Our Portfolio of Private Practice Websites
Learn what we can do for your practice by looking at our past clients and case studies.
Start Your Website Project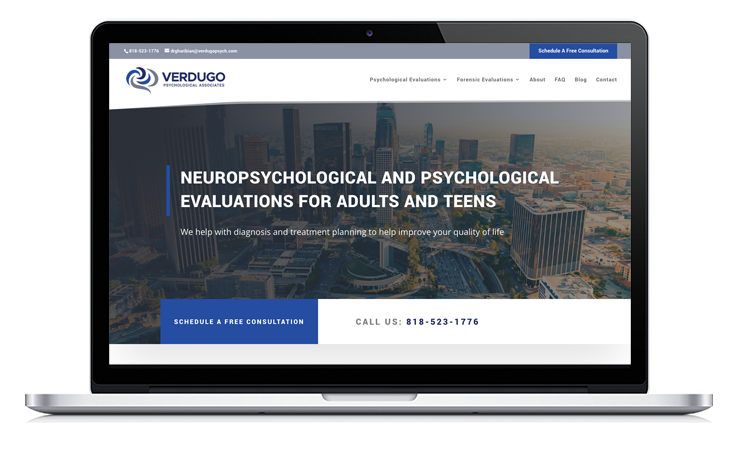 A lot of web designers know how to make something but they don't necessarily know how to design something that looks clean and is marketable to this niche.
The overall workflow made this process easy. The handouts, guides, and questionnaires during the on-boarding process were so helpful. I already knew what I wanted but if I was starting from scratch, that whole on-boarding process made life really easy. Even though we never met face to face, Daniel knew exactly what I was looking for. Asana made life really easy to communicate and add images and new files during our project.
Hire Daniel and his team if you want a great looking site without the headaches of having to deal with a developer that doesn't not know or understand the mental health field.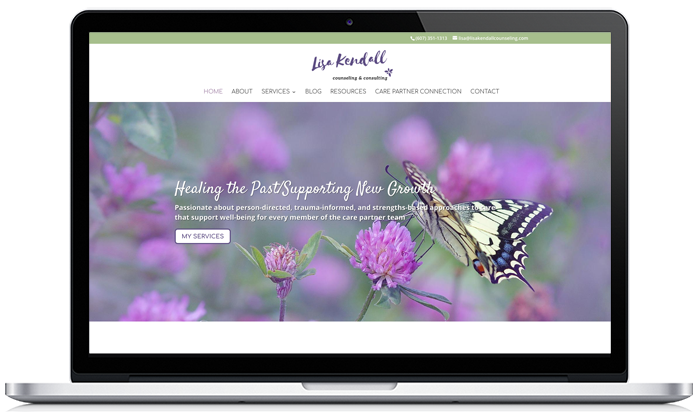 My old website was outdated and tired looking, and there were misalignments that had accrued from automatic updates that I couldn't fix!
My new website really reflects my personality, and is ready to take me and my professional services to the next level! It's really beautiful, easy to navigate, and I believe I've already seen an increase in followers as a result.
I would enthusiastically encourage colleagues to look at my website and to talk with Daniel and to trust in the fact that he is a good listener, phenomenally well organized and well-prepared to walk people through what could be a painful process and to make it a joyful, collaborative, and creative experience. I am very grateful, and would recommend Daniel and his services without hesitation!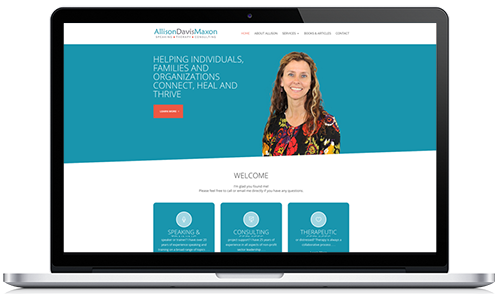 "Daniel was professional, responsive and engaged throughout the process. I appreciated his feedback and input; as it allowed us to co-create a website I think was better than what I had envisioned. I wouldn't hesitate recommending Daniel to others."
What Our Clients Are Saying
I didn't like the website I created on Wix because it wasn't SEO friendly.
I tried for about a day to create a WordPress site, and got totally overwhelmed, so I turned to Daniel for help.
I enjoyed Daniel's guidance, his availability for questions, and the timeline to keep myself on track so that I knew what was happening next in the process.
I now have a beautiful, polished website that looks amazing, functions well…and I didn't have the frustrations of (trying) to learn a language that I don't speak!
I knew my website needed an overhaul but I could not find anyone who really understood my 'vision'.
Daniel helped me tap into the relevant issues that needed to be fleshed out in order for my website to turn out the way I envisioned. His pre-project questionnaire helped me formulate and communicate my own opinions on things like color palettes and fonts that I had not considered before.
I also loved the way he took my stuff and just ran with it, putting photos in and making 'executive decisions' on all the things I don't have enough expertise or understanding to determine.
Daniel made what could have been a terrible inconvenient and frustrating endeavor into a real pleasure. He turned the raw material in my head regarding how I wanted my website to look into a tangible reality.
Grow your private practice with a new website strategy.
Get more traffic. Get more clients. Scale your practice.