The Private Practice Elevation Podcast
Website design tips, expert interviews and simple online marketing strategies to help you attract more clients and create a private practice (and life!) you love.
Subscribe on your favorite podcast platform: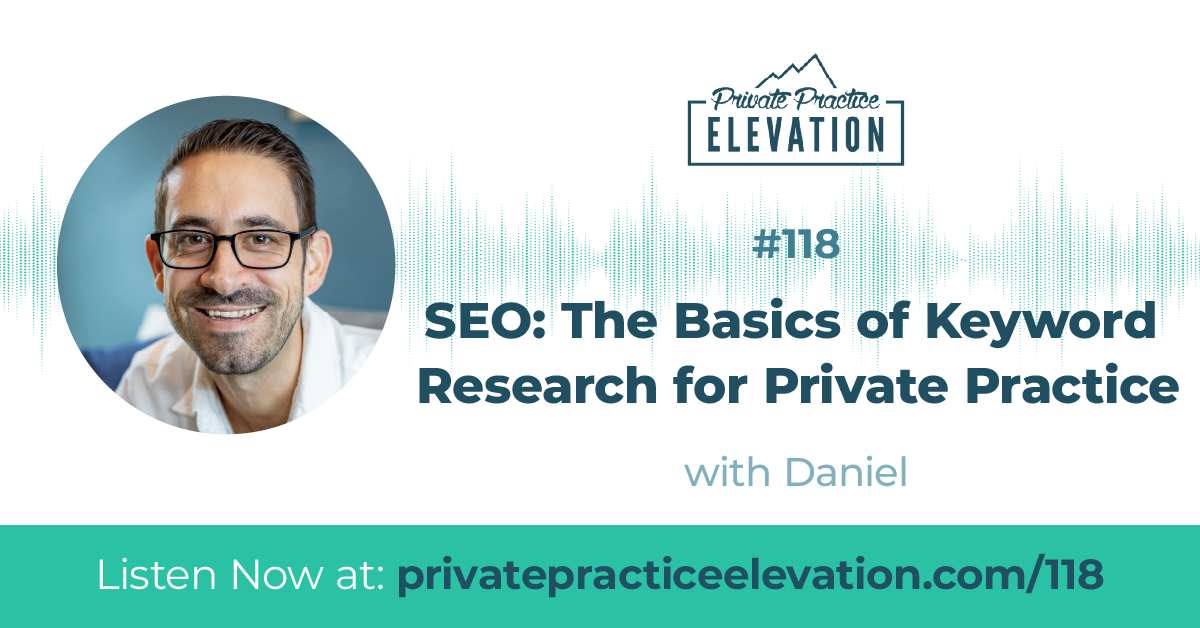 In this special edition of the Private Practice Elevation Podcast we're going to talk about the basics of keyword research and how keyword research is the starting point for a successful SEO strategy for your private practice. The problem that many therapists have...
read more