The Private Practice Elevation Blog
Website design tips, expert interviews and simple online marketing strategies to help you attract more clients and create a private practice (and life!) you love.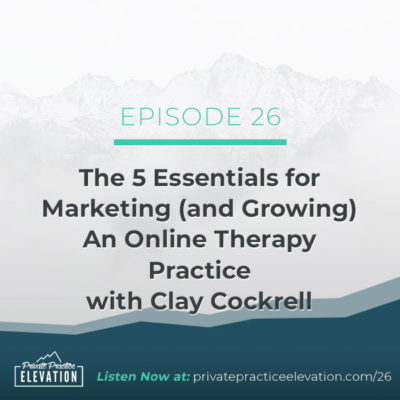 In this week's episode of the Private Practice Elevation Podcast, you're going to learn the 5 essentials for marketing an online therapy practice. Spoiler alert… number 5 blew my mind. I wasn't expecting it! Now, I know a lot of you have added or thought about adding...
read more