The Private Practice Elevation Blog
Website design tips, expert interviews and simple online marketing strategies to help you attract more clients and create a private practice (and life!) you love.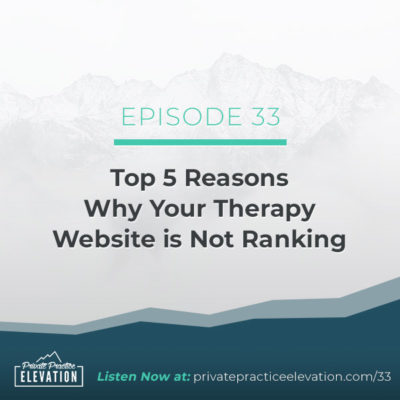 In this episode of the Private Practice Elevation podcast, I'm going to share with you the 5 most common reasons why your website doesn't rank for your keywords. One question we receive a lot is "how come my therapy website doesn't rank for any of my keywords?". After...
read more