The Private Practice Elevation Blog
Website design tips, expert interviews and simple online marketing strategies to help you attract more clients and create a private practice (and life!) you love.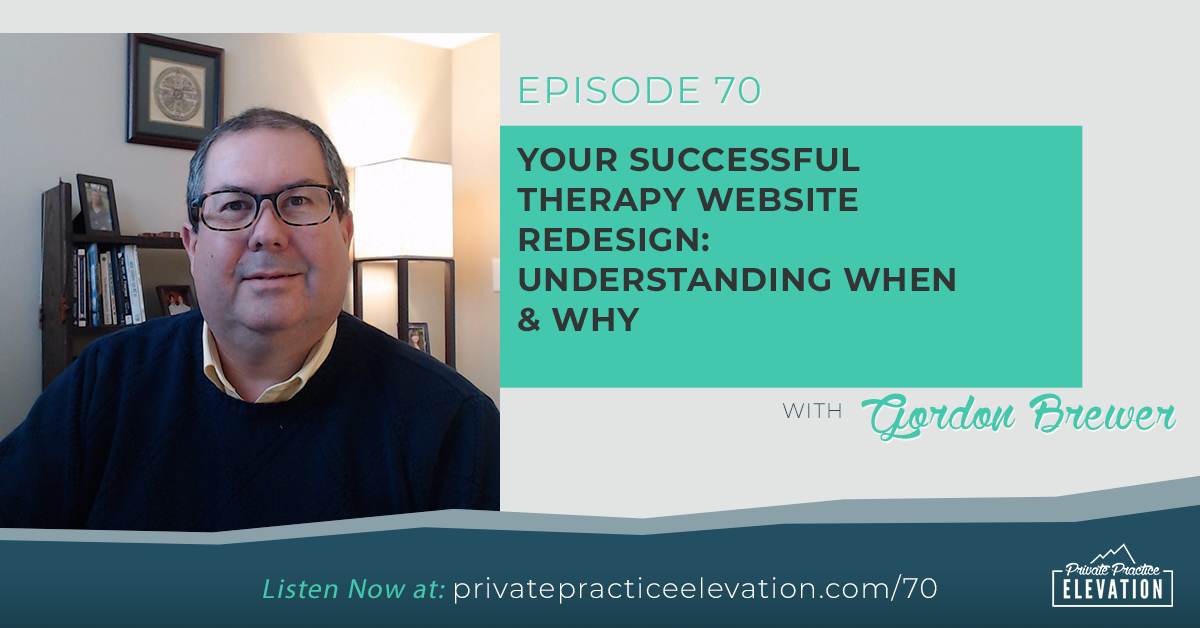 In this week's episode of The Private Practice Elevation podcast, we're going behind the scenes on a therapy website redesign project to help you understand the key components that can help make these types of projects a success. Whether you've got an outdated private...
read more