The SEO Traffic Accelerator
Ongoing SEO content writing and search engine optimization to help your clients find you in search engines.
Plans & Pricing
Free SEO Guide
Save Time
Spend your time seeing your clients, not wrestling with Google results.
Rank Higher
The higher you rank, the more customers you'll attract.
Grow your private practice
The higher you rank, the more customers you'll attract.
What good is a private practice website if none of your potential clients can find it?
Google makes it harder and harder for small businesses to succeed in their search rankings with every algorithm update. 
You could spend countless hours researching SEO strategies and testing keywords to figure out what will work to drive more traffic to your site. You could continue to get lost in the sea of other therapists in your area.
Or you can work with SEO experts who are trained to boost your rankings.
Our team will do all the legwork to figure out what keywords to use, what content to create and how to get that elusive page 1 search result.
We'll write content for you to save you time and help increase your visibility.
Choose a package today to start driving traffic to your website by leveraging the best small business SEO services, strategies, and insights.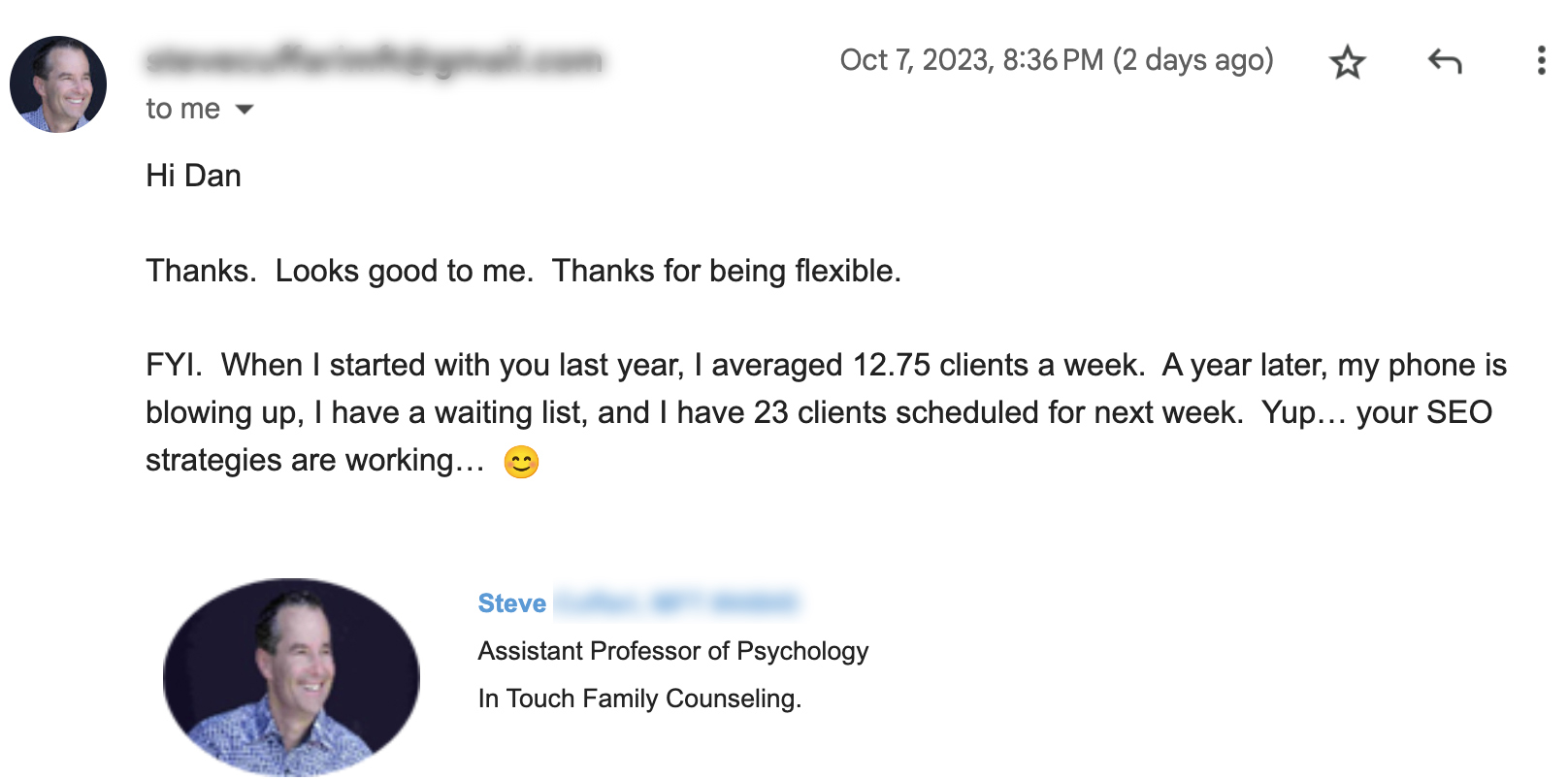 Grow Your Keyword Rankings and Traffic
Keyword Research
We'll help identify what keywords your therapy website is currently ranking for and create new content optimized for those terms. This helps us capitalize on the low-hanging fruit and increase traffic more quickly.
Content Creation
We'll write articles based on your most important keywords. Each article is optimized to rank high on Google.
SEO Link Building
Links from other websites is an important ranking factor. We'll build links to your website to help boost your authority and rankings.
Local SEO
We'll manually create business citations for your practice, increasing backlinks and letting Google know where you are. This helps nearby clients searching for your services find you.
Technical SEO
We'll make sure your website is free of crawling errors and other technical issues that can negatively impact your SEO.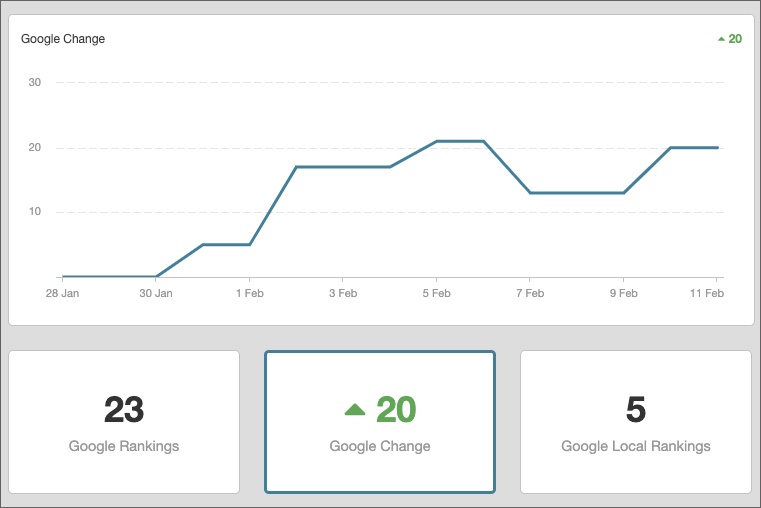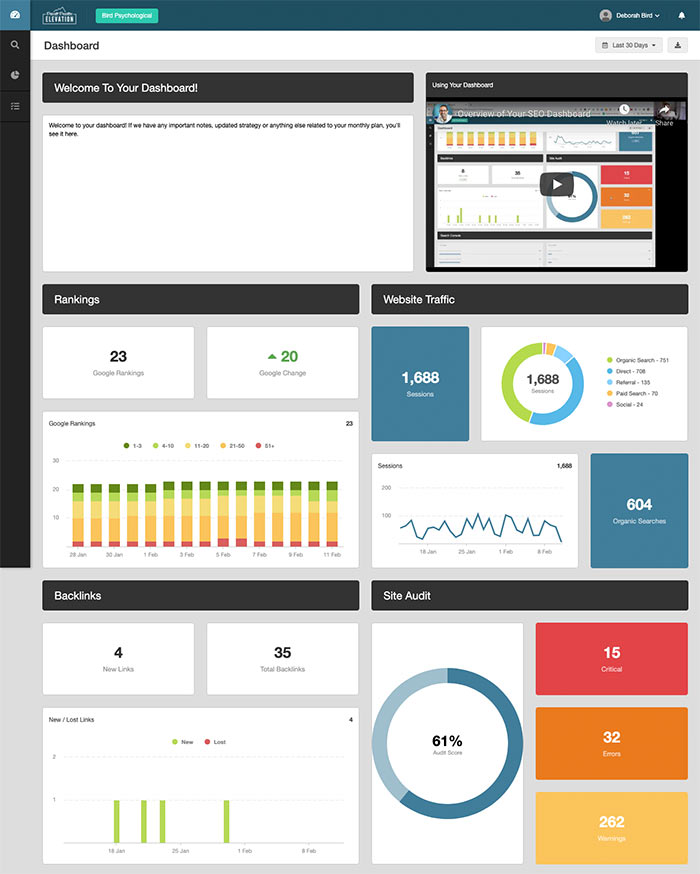 Know Exactly What's Happening With Your Campaign
With our Silver and up plans, you'll always know how your SEO is progressing. Our reporting includes:
Personalized Dashboard
You'll be able to log in and see real metrics showing how your rankings and website traffic are progressing.
Monthly Report
Don't have time to check your dashboard? We'll deliver a monthly report showing you the progress of your SEO campaign.
Work We've Done
Each month, we'll show exactly what we've been doing to help improve your SEO. This includes a backlink report, a local SEO report, and a copy of the optimized article we've written.
1 New Blog Post Each Month
One Action Item per Month
1 New Blog Post/Page Each Month
Two Action Items per Month
1 New Blog Post/Page Each Month
Three Action Items per Month
Strategy + Local SEO + Link Building
What Therapists Are Saying About Our SEO Services
I would say that, of the three approaches I've used to improve my marketing, Daniel and his team have helped me the most with their SEO services and blog posts. I see more hits on my website stats (from google specifically) and I think I may be getting more calls as well. Private Practice Elevation is easy to work with, responsive, and delivered what they promised.
SEO Case Study:
How We Used SEO Content To Improve Organic Traffic by 597% in Six Months
When the pandemic hit in 2020, Developmental Pediatrics took their services online. Their ideal client was now found in the entire state of Texas, however, their website was never optimized beyond their office location.
Learn how we helped get their website ranking and get more SEO traffic.
Get Started With Ongoing Private Practice SEO
Step #1
Sign Up
Find the monthly SEO marketing services and plan that fits your budget and goals.
Step #2
Get A Strategy
Our team will create a custom SEO strategy for your practice.
Step #3
Get More Traffic
We'll implement your SEO strategy. All you have to do is review content and receive your reports.
Not sure where to begin or need a more customized SEO Strategy?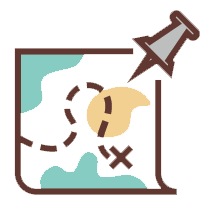 SEO is the key to attracting your ideal clients month after month.
That's why SEO is part of our Client Acceleration System, our time-tested process for elevating private practices online.
Learn more about how optimized content, your website, and SEO all work together for private practice success.
Frequently Asked Questions About Our SEO Services
Do I have to commit to a contract for a certain amount of months?
Not at all. While SEO is recommended as an ongoing and long-term strategy to get more traffic and clients from Google, you can cancel your SEO plan at any time. 
Do you offer a results guarantee on SEO for private practice?
Private Practice Elevation doesn't offer results guarantees tied to specific keywords or traffic volume. Why? Because SEO is dynamic. It changes constantly based on many factors. Because of that, and no matter what others may tell you, guarantees are just not possible.
We believe that a guarantee when it comes to specific results is actually a red flag. Agencies guaranteeing rankings either lack experience or aren't being honest.
That said, we can guarantee:
We'll communicate clearly, frequently, and honestly with you.
We'll deliver a monthly report which reviews current results and outlines the work we've done and the next steps we'll take to grow your traffic.
We'll take action. Each month, we'll complete a series of tasks designed to steadily grow your traffic.
We'll set goals, measure our performance against them, and evolve our goals over time as your business evolves.
When will I see results for my private practice SEO?
SEO is a long-term strategy for the organic growth of your private practice. We wish we could see results from SEO overnight, but that's not the case. Typically, our SEO Basecamp clients see improvements in their rankings within the first few weeks of optimizing their website. However, significant growth and a rise in organic traffic can take anywhere from 6-12 months. Search engines want to see that your website has high-quality content, backlinks, and consistent activity, which can take time to put in place.
We like to compare it to investing in a 401k. Your rate of return when you retire will be impacted greatly by your level of investment and consistency over time.
What does the SEO process look like?
To understand how your custom SEO plan will go each month, read below or download our handy graphic. Keep in mind, your monthly work may look a little different depending on the plan you choose.
Most SEO plans will begin on the first of the following month, after sign up. If you sign up before the 8th of the current month, we can get started on your monthly plan. Sign up after the 8th and your first month's payment will be charged at the first of the following month.
We use the time between signup and your plan start date to do a little research into your current SEO positions and keywords (for the Silver plan and above) and get you set up for monthly work and reporting. We'll also make sure we have access to your metrics so we can set up your SEO Dashboard.
At the start of the new month, we'll put your plan into place. Most of our clients will have already done an SEO assessment and SEO Basecamp, so we'll be building upon that foundation.
We'll begin to build links, write your first month's blog post, and build your local SEO (depending on the plan you chose).
We'll come up with a topic and description for your monthly article and send it your way for approval. You can approve the topic or reject it and let us know how you'd like to change it.
When the topic is approved, our writers get to work on your article. You'll get to see the finished article and make live edits to your heart's content.
Once complete, we can deliver your optimized article to you, or, if your website is on WordPress, we will post it directly to your website for a completely hands-off service.
At the end of each month, you'll get a report of the work done and your rankings so you'll know what changes are occurring.
What are "backlinks" and why are they important for SEO?
Besides the content on your website, one of the most important ranking factors is links to your website. A link is like a public vote for your website. The more quality votes Google sees, the better your rankings can become.
 But building links from other websites in your niche takes a heck of a lot of time.
 With our SEO packages, we'll write 100% original content related to your niche/keywords on blogging platforms. In that content, we'll place links back to your site to help Google associate your website with those keywords and boost your position in the search results.
We can help you discover other backlinking opportunities and develop a strategy for increasing backlinks and your authority.
To learn more about backlinks, click here.
What is technical SEO?
Technical SEO involves the behind-the-scenes stuff determining how search engines crawl and index your website.
It's more technical in nature, rather than having to do with the content of your website pages. 
Each month we'll perform one action item for your technical SEO. These actions include things like:
Scan/fix broken links
Set up 301 redirects for missing pages
Speed optimization
Add schema markup
Google Search Console Assessment
Set up GA4 (Google Analytics 4)
Basically anything that takes about 30 minutes and is related to your technical SEO.
What is On-site SEO?
On-site SEO (or on-page SEO) is how we add context to content. For example, breaking a page into sections with keyword-optimized headers makes it easier for search engines to understand your expertise.
Basically, it's the elements that make it easier for search engines to understand what your pages are about.
Each month we'll perform action items to improve your on-site SEO (based on your plan). These actions include things like:
Update/expand page titles, meta descriptions
Update page headers
Expand image alternative text
Expand internal linking
Address SEO errors such as duplicate content, duplicate titles, etc
Basically, an action item can be anything that takes about 30 minutes and is related to your on-site SEO.
What is Local SEO?
While traditional SEO strategies have to do more with letting search engines know what topics you're an expert on, local SEO is all about the extra steps you can take to let Google know where you're located. It's what helps you show up in the map preview on Google search results when someone nearby is looking for your services.
 Local SEO services involve making sure that any mention of your business (name, address, and phone number) is consistent across the internet. 
 The most important part of any Local SEO campaign is ensuring this consistency. 
The action item for our local SEO works involves building 10 business citations on a range of directories each month. This consistency and listing of your business info across multiple websites are what helps to send those local SEO signals to Google.
 To learn more about Local SEO and how it can help your therapy practice, click here.
What does the blog writing process look like?
One of the best ways to increase traffic on your website, boost your SEO and attract your ideal client is through blogging. 
With our blog writing service, you'll no longer have to come up with topics, spend hours in writing and editing articles or do any of the search engine optimization.
We'll take a look at your website content and current rankings and we'll research and pitch blog post ideas to you for approval. Then our writers will take your approved topics and craft a well-written, original article that will attract your audience.
We'll deliver your article and you can approve it or recommend changes. If you'd like a complete done-for-you service, we'll even post it on your website for you (WordPress only).
Can I see an example of the type of blog posts that will be created?
Absolutely. Here are a few:
How do I get started?
Choose an SEO plan above that works for you and your budget. Once you pay for your first month, we'll reach out with an intake form so we can get the info we need to get started. For our plans, Silver and above, you'll receive a report each month on the work we've done and a snapshot of your rankings.