Marriage Revolution
Marriage Revolution is a 501(c)(3) non-profit organization that exists to provide biblical help to couples without letting money stand in the way. They strive to help couples experience lasting change, hope for tomorrow, and intimate joy with God and each other. They do this through marriage resources, marriage counseling and events.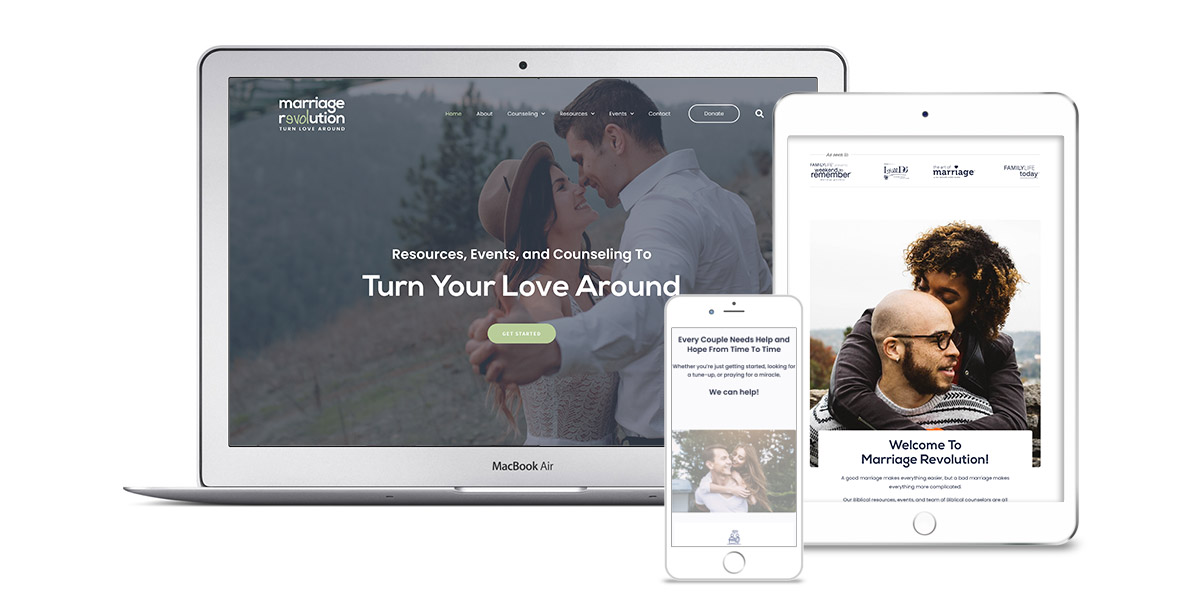 Marriage Revolution is a non-profit helping couples with resources, marriage counseling, and live workshops. When they first approached us to redesign their website, I was instantly excited to work on this project and support their mission.
They had done a great job growing this organization and keeping their therapists full with clients. The real challenge had become making sure that the website and marketing could grow with it, without creating headaches and time-sucks for their team.
They not only wanted to rebrand and refocus the website to improve conversions and build their audience, but partner with a team to support their growth well into the future.
So, we helped Marriage Revolution rebrand by designing a new logo and coming up with a thoughtful color palette that appeals to both men and women.
Then went with a clean and modern design for the website with photography focused on the hope Marriage Revolution wants their clients and audience to experience.