Scaling A Group Therapy Practice With A Strategic Website Redesign
Kayla Reilly & Evolution Wellness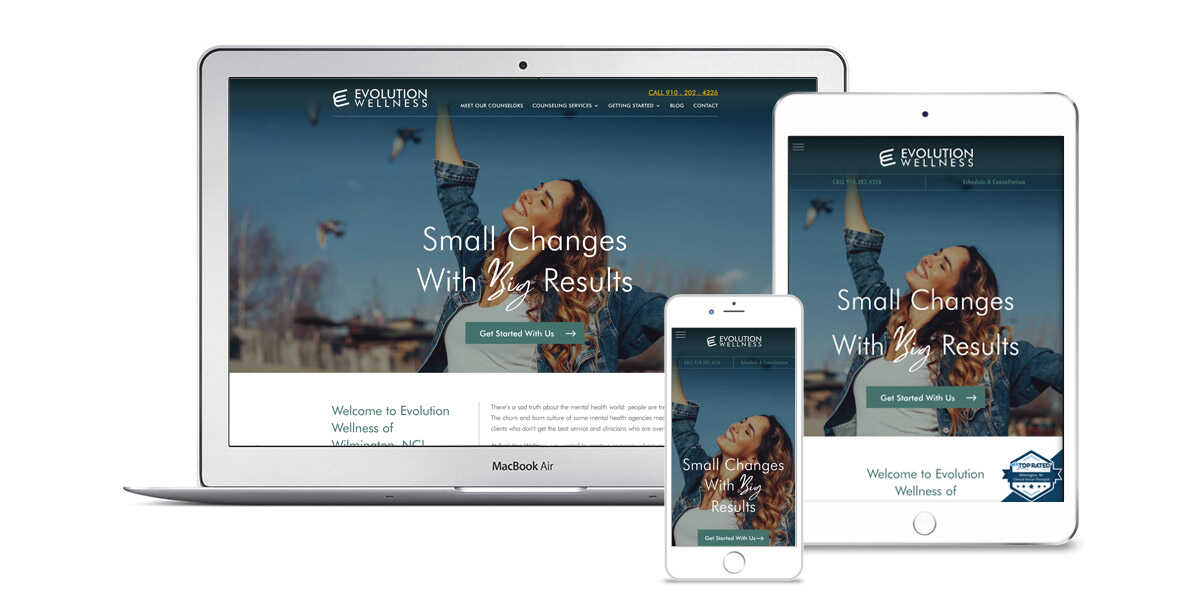 Kayla's group practice had been growing exponentially. But her therapy website and the platform it was built on was getting in the way of that growth. She needed a website that would scale with her business and increase her profits.

Before the Therapy Website Redesign
When I look back on my first meeting with Kayla, I think of how strategic she was with the timing of her website redesign.
Her practice was following a trajectory that I see a lot.
She had a decent website which was professionally designed. It had an aesthetic that was in line with the practice's brand and how Kayla wanted her clients to feel when they interacted with her business.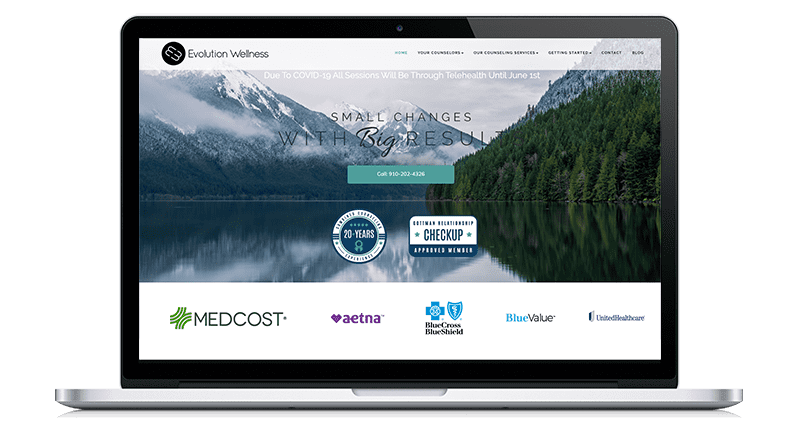 Evolution Wellness website before the redesign.
Kayla was also seeing some exponential growth in the business, even taking on new clinicians and opening a new location during our project!
So, what was the key ingredient missing from that website that had already allowed her such growth in her private practice?
Scalability.
Kayla had some big scary audacious goals for her business and noticed that the current website was holding her back.
She was paying a marketing company hundreds of dollars each month just to have her website on their platform.
She and her team were also finding it incredibly difficult to add new content to the website, especially the bios of her new clinicians, which needed to be a quick process to ensure she could fill up those slots and keep things growing.
So these points became our goals for the website redesign project:
Get the website into WordPress with an easy-to-use pagebuilder so her team could make updates themselves without having to wait for some support team
Break free from that old marketing service and their proprietary website platform (which was actually just a locked-down fancified version of WordPress)
Further establish the Evolution Wellness brand with a design that matched the spa-like feel of the physical offices
Build-upon and expand the website's current SEO rankings and foundational content
These types of projects are honestly my favorite.
We often see exponential results when a website is already seeing traffic and the private practice has some momentum and growth happening.
It's amazing what happens when we build on top of a foundation that's already in place.
Our Approach to the Website Design
Kayla had already done an amazing job in branding her private practice.
This actually made our team's work a lot easier because they already had colors, a mood/feeling to stick to, and tons of curated photography to go with their website.
We were then able to focus on taking those elements and put them together to make a beautifully designed but functional website focused on converting new visitors into clients.
Focusing on Conversions
To focus on those conversions, we made sure the phone number was easily accessible no matter where you were on the page.
We made it super easy for mobile viewers to click on the phone number at the top of each page so they could call Evolution Wellness when they were ready.
Each page ends with a large call to action area, bringing the visitor right into that next step we want them to take.
At Kayla's request, we embedded a Google form in place of a standard website form. This is helping Kayla's team keep track of potential client inquiries in one unified location, cutting down on admin time and getting potential clients on the calendar much more quickly.
SEO & Foundational Content
At the start of our project together, the Evolution Wellness website was getting a decent amount of traffic from search engines, thanks to the many service pages and blog posts that were already on the website.
We wanted to strengthen this SEO foundation as we redesigned the website.
The first thing we did is an SEO content audit, by which we look at the copy of each of the main informational pages and make sure they're optimized for keywords.
Our copywriter fleshed out the current service pages, optimized titles and meta descriptions and made sure keywords were appearing in the right places.
Then we wrote a few more service pages to round out the content on the website.
Because Kayla wanted to simplify their domain name, many of the pages URLs would be changing.
This meant that we had to let Google know the new location of each page that it was already ranking in search results.
So we set up redirects so that anyone coming from search results tied to an old link would end up in the proper place on the new website.
These two approaches (SEO content editing and link-mapping) helped ensure we didn't lose any traffic from Google and increase organic traffic going forward.
The success of Evolution Wellness' new website is truly a testament to the work that Kayla had already done to market and grow her practice.
When that foundation was combined with the work we do here at Private Practice Elevation, the results have been exponential.
One of our favorite metrics is, of course, how many new clients has the practice received?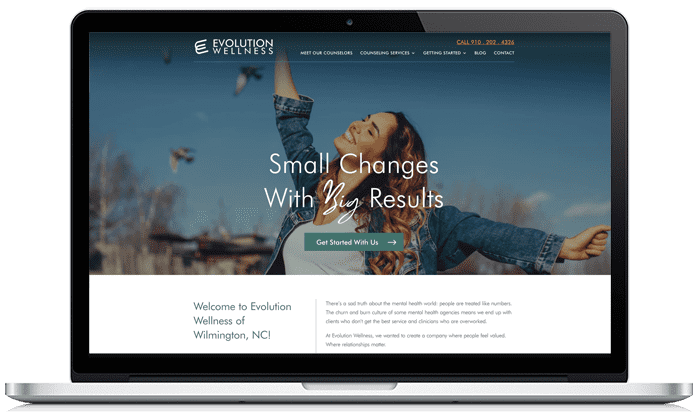 When I spoke with Sydnee, Evolution's Care Coordinator, she let me know this wonderful news: 
The website has helped Evolution Wellness increase the number of active clients from 244 in August to 458 in January.
At the time of writing this, the website has delivered an average of 49 new inquiries per month via the contact form. Compared to 14 inquiries the month prior to launch.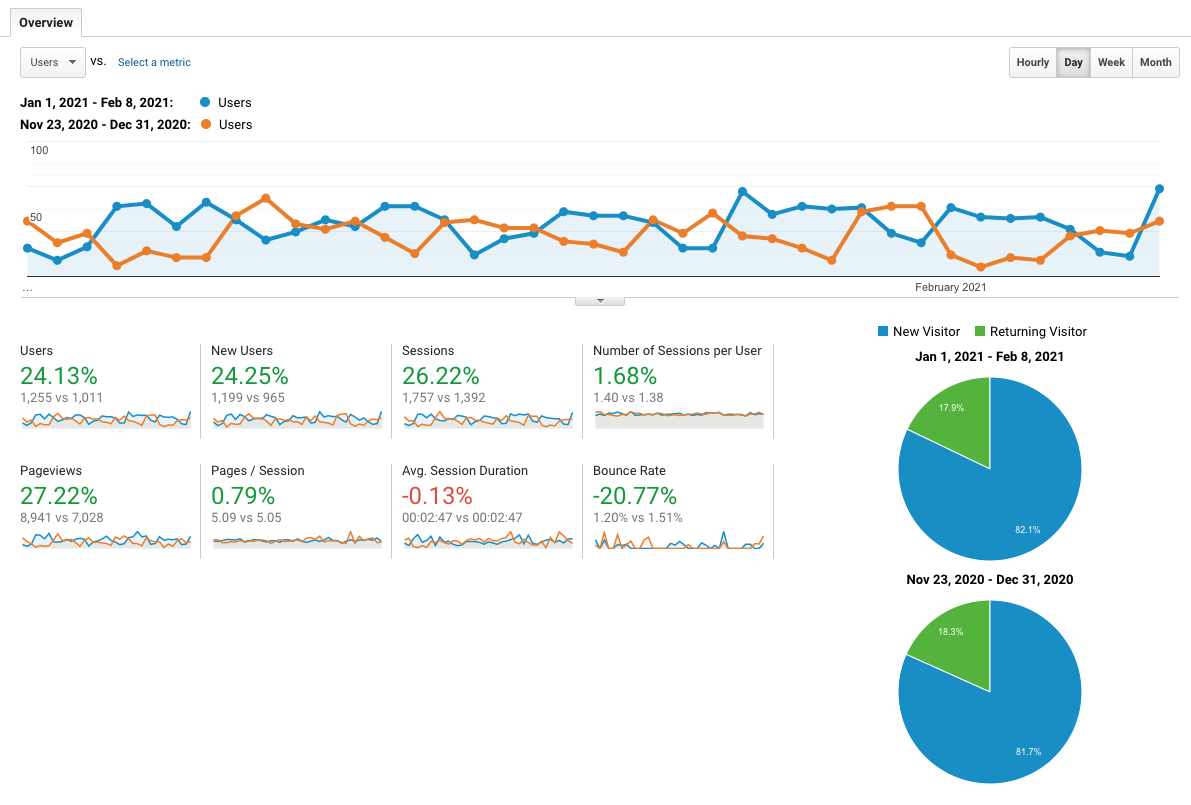 So exciting!
On top of that, each month, the website continues to attract more traffic. At the time of writing this case study, the number of people viewing the website is up 24% this past month, vs the previous month.
More people are showing up to the website than ever before:
One of the main goals of this website project was to ensure that their clients could find them in search engines.
As I mentioned, we achieved this goal by writing foundational content about Evolution's services that was fully optimized for SEO keywords.
Then, after the website launched, we've continued to increase the practice' visibility through one of our ongoing monthly SEO plans.
This has led to a 31% increase of users coming to the website through search engines over the last month.
As we monitor the website's keywords we continue to see rankings improve, ensuring that traffic will continue to come to the website month after month.
What Kayla Had To Say About Working With Us
What was your main problem or challenge before working with Private Practice Elevation?
We had a great website, but the company wouldn't allow us to "own" it. They forced us to use their company and really struggled to support us when we added or removed a clinician. Having control over our own website was really important to us as we scale.
Why Private Practice Elevation?
What I liked about Private Practice Elevation was that it was really clear there was a team in place who understood what they were doing. Websites are complex: functional, design, copy, and SEO are all key components and it was clear that Daniel and Private Practice Elevation really understood and delivered that.
What results did you get from working with us?
What I love about our website is that it really captures our brand.
We want people to feel cared for, comfortable, and trusting that we are professionals without being stuffy and condescending.
We know how to use the website to make the updates we need, there are options for us to use the SEO services or we can pause on them and do it ourselves.
I love having choices and know that Daniel and his team supports our decisions. I don't feel like it's a "sales pitch" all the time.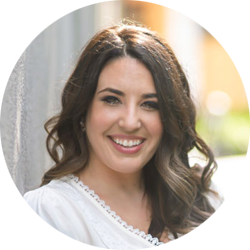 Kayla Reilly, CEO Evolution Wellness
Grow your private practice with a new website strategy.
Get more traffic. Get more clients. Scale your practice.