Yessenia Lajara is a psychotherapist with a private practice in New York. She is certified in trauma therapy and especially enjoys helping clients move past trauma from their childhood. This trauma can impact their relationships, career growth, confidence, and decision-making.
When we began working with Yessenia, she had built a website for her private practice herself, but that website wasn't doing much to bring new clients into the business. The website wasn't very clear about the services Yessenia provided and who those services were for.
This resulted in a mix of clients reaching out to Yessenia who just weren't a good fit for her and her services. Furthermore, this resulted in very little website traffic and a lack of client leads coming from the website.
Most clients were coming from referrals or social media – another reason for the mix of poor-fit clients reaching out to her.
We needed to reach more private-pay clients who were the best fit for Yessenia and her services, and create some consistency in who she was attracting to her practice. And thus began a redesign project to do just that.
Her previous website was a simple one built in Squarespace. While it had some basic information about her practice, it lacked a brand and a feel that would resonate wither Yessenia's ideal clients. So we brought it to life with color and a lot of calming white space. This all gave the website contrast and a modern professional look.
Yessenia worked closely with our copywriter to find her voice and the best words to talk about her services while also resonating with the challenges of her ideal clients.
We're super excited that Yessenia now has a website that represents her and her brand. The bold colors and clean lines really draw you into the design, while the content helps you connect with all the great services that Yessenia offers.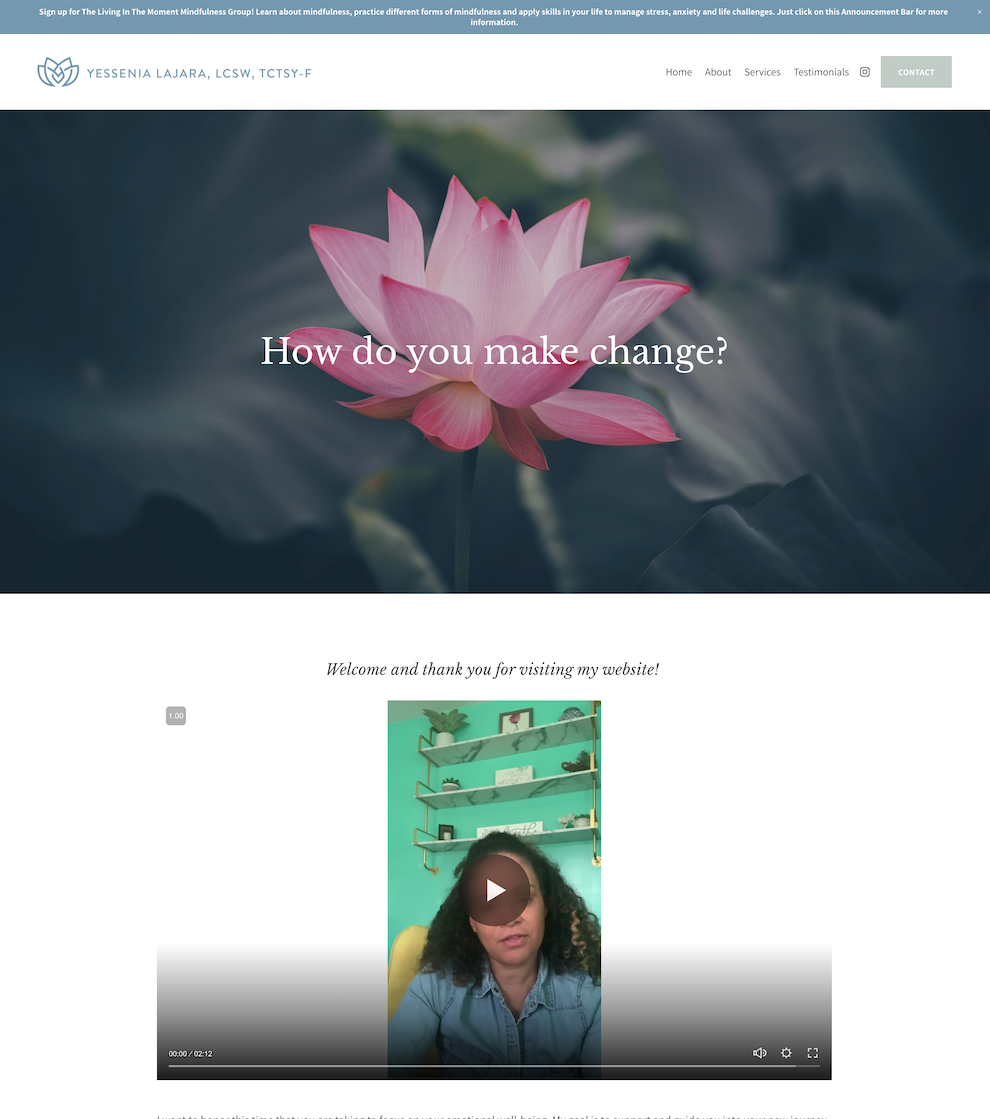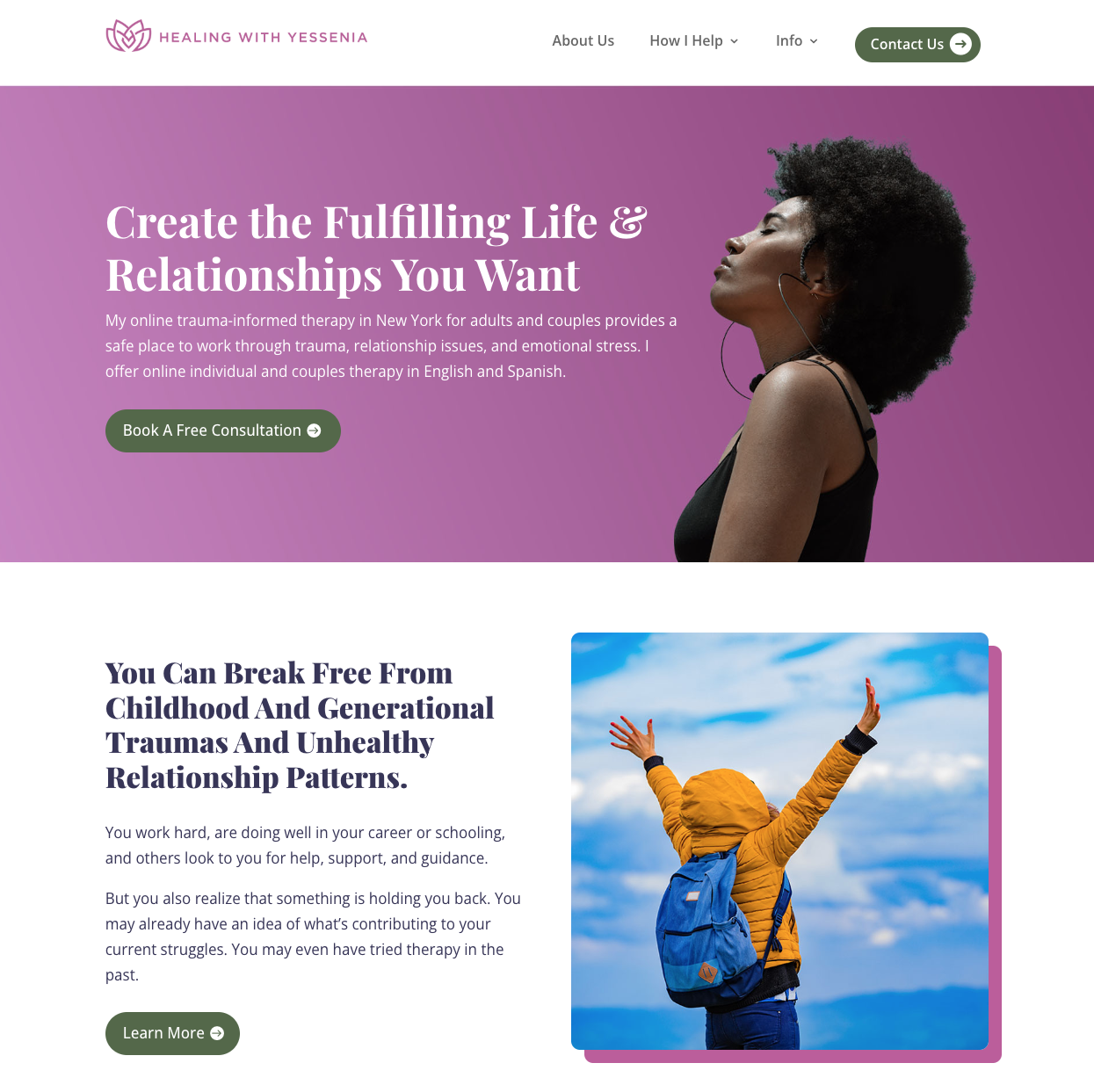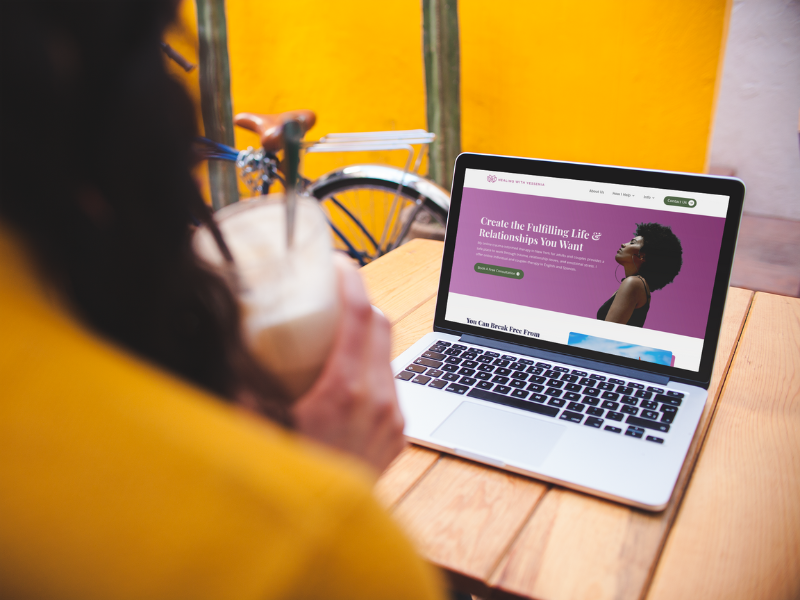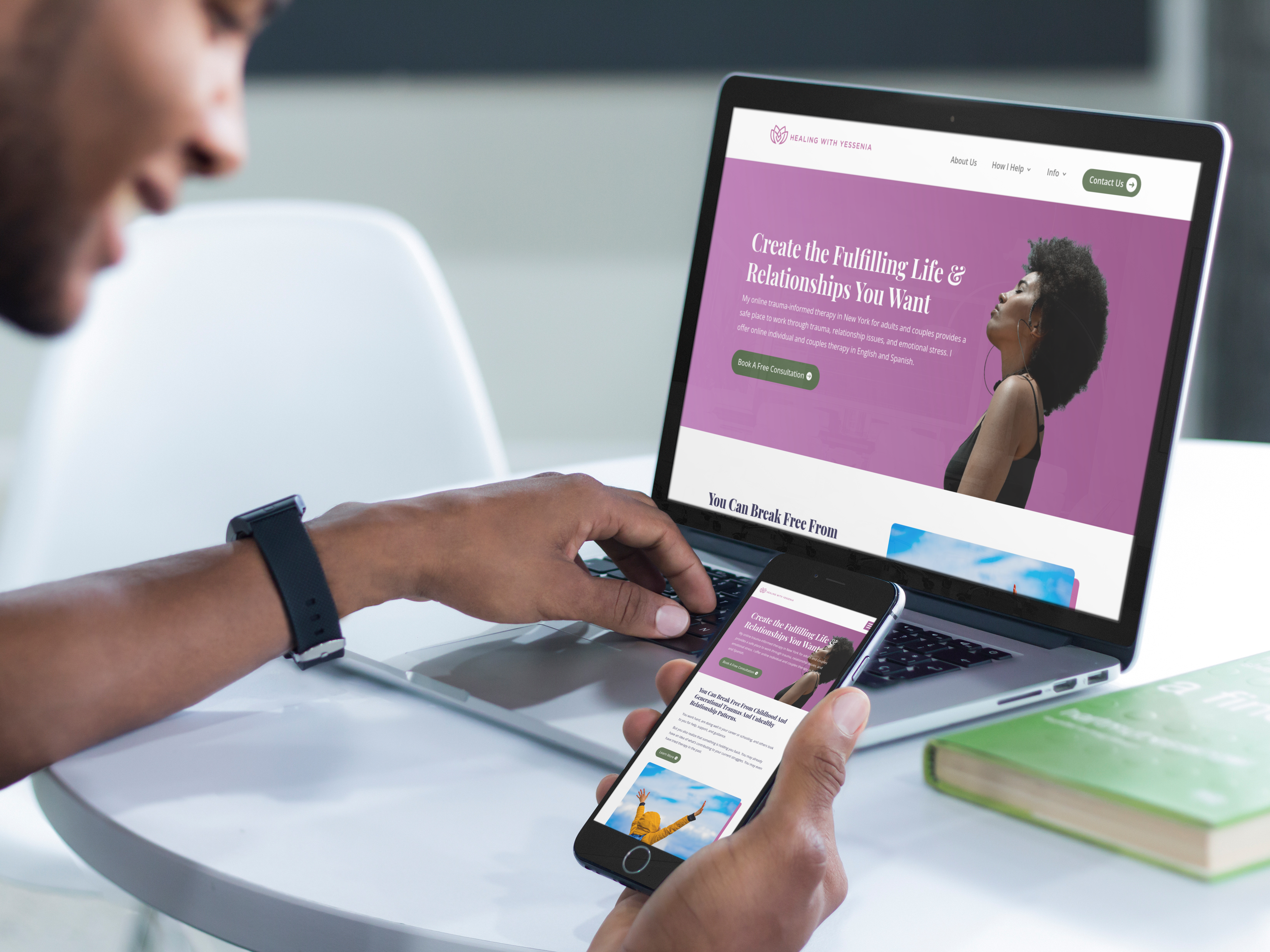 "My website is built and it is beautiful! It is the flagship marketing piece from which I'm building the rest of my marketing efforts."
Kimberly Schmidt Bevans