SEO For Therapists & Private Practices
Fuel Your Private Practice Growth By Bringing Your Ideal Clients To Your Website
Get Started
FREE SEO Guide
SEO services that improve your visibility and attract the right traffic to your therapy website.
When your ideal clients search for your private practice or therapy services, are they able to find you?
A solid Search Engine Optimization (SEO) strategy can help improve the visibility of your private practice, increase traffic to your website and ensure a steady stream of new leads come into your business each month.
Through SEO, you can increase your website's rankings so that your business appears on the first page of search results, ensuring that you'll be seen by your ideal clients for years to come.
Because SEO is the key to long term traffic and leads into your private practice, we've made it a major part of our signature process, The Client Acceleration System.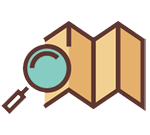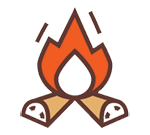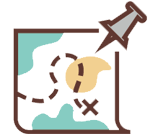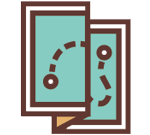 The Four Mountains of SEO For Private Practice
In order to make the most impact on your SEO and get more clients to your website, we make sure these four essential elements are in place.
#1
Technical SEO
The behind-the-scenes stuff determining how search engines crawl and index your website.
#2
Foundational Content
Showcases your expertise, establishes your services/keywords, and educates your potential clients.
#3
On-page SEO
Elements that make it easier for search engines to understand what your pages are about.
#4
Off-site SEO
Grows your authority and trust with Google & potential clients.
Our SEO Services
Each of our SEO services is designed to help you reach your ideal clients, no matter which stage your private practice is at.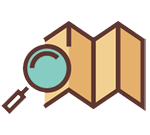 SEO Audit of Your Website
If you're wondering how your therapy website is currently performing in search engines or maybe struggling to know where to begin with your SEO strategy, an SEO audit is a great place to start.
An SEO audit of your therapy website can give you a clear plan to improve your rankings and help fix website issues that may be hurting your SEO.
You'll learn what's currently working for you, what improvements you'll need to make to your website, the best keywords you should focus on and the types of content you'll want to create to achieve SEO success.
With a detailed PDF report and 1-hour strategy call, you'll walk away with the clear next steps for improving your SEO.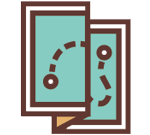 Ongoing SEO Content Creation
SEO is a long term strategy that can help you bring ideal clients right to your website and doorstep month after month.
It's also not a set-it-and-forget-it strategy.
Once you have a solid foundation of optimized content you can begin amplifying your SEO traffic with ongoing and consistent content.
Our ongoing SEO content creation helps you turn your website from a ghost town to one that exponentially grows in traffic each month so that you're booking more consultations, and generating more clients in your business even if you're not promoting the website on social media.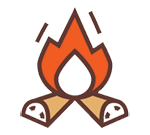 SEO Content Writing
Ground zero for getting clients to find you in Google is to ensure you've got the right kind of copy on your website.
Many private practice websites fail to rank for the right keywords because the website lacks the content needed to give it a fighting chance in Google.
Our copywriters can help you create copy that not only resonates with your ideal clients, but is optimized to bring more of them from Google to your website.
Whether you need copy written for new pages of your website or need help editing, expanding and optimizing your current website to get more SEO traffic, we can help.
SEO Case Study:
How We Used SEO Content To Improve Organic Traffic by 597% in Six Months
When the pandemic hit in 2020, Developmental Pediatrics took their services online. Their ideal client was now found in the entire state of Texas, however, their website was never optimized beyond their office location. 
Learn how we helped get their website ranking and get more SEO traffic.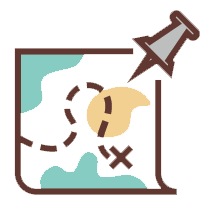 SEO is the key to attracting your ideal clients month after month.
That's why SEO is part of our Client Acceleration System, our time-tested process for elevating private practices online.
Learn more about how optimized content, your website, and SEO all work together for private practice success.