SEO For Therapists & Private Practices
Fuel your private practice growth by getting found on search engines and bringing more clients to your website by improving your private practice website SEO.
Get Started
FREE SEO Guide
SEO services that improve your visibility and attract the right traffic to your therapy website.
When your ideal clients search for your private practice or therapy services, are they able to find you?
A solid Search Engine Optimization (SEO) strategy can help improve the visibility of your private practice, increase traffic to your website and ensure a steady stream of new leads come into your business each month.
Through SEO, you can increase your website's rankings so that your business appears on the first page of search results, ensuring that you'll be seen by your ideal clients for years to come.
Because SEO is the key to long term traffic and leads into your private practice, we've made it a major part of our signature process, The Client Acceleration System.
The Four Mountains of SEO For Private Practice
In order to make the most impact on your SEO and get more clients to your website, we make sure these four essential elements are in place.
#1
Technical SEO
The behind-the-scenes stuff determining how search engines crawl and index your website.
#2
Foundational Content
Showcases your expertise, establishes your services/keywords, and educates your potential clients.
#3
On-site SEO
Elements that make it easier for search engines to understand what your pages are about.
#4
Off-site SEO
Grows your authority and trust with Google & potential clients.
3 Steps To Your Custom SEO Strategy: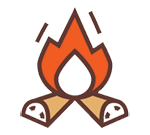 Book A Clarity Call
We offer a free 15-minute Clarity Call to make sure that we'll work well together. If it's a good fit, then we'll schedule a time to talk more about your private practice goals and start putting together a plan for the coming months.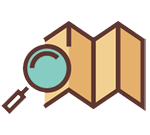 Get An SEO Assessment
Just like a new client, your website needs to be evaluated to understand what's going on below the surface. Our SEO assessment provides a starting point to diagnose what's going on with your website, so we can create your SEO strategy.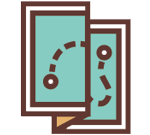 SEO Basecamp
Armed with your SEO Assessment, we'll get to work implementing your new strategy. With a short project, we'll get your SEO foundation in place. From there you can continue to elevate with a monthly SEO strategy.
Private Practice SEO Pricing
$449
A look behind-the-scenes of your online presence to identify where you're at today and creates your trailmap for growth.
One-time Fee
2 Week Leadtime
$1500
A one-time project completed over the course of 60 days to properly build your website's SEO foundation.
One-time Fee
60 Day Leadtime
Contact Us
Based on your budget, we'll perform ongoing SEO activities to maintain and improve visibility and increase the trustworthiness of your therapy website.
Monthly
Ongoing
Our SEO Services
Each of our SEO services is designed to help you reach your ideal clients, no matter which stage your private practice is at.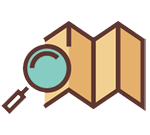 SEO Assessment of Your Website
If you're wondering where to begin with your SEO strategy, an SEO assessment is a great place to start. An SEO assessment of your therapy website can give you a clear plan to improve your rankings and help fix website issues that may be hurting your SEO.
You'll learn what's currently working for you, what keywords your website is currently ranking for, and what improvements you'll need to make to your website to achieve SEO success. With a detailed PDF report you'll walk away with the clear next steps for improving your SEO.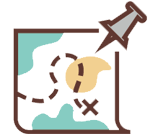 Get more visibility in search engines by creating a foundation of optimized content.
The SEO Basecamp is a one-time SEO project to make sure your website has the foundation for your SEO growth. Armed with your SEO assessment, we make sure the four mountains of SEO are in place: technical SEO, foundational content, on-page SEO, and off-site SEO.
Once your basecamp and SEO foundation are in place, you can start to focus on incremental monthly improvements to grow your private practice in a way that suits your budget.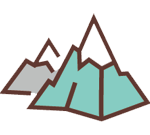 Ongoing SEO Marketing
SEO is a long term strategy that can help you bring ideal clients right to your website and doorstep month after month. It's also not a set-it-and-forget-it strategy. Once you have a solid foundation of optimized content you can begin amplifying your SEO traffic with ongoing SEO activities to boost the trustworthiness of your website.
Our ongoing SEO content creation helps you turn your website from a ghost town to one that exponentially grows in traffic each month so that you're booking more consultations, and generating more clients in your business even if you're not promoting the website on social media.
SEO Case Study:
How We Used SEO Content To Improve Organic Traffic by 597% in Six Months
When the pandemic hit in 2020, Developmental Pediatrics took their services online. Their ideal client was now found in the entire state of Texas, however, their website was never optimized beyond their office location. 
Learn how we helped get their website ranking and get more SEO traffic.
Frequently Asked Questions About SEO
Yup. SEO can be confusing. Here are some answers to our most frequently asked questions about SEO.
Do you offer a Results Guarantee?
Private Practice Elevation doesn't offer results guarantees tied to specific keywords or traffic volume. Why? Because SEO is dynamic. It changes constantly based on many factors. Because of that, and no matter what others may tell you, guarantees are just not possible.
We believe that a guarantee when it comes to specific results is actually a red flag. Agencies guaranteeing rankings either lack experience or aren't being honest.
That said, we can guarantee:
We'll communicate clearly, frequently, and honestly with you.
We'll deliver a monthly report which reviews current results and outlines the work we've done and the next steps we'll take to grow your traffic.
We'll take action. Each month, we'll complete a series of tasks designed to steadily grow your traffic.
We'll set goals, measure our performance against them, and evolve our goals over time as your business evolves.
I've Been Burned by SEO Professionals in the Past. How are you different?
Unfortunately, we hear often. I understand your concerns. Agencies vary in quality— some are trustworthy, while others offer low-value services cloaked in mysterious jargon. I'm sorry your experience with SEO professionals has been on the low-value side.
Here are a few ways Private Practice Elevation approaches SEO differently than most:
We place a huge emphasis on communication. We aren't a back-office SEO shop. We'll explain everything in simple terms, and we welcome your questions.
We document our work each month. Each month, we'll send you a recap of the tasks we completed the previous month alongside an action plan for the upcoming month.
We offer flexible terms by design. Our goal is to create a collaborative partnership. If you aren't seeing the results you need, or if your business circumstances change, just drop us an email; we can cancel your services with 30 days' notice.
To us, the key is being open and honest so that we're collaborating in a way that serves you and your business.
When will I see results for my private practice SEO?
SEO is a long-term strategy for the organic growth of your private practice. We wish we could see results from SEO overnight, but that's not the case. Typically, our SEO Basecamp clients see improvements in their rankings within the first few weeks of optimizing their website. However, significant growth and a rise in organic traffic can take anywhere from 6-12 months. Search engines want to see that your website has high-quality content, backlinks, and consistent activity, which can take time to put in place.
We like to compare it to investing in a 401k. Your rate of return when you retire will be impacted greatly by your level of investment and consistency over time.
Will you write blog posts and copy for me?
Most therapist websites fail to improve organic traffic and search engine rankings because they lack the content needed to compete with other websites. That's why consistently adding articles and creating a foundation of optimized content is key to our SEO strategy.
Blog writing is included as part of our SEO Traffic Accelerator (monthly plans). We do our best to review your website, understand your voice, and create content that aligns with your brand. 
During your SEO Basecamp project, we will create a content calendar for you so you'll know what pages we recommend writing next. We'll also create a list of blog post topics to help you get more content on your website.
During your SEO Assessment, we may determine that your service pages lack the amount of content needed to rank in search engines, so we can always add an SEO copywriting package to your SEO Basecamp project to fill in the content gaps to help rank those pages.
Will I be locked into a long-term contract?
Nope. We understand that we may not be a good fit for everyone, so we don't lock our clients into long-term contracts. However, it's important to remember that SEO is a long-term strategy and results won't happen overnight. But if you wish to cancel your ongoing SEO plan, please let us know 30 days in advance to give us the time necessary to cancel any upcoming work.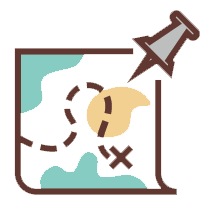 SEO is the key to attracting your ideal clients month after month.
That's why SEO is part of our Client Acceleration System, our time-tested process for elevating private practices online.
Learn more about how optimized content, your website, and SEO all work together for private practice success.