The SEO Basecamp
Get more visibility in search engines for your private practice by creating a foundation of optimized content and local SEO.
Get Started
FREE SEO Guide
The SEO Basecamp is the perfect place to begin optimizing your therapy website for search engines.
You want your ideal clients to find you in Google so that you can create a steady stream of new clients into your business.
However, you're not sure if your website is set up correctly to even begin ranking for your most important keywords.
Or perhaps you're not even sure which keywords to use in the first place.
The SEO Basecamp is your first step to help you take your website, discover the best keywords, optimize the content, and start getting it ranking in search engines.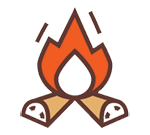 Build a Foundational SEO Strategy for Your Private Practice
You've likely invested either time or money into creating a great website for your therapy practice.
You've written the content, created the website, and it's out there for your clients to (hopefully) find.
But many therapy practices fail to get the right amount of organic traffic from search engines that they need in order to grow because their website content was not written with SEO in mind.
In order to get that traffic, the right words need to be in the right places so that Google puts your website in front of your potential clients.
And because there are over 200 ranking factors that Google considers when ranking your website, it can get extremely overwhelming to make sure your website has the most important ones in place.
That's where we come in…
The SEO Basecamp Process
The SEO Basecamp is a one-off project to help you get all the foundational pieces in place for an online presence that your ideal clients can find.
After your SEO Assessment, SEO Basecamp is the next step to make sure your website is optimized to increase your visibility and get more SEO traffic.
Here's an overview of what's included:
Website Dashboard
Easily review your keyword rankings and website traffic and view the progress of your SEO campaign at any time.
Keyword Research
In-depth research to identify the keywords your audience uses to search for your therapy services.
Technical SEO
We'll make sure your website has a strong technical foundation for your SEO. This includes things like: XML sitemap setup, Google Search Console, robots.txt, and analyzing page speed. 
On-site SEO
Focusing on your key pages, we'll make sure the right keywords are in the right places. This includes page titles, meta descriptions and image alt tags.
Content Evaluation & Strategy
A review of your competitor's content and your current content. We'll help you put together a content plan for future traffic growth and expansion.
Content Calendar
Once we know the topics and type of content your website needs for SEO growth, we'll put together a strategic content calendar for you. 
Google My Business Listing Optimization
We'll make sure your GMB page has all the right information to help Google understand your location, the areas you serve and the services you offer. This can help you get more visibility in Google maps and reach potential clients in areas you offer therapy.
Monthly Reports & Insights
You'll receive a monthly PDF report detailing how your SEO and traffic have changed over the course of your campaign. 
SEO Basecamp Case Studies
See some of the results our clients are getting from our SEO Basecamp service.

Georgetown Couples Therapy
At the end of our SEO Basecamp work, we saw a 106% increase in organic traffic from September through October 2022 compared to the previous 60 days. We also more than doubled the number of keywords the website was ranking for.

Michael Hilgers, LPC
Due to a Google Algorithm change and a website design update that was missing key elements, Michael Hilger's organic traffic had taken a nosedive. A snapshot of Michael Hilgers's website data showed us that organic search traffic increased 75% by the end of his SEO Basecamp project. His traffic more than doubled over the course of our work together.
Get Started With SEO Basecamp For Your Private Practice
#1
Sign Up
Sign off on your project and then we'll start collecting information to get you onboarded.
#2
Onboarding
We'll schedule a kickoff call and make sure we have all we need to do our work.
#3
Optimize Your Website
SEO Basecamp is a one-off project, delivered over 60 days. We'll work through our key tasks to improve your SEO foundation.
Or click here to book a 15-minute Clarity Call
SEO Case Study:
How We Used SEO Content To Improve Organic Traffic by 597% in Six Months
When the pandemic hit in 2020, Developmental Pediatrics took their services online. Their ideal client was now found in the entire state of Texas, however, their website was never optimized beyond their office location.
Learn how we helped get their website ranking and get more SEO traffic.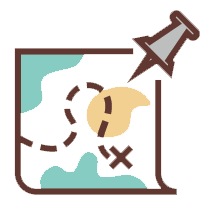 SEO is the key to attracting your ideal clients month after month.
That's why SEO is part of our Client Acceleration System, our time-tested process for elevating private practices online.
Learn more about how optimized content, your website, and SEO all work together for private practice success.