We Help Busy Private Practice Owners Attract The Clients They Love So They Can Scale Their Business & Create The Life They Desire.
We do that using The Client Acceleration System.
The Client Acceleration System Is Our 9-Step System for  Increasing Website Traffic & Getting More Clients.
The current rate of new clients coming into your practice is not where you want it to be.
Or maybe your website doesn't position you and your team as the best solution for your ideal clients.
Or perhaps the only traffic coming to your website is sporadic and most of the leads you're getting are from people who aren't a good fit for your services and fees.
You've built a private practice, but you know that if you want it to keep growing, your marketing has to reflect the level of excellence and professionalism you offer.
If this is resonating with you, you need a partner to help you apply a proven process for marketing a private practice online.
Finding someone to build a website is easy, but finding a partner that understands the challenges of growing a private practice, treats your success as their own, and can provide you with an online solution that goes beyond a website and is unique to your business, well that's a bit more challenging.
It takes dedication, planning, time, and skill to create a website that not only looks stunning but also resonates with your ideal clients and motivates them to take action.
At Private Practice Elevation, we are passionate about helping driven private practice owners get more clients from their websites. 
You want to grow your private practice, fill your team's schedule, and provide your clients with the best care possible.
Let us do what we do best and help you get there.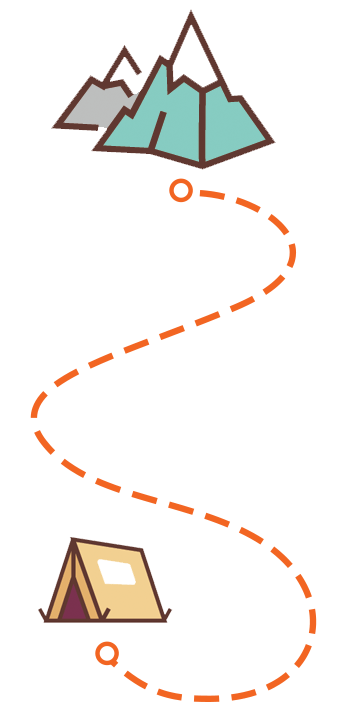 Set Up Basecamp
We start by taking a close look at the gap between where your website content is now and shape it into where it needs to be in order to attract and convert your target audience.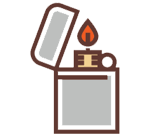 1: Content Strategy Firestarter
A website is just an online business card unless it helps you alleviate your roadblocks and move you toward your goals. Together, we'll create an online strategy and content plan that works for your private practice so you'll have a clear trail map leading you to success.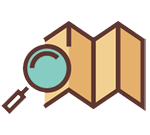 2: Visibility Analyzer
We first need to know what's working and what isn't with your website. An SEO Assessment will help you uncover whether the right clients have been visiting your website and which keywords you currently rank for, so that we can make sure your new website will have the right content to get loads of traffic from search engines.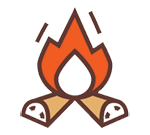 3: Ideal Client Catalyst
Your website content needs to reflect your voice while also attracting your ideal client. We'll help you go from website copy that brings in unpredictable leads to optimized content that your ideal clients can't resist so that you can fill your traffic and practice with the clients you and your team love working with.
Start The Climb
Then we turn your website into a powerful marketing tool that increases your traffic from search engines and converts that traffic into a steady stream of leads.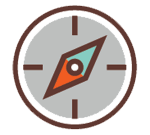 4: Website Accelerator
It only takes about .05 seconds for potential clients to form an opinion about your website and whether they want to stay on it or leave. You need a stellar website that's easy to use, mobile compatible, quick loading, Google-friendly, and compel's visitors to take action. When website design is done correctly you can rest assured that your website is working to get you clients even while you're leading a team meeting or seeing clients.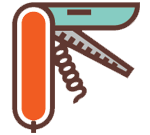 5: Client Automator
Getting your website visitors to take action takes a bit of data and a lot of skill. Starting with an understanding of which pages get the most traffic, our designers will craft calls-to-action and conversion opportunities that help you go from unpredictable conversions to almost complete predictability when it comes to converting new leads into clients.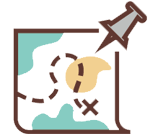 6: The
SEO Basecamp
One of the best ways to ensure the longevity of your marketing is to make sure your clients can find you in search engines.
The SEO Basecamp
will help you get all the foundational pieces in place for an online presence that your ideal clients can find. We make sure that the 4 Mountains of SEO are in place: technical SEO, foundational content, on-site SEO, and off-site SEO.
Elevate Your Private Practice
Once your new website is launched, we accelerate your traffic and visibility to bring more clients into your private practice and provide you with ongoing support to continue hitting your goals.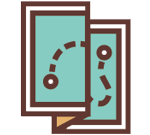 7: SEO Traffic Accelerator
Having a website is one thing, but taking the right steps to increase your traffic is another. Our
ongoing SEO content
helps you turn your website from a ghost town to one that exponentially grows in traffic each month so that you're booking more consultations, and generating more clients in your business even if you're not promoting the website on social media.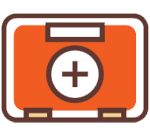 8:
Performance Optimizer
You've got a private practice to run and plenty on your plate. Instead of wasting time trying to edit your website, you'll have a dedicated team you can send all your website tasks to. We'll make incremental changes, keep it secure, back it up daily, and make sure your website is always functioning at the top level so that clients can always access the website and you can focus on the tasks you love doing.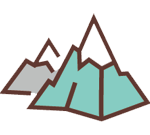 9: Website Scorecard
In order to make informed decisions with your marketing budget, you need to know your numbers. With a real-time dashboard, monthly reporting, and quarterly strategy calls, you'll know exactly which pages your visitors are viewing and where traffic is coming from at any moment – now you'll be able to know what's working and what isn't so that you can quickly find new opportunities to get more traffic and clients.
Want To Learn How The Client Acceleration System Can Help Your Practice?
Let's start with a 15-minute conversation.
 Implementing The Client Acceleration System In Your Private Practice
STEP 1: CLARITY
We Start With Conversations
In order for your project to be successful, we need to understand where you are now and where you want to be.
Most websites fail because they're just that; a website. If you want your online presence to be an integral part of your practice's marketing, decisions need to be made based on your unique goals.
At Private Practice Elevation, we'll go deep to help you uncover your business needs and goals. This helps us craft a custom solution for you and your private practice.
STEP 2: STRATEGY
We Create A Plan
Through our initial conversations, we'll arrive at a customized online strategy for your private practice. We'll clarify what you want to achieve and the best way to get there.
Once we're on the same page with where we're heading and the goals you have for this project, we'll provide you with a detailed proposal for success. 
This agreement will include your investment, scope, and timeline for the project.
STEP 3: EXECUTION
Run Through The System
Each private practice is different. Not everyone will need every step in The Client Acceleration System. 
Some may have a great website already but need help getting SEO in place and generating more visibility and traffic.
We execute only the items listed above that clients choose based on their private practice's needs.
Then we execute our proven process.
STEP 4: PARTNERSHIP
We Are There For You
Your ongoing success is at the heart of our work together.
Depending on how much of The Client Acceleration System we implement in your practice, we'll schedule frequent check-ins to review what's working and what isn't.
If we develop a website for you, you'll be added to a monthly website care plan, where we'll be able to monitor the website's performance and proactively keep it running smoothly. You'll be able to use our support team for ad-hoc content updates, graphic changes, and small website tasks.
Want To Learn How The Client Acceleration System Can Help Your Practice?
Let's start with a 15-minute conversation.