Nolan Psychology
Jacqueline Nolan, PsyD, is a licensed clinical psychologist providing forensic evaluations, consultations, and expert witness testimony services for attorneys, courts, and employers.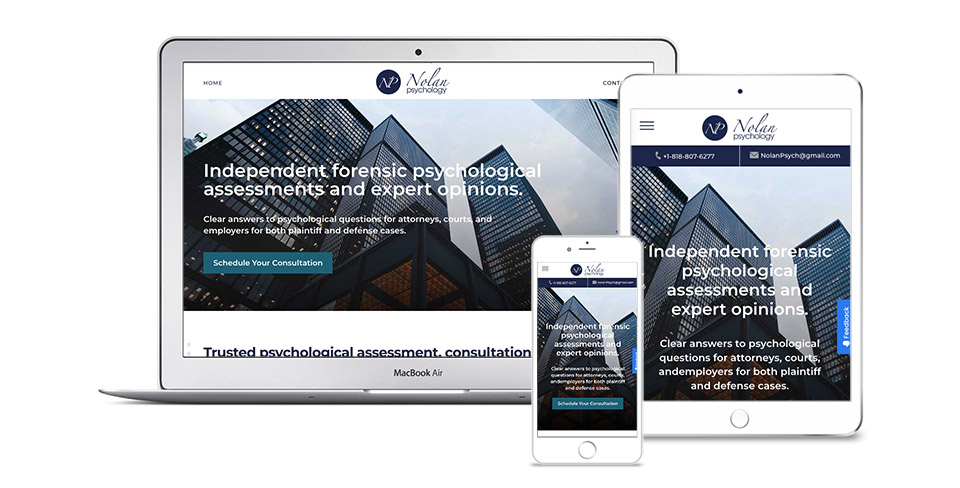 We had the honor of working with Dr. Jacqueline Nolan to redesign the website for her psychology practice. When she first reached out to us, she described the website she DIY'ed as "embarrassing" and "a liability". 
Her practice was quite successful and her caseload pretty full. But she was beginning to gain more traction in her forensic work, and she knew her website was not going to position her as the trustworthy professional that she is. 
The end result of this website redesign project is a very modern and clean design. We focused on white space, bold fonts, and photos of architecture in order to resonate with her target audience of attorneys. 
We're happy that Dr. Nolan no longer has to cringe at the thought of referrals landing on her website because it's updated, classy, and instantly builds credibility with her visitors.