The Private Practice Elevation Podcast
Website design tips, expert interviews and simple online marketing strategies to help you attract more clients and create a private practice (and life!) you love.
Subscribe on Itunes
Subscribe on Google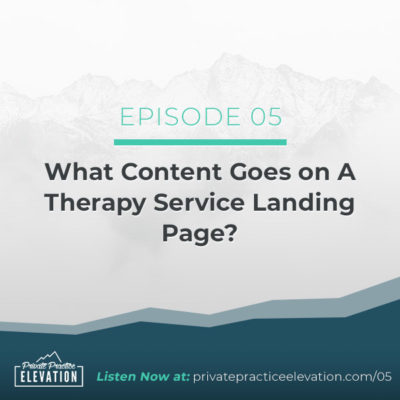 If you don't have the right kind of content on your private practice website, it can be a challenge to stand out. And I'm talking about standing out in Google and standing out to your potential clients. Both of those audiences (Lord Google and your target audience)...
read more