Online directories are often the first place a therapist will go to get their services out into the world. They can be a great source for new clients coming into your private practice especially when starting out.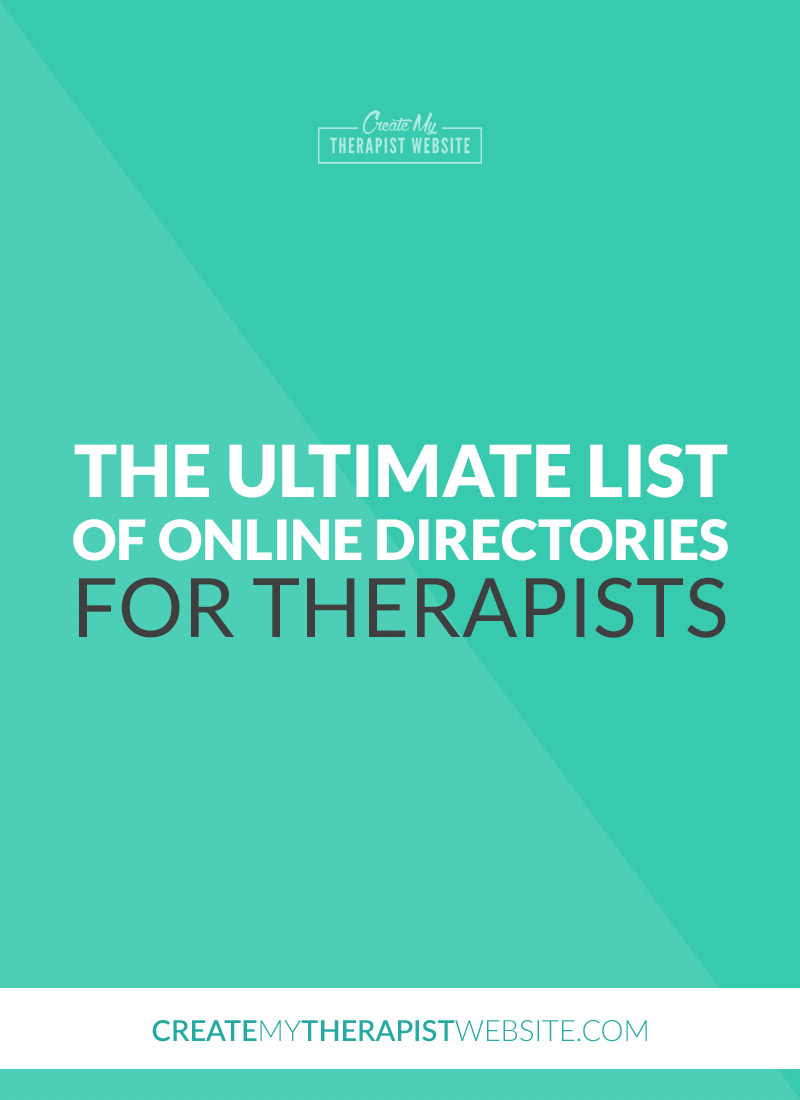 Even before she had a website, my wife had a Psychology Today profile. It was through this that she was able to get a couple of her very first counseling clients.
Once we launched her website, she linked to it from her online profile, and she had a tag team of online marketing that really let her personality and her services shine.
In this post you'll find nearly 100 online therapist directories where you can list your services.
General Therapist Directories
Location Specific Therapist Directories
Asia:
Australia:
British Columbia:
Great Britain:
United States:
Alabama:
Alaska:
Arizona:
California:
Colorado:
Connecticut:
Delaware:
Georgia:
Hawaii:
Indiana:
Kansas:
Kentucky:
Massachusetts:
Michigan:
Minnesota:
New Hampshire:
New Jersey:
Oregon:
Pennsylvania:
Texas:
Washington:
Did I Miss Any?
Let me know in the comments below if there are any online directories for therapists that I missed and I'll make sure to add them to the list!