Guest post by Maureen Werrbach
Does the thought of marketing your group practice have you scratching your head or making you turn and run in the other direction? I hear ya. Most of us were able to make it work when we were growing our solo practices, but then we didn't realize that what was working for us as solo providers doesn't necessarily help our group practices grow.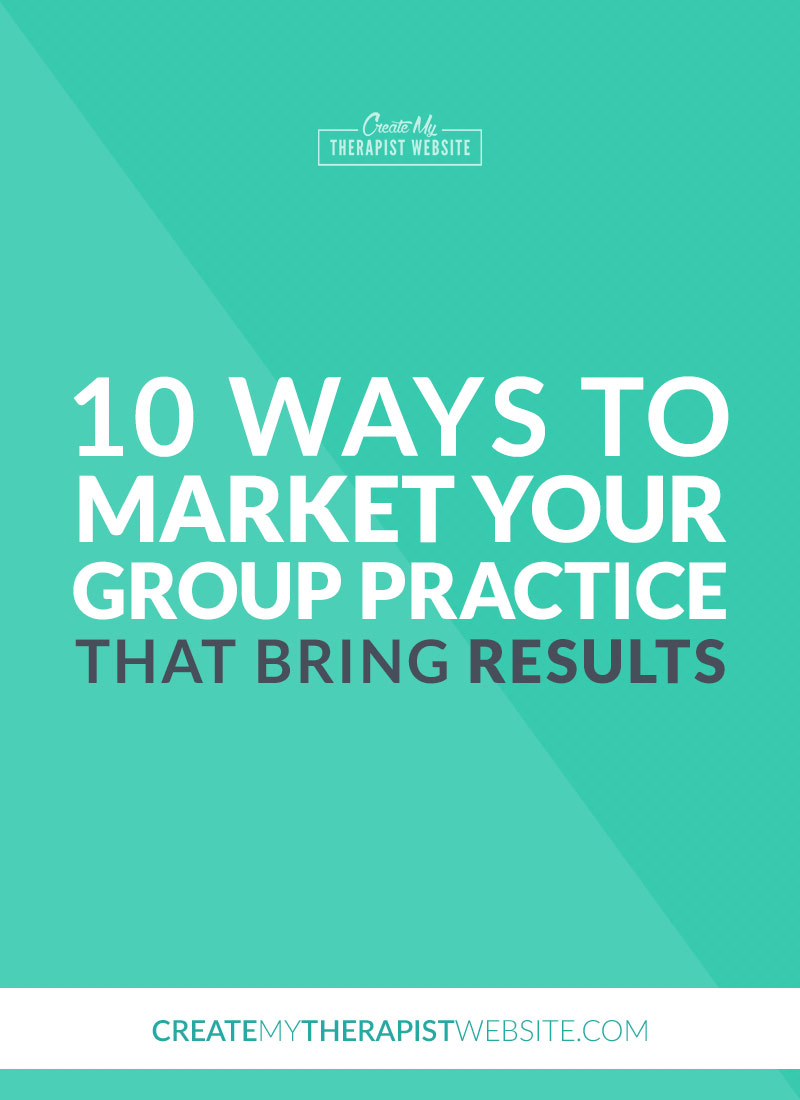 One of the most common complaints I hear from group practice owners is that they have a difficult time getting potential clients to see their therapists.
Part of the problem is that often times, that group practice owner gives the potential client the tone that they feel bad that they can't take them, only perpetuating the idea that whomever the client gets is a second-rate therapist to the group practice owner.
Working through that issue is a whole other article for another day. But the other part of the problem is that the group practice owner is continuing to market in ways that worked for them as solo providers, further increasing the probability that potential clients will call to see them.
In an effort to help group practice owners learn ways to market that actually work for their group practices, I've come up with 10 ways to market a group practice.
1: A website that's engaging, easy to navigate + makes it easy for clients to reach you.
Nothing screams a bad practice (in the eyes of a client) than a website that's disorganized, outdated, and difficult to navigate.
Clients need to easily be able to see if your group practice can help them or not, and fast.
They do not (and shouldn't) want to spend a lot of time scrolling and clicking around your website to see if there is a therapist in your practice that works with their needs. Potential clients will just exit your website.
Even more, with websites being so well designed lately, clients expect that yours will be too. It is a reflection of our physical group practice. If clients feel dissatisfied or think your website is lackluster, it's unlikely that they will reach out.
Circling back to navigation, it's equally important that potential clients and referral sources can quickly scan through your list of therapists and find the best fit.
The more therapists you have, the more important it is to have subcategories of presenting issues you work with, to make it easier for them to find their ideal clinician.
2: Having your clinicians blog regularly to their ideal clients. 
Not only does this increase your ranking on Google, it also helps your potential clients have another touchpoint with a therapist before scheduling.
Research shows that potential clients need around 7 touchpoints before scheduling an appointment.
Blogs offer a way for clients to get to know your therapists in another light outside of their bios. Vlogs are even more successful in converting potential clients into clients.
3: Google AdWords, done professionally. 
I was a naysayer of Google AdWords for a while.
For years, I had tried to do it myself, with minimal results.
When I hired out my Google AdWords, I increased my website traffic by 71% in the first month!
In the digital age, an overwhelming majority of people search for the things they need, including therapists, online. Going behind the scenes to make your website get more traffic is one way to increase those referrals.
4: Community outreach + speaking engagements. 
My group practice engages in one free community speaking engagement (often at a local school or business) as a way to give back to the community but also as a marketing strategy.
When we give an hour of our time to presenting on a topic that is important to us, we often get a handful of new referrals that week because of the people who heard our presentation.
Outreaching and speaking engagements are also a way to increase brand recognition and your like, know, and trust factor from potential clients, referral sources, and community members.
5: Clinicians marketing themselves to places their ideal clients go. 
One thing to let go of as a group practice owner is marketing your clinicians individually (unless it is done digitally).
When a group practice owner goes out into the community to market their clinicians individually, what happens is that the group practice owner becomes the person those referral sources refer to.
It's also less effective than if the clinician marketed out in the community themselves.
An example I like to use is with a therapist in my practice who is a CADC. I have no substance abuse counseling experience. I would have a much harder time, and be less effective at expressing my clinician's experience in working with substance abuse clients than she would.
6: Checking Google Analytics for sources of potential problems. 
This one is important.
I learn a lot from my Google Analytics.
Like, which pages on my website get less than mediocre traffic. Or which pages have high bounce rates (meaning clients come to it and exit out of my website completely right away.
This tells you which pages need updating or changing in content or design.
7: A Facebook business page or other form of social media for business. 
One that's engaging and relevant.
Social media is a thing. People spend a lot of time on Facebook and Instagram.
Finding one place (not all of them!) to have a presence not only increases your visibility (and like, know, and trust factor) it also is a great way to lead people back to your website.
8: Having an email list that's targeted.
Email lists may seem like they have gone on the wayside, but you'd be wrong.
What people hate is getting spammed or receiving emails that aren't relevant to them. Or being added to an email list they didn't sign up for.
Email list providers like Mailchimp, Aweber, ActiveCampaign, and others, have some pretty awesome features these days that help you target the right information to the right people.
When people sign up for my email list, they choose what information they want to know about.
Parenting? Relationships? Health counseling? Anxiety? Stress Management? You get the idea.
Adding these subcategories that relates to the presenting issues your therapists work with and write about helps clients and potential clients get the information they actually care to read and need.
This increases the likelihood that they will engage in the email and take an action, like scheduling an appointment or calling to take a group you are offering.
9: Optimizing your website's SEO so your website shows up for keywords that are relevant to your business. 
This is something you can learn to do yourself (with a lot of time) or something you can delegate. Things like Yoast for WordPress sites is useful for optimizing your website in a DIY fashion or hiring someone to check each page that its optimized can be a one-time investment.
10: In person networking with other providers, especially those that your ideal clients go to and other therapists who specialize in things your group practice doesn't.
The one type of in person marketing I do (my focus for marketing tends to be behind the scenes-digital) is networking with other groups, whether medical, business, or counseling group practice owners.
Since we are all in the same boat, other business owners tend to be able to understand the concept of referring to other members inside of a group rather than to group practice owners themselves.
Helpful hint: I have a Google Spreadsheet that I open up when I meet with other group practice owners that categorizes referral sources by specialty. That way, we can refer to specific people in other group practices or medical offices that specialize in something specific, versus deferring to the owner of the practice.
I hope these 10 marketing tips helps you organize your marketing strategy in a way that works for you and your business. As a final tip, do only one thing at a time so you can measure that marketing strategy is helping your business receive new clients. Good luck!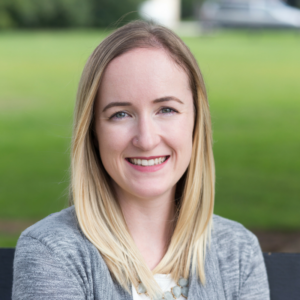 Maureen Werrbach is a trauma and relationship therapist in Chicago, a group practice owner [Urban Wellness], and a group practice business coach who helps group practice owners start and scale their group practices [The Group Practice Exchange].
SaveSaveSaveSave