A guest post by Melody Wilding

You've created an awesome website for your private practice. You've identified who your ideal client is and refined your niche. You're even blogging on a consistent basis!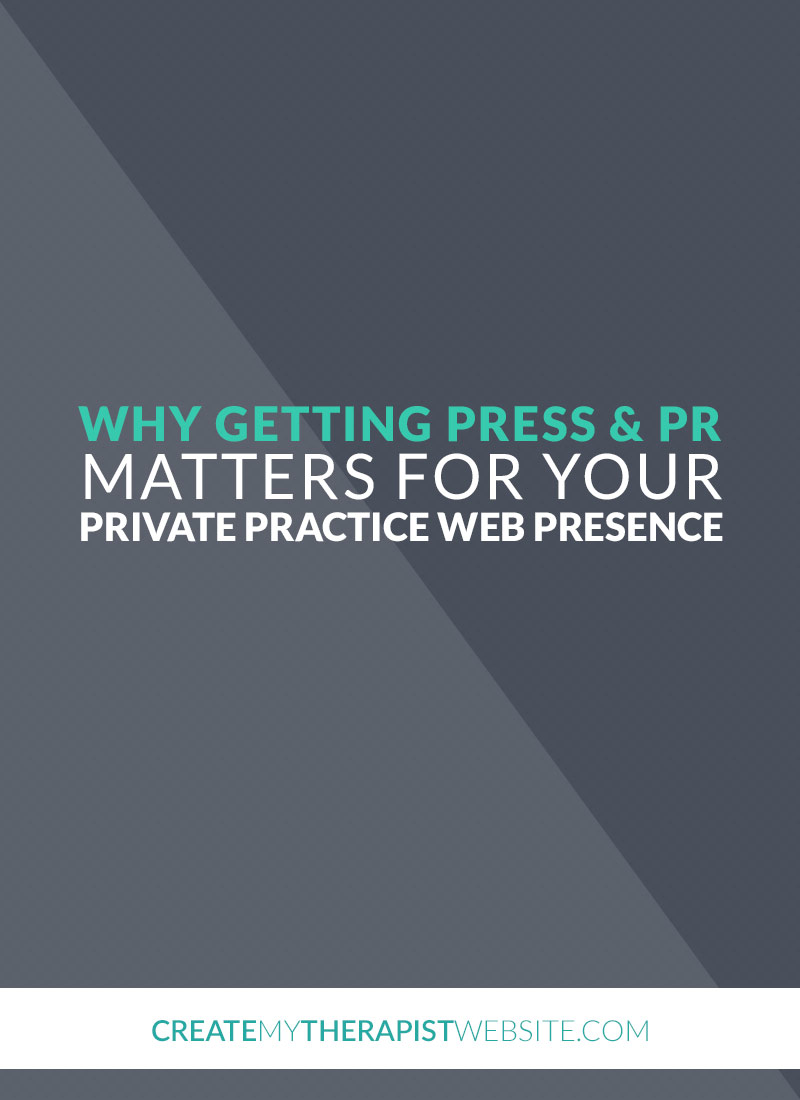 The only problem is, no one is reading your content or signing up to work with you because they don't know your practice exists.
Creating a thriving therapy practice requires that people know about your business and trust you.
But how do you stand out in a crowded marketplace and attract more people to your website?
One of the most powerful ways to stand out, connect with potential clients, and create instant credibility is by leveraging the power of free publicity.
You might be stumped at how to go about getting a slew of shiny "As Seen On" logos on your website. Maybe you feel nervous at the thought of giving media interviews. It's understandable, but if you can put your doubts aside for a second,
I'll show you how to get free PR right now, whether you are a seasoned clinician or just starting out in private practice.

Why Psychotherapists Need Media Exposure
Your public profile and platform are keys to your success, regardless of what your business goals are. By getting featured in the media you:

Become easier to find online through Google.
Media exposure is one of the best ways to drive more traffic to your website. It also helps you rank higher on Google by boosting your SEO.
When large, reputable news sites link back to your therapy website, it makes it more likely you'll show up high in Google search results.

Connect with ideal clients.
You've probably heard that you should "go where your ideal clients are hanging out".
Giving interviews and getting featured in the media is a shortcut to showing up exactly where your ideal customers are consuming content and looking for solutions.
It gives you an opportunity to speak directly to them by providing advice that solves the pain points they're experiencing.

Gain powerful social proof
Social proof is a powerful marketing tactic that helps potential clients see you more positively.
It legitimizes your expertise in the outside world. When potential clients see you've been featured in the media, they come to regard you as an expert.
They trust you more. Having credibility indicators like press logos on your website can mean the difference between a website visitor choosing to book a consultation with you over your competition.

How to Get Free Publicity for Your Private Practice
The simplest, fastest to get media exposure without spending a penny is by using a powerful, free PR service called Help A Reporter Out or HARO.
HARO is a free service that connects journalists with experts. Through HARO, you can get featured in over 55,000 media outlets including top publications like TIME, USA Today, and The Washington Post.
I used HARO to go from zero clients and credibility to being featured in major publications like New York Magazine, Fast Company, Forbes, Shape, Cosmopolitan, Glamour, and Mashable, within one year of starting my business.
Working with the media is what's allowed me to build a six-figure business and be booked out with a wait list.
Publicity has also helped me pursue other opportunities like paid writing, speaking, and building courses.

How HARO Works
After you sign up at helpareporter.com, you will start getting three emails every weekday with a list of requests (called "queries") from reporters looking for experts to comment on topics ranging from health and wellness to relationships and career development.
Each HARO email contains about 50-75 different requests from reporters. This adds up to over 150 more opportunities to get featured in the media every single day, delivered straight to your inbox at no cost.
Here's how it works:
Scan the HARO emails every day. When you see a query that fits your expertise, act quickly. Journalists get hundreds of emails from HARO, so time is of the essence.
Next, compose a new email to the reporter. Make sure your response is concise, adheres to the reporter's requirements, and most importantly, provides helpful advice for readers.
If the reporter opens your email and is interested in what you have to say, then you may be quoted in an article or be interviewed. When that happens, you get exposure to the thousands or millions of readers of that publication.
Share it! You worked hard to earn this media exposure, so celebrate. For example, post the article on social media, send it to your email list, and put the publication's logo on your website. Make sure to follow up with the journalist and thank them, as well.
HARO gives you a great opportunity to drive more traffic to your website and boost your credibility so that more people want to engage your services. It's also a powerful tool that can help grow your business, your reputation, and your impact.

Discover How to Have Success with HARO
Sign up for my free training, Media Made Easy: The Secrets To Getting Press Coverage (Even When You Have No Connections) and discover the top 3 tips to use HARO successfully and get featured in the media.

About the Author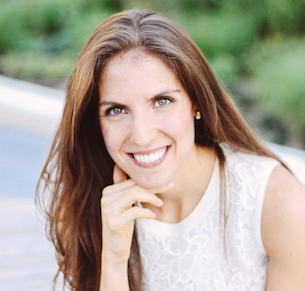 Melody Wilding is a licensed social worker and coach who help high achievers mentally and emotionally thrive in their careers. When Melody started her practice a few years ago, she had zero clients and no credibility. Today she runs a six-figure business, has a client waitlist, has given a TEDx talk with over 20,000 views, and has been featured in dozens of top media publications including The New York Times, The Washington Post, Inc, Forbes, and Fast Company, Cosmo, Shape, Glamour, and dozens more. Melody is also the creator of The Media Darling Method, an online course that teaches therapists how to land major publicity that grows their private practice and personal brands.
 [av_sidebar widget_area='Blog Post Resource Library Opt In' av_uid='av-o07s1q']