Last week I sent out an email to my audience asking one simple question: what would you like to know about using Facebook to market your practice?
Well, I was amazed at the response and the questions that came back were just SO good!
Many of you want to know if Facebook is even relevant for marketing your therapy practice.
Some folks were concerned over privacy issues and how to separate your personal Facebook account from a business account.
So many of you really wanted to know more about how to use Facebook ads to market your private practice.
I really needed an expert to answer all these great questions, so I reached out to Jennifer Spong Sneeden, from Thriving Therapy Practice, for some help.
Jennifer has seen SO much success in using Facebook to market her private practice that it's actually become her number one source of new clients.
She's since taught hundreds of other therapists to use Facebook effectively in their own practices.
To help you out, she decided to create the video below just for the CMTW audience, answering some of your most common questions about Facebook.
Now, Jennifer is taking this one step further…
Because she's so confident that Facebook is one of the best ways to grow your own practice, she's agreed to host a free, exclusive live training just for the readers of this here blog.
In this virtual training, she's going to show you her simple 5-step system to build your Facebook following, engage your fans, and increase your income.
If Facebook seems like a waste of time because you're not getting the results you want, this FREE training is for you. Just click the banner below to claim your spot: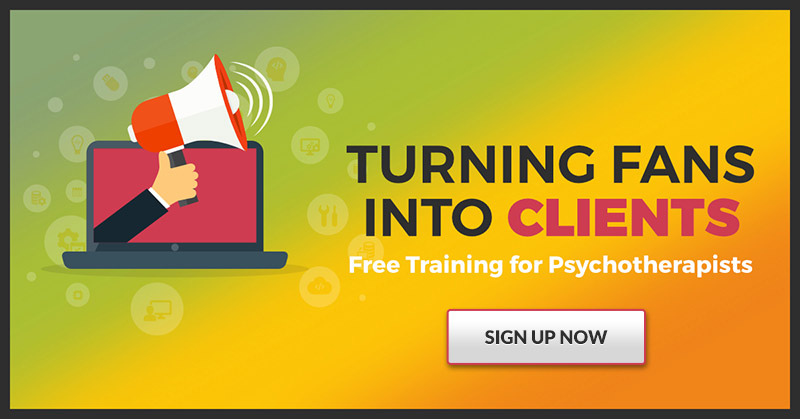 This Facebook training will take place, January 19, 2017 at two different times: 1PM and 8PM EST. Sign up now to make sure you get a spot.
We'll see you there!