In this week's episode of The Private Practice Elevation podcast, we're talking about 5 mistakes you'll want to avoid when using WordPress.
Are you using or trying to use WordPress for your private practice website?
Maybe you've heard that it's the most powerful platform so you've decided to forge ahead and take on the learning curve in order to give your online marketing a solid foundation.
And then reality sets in…
All the settings. The moving parts. The trying to figure out what that dang picture won't go where you want it to go.
You spend your time worrying that one false move and your hard work will all be erased.
Sometimes you just want to give WordPress the finger and walk away from it all!
But at the end of the day, you still need a website to market your practice, so you forge ahead.
I've been there myself…
I didn't wake up one day knowing how to use WordPress.
It was back in 2008 that I was spending hours of late nights trying to build a website that works for my church.
I didn't have a clue what I was doing with this new-fangled WordPress technology.
I made lots of mistakes, even leaving the website open to hackers, resulting in losing control of the website and seeing links to questionable websites showing up throughout the content.
Yeah. Porn links on a church website… not cool.
But that was 10 years ago and A LOT has changed.
And I don't want you to make the mistakes I did…
So, in order to save you time, frustration and the use of a lot of swear words aimed at WordPress, I'll walk you through the 5 major mistakes you'll want to avoid.
In This Episode, You'll Learn:
The types of themes to avoid to ensure you don't limit your future growth and the changes you may want to make to your website
Recommendations for the plugins you use and how to make sure that they don't crash your website or slow it down
The importance of backups and what to do to make sure you always have a copy of your website
Why you must keep your website's files updated
Tips for optimizing your website so that it loads fast and ranks well
This Episode Is Brought To You By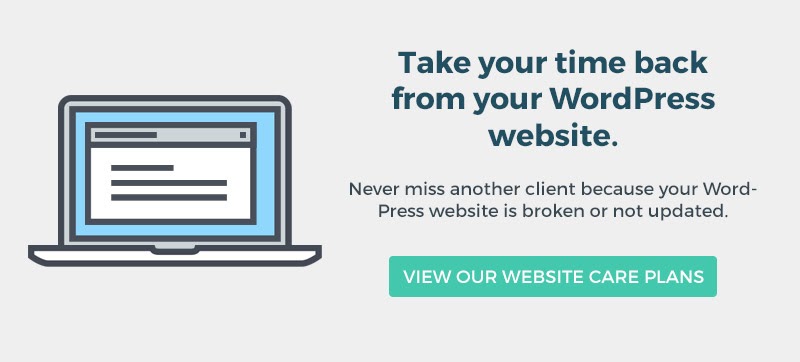 Subscribe & Review in iTunes
If you're not yet subscribed to the podcast I want to encourage you to do that today. This is the best way to make sure you don't miss an episode! Click here to subscribe on iTunes.
And if you're feeling extra generous, I'd love to hear what you think about the podcast. Reviews help others find the podcast plus I'd really love to hear what you think! Click here to leave a review. Just click on "Ratings & Reviews" then "Write a review." Let me know what you like best about the podcast.
Thank you!
Links mentioned in this episode: