Building a private practice is hard. Like any business, there can be ups and there can be downs as you figure out how to market your therapy services.
But the great news is, you don't have to do it alone.
In this article, I'll share advice from some of the leading coaches and teachers in private practice marketing.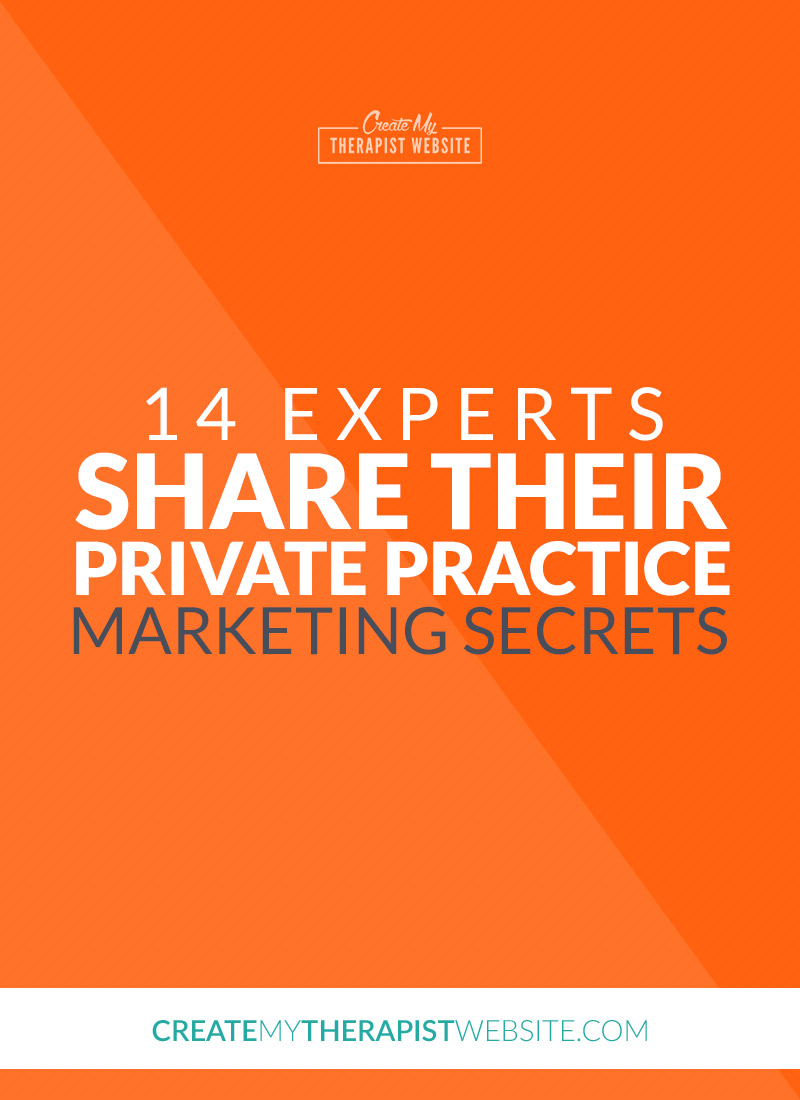 There are entire communities filled with successful therapists willing to share their support and advice on building a thriving practice.
But there's also a growing number of coaches and experts who have made it their mission to help you succeed in private practice and overcome your biggest marketing challenges.
14 Marketing Secrets from Private Practice Experts
Whenever I need a little marketing inspiration for my own business, I turn to those who are further along and more skilled than I.
I listen to what they're doing, what they've done and think about how it applies to my business.
I applied the same approach to help you with YOUR business.
Recently, I reached out to 14 of those private practice marketing gurus and asked them all just one question:
"What's the MOST important lesson or tip you've learned about marketing a private practice?"
I've compiled all their marketing wisdom into an info-packed PDF – free as my gift to you!
Here's a sample of some of the tips you'll get when you download the PDF:
Tip #1: Market in Ways That Feel Authentic to You
If you find ways to market that feel authentic to you and your practice, the clients will roll in.
Two things typically get in the way of this:
Feeling uncomfortable with marketing (I like to think of marketing as letting people know you're out there. It's not about convincing, it's about connecting)
Thinking you have to market in a way that worked for a colleague. There are at least 100 ways to market a practice. If you choose a few that are fun, you'll be a more effective marketer and you'll actually enjoy it.

– Allison Puryear
www.abundancepracticebuilding.com
Tip #7: Do Less & Do It Better
The most important lesson I've learned when it comes to marketing a private practice is to do less and do it better. Through helping therapists venturing into websites and online marketing,
I've noticed that those therapists that select a handful of marketing activities that they feel excited about tend to be able to sustain those activities over time.
Marketing requires this sustained, consistent effort but there will be no energy for making that effort if you've spread yourself too thin. Or, you'll be doing a lot, but doing it poorly.
So the first step is to take the time to put together a simple strategy. Next, schedule time for your marketing activities in your week and set some goals. I suggest sticking to a marketing strategy for 90 days. At that 90 day point, check in and see how things are going and shift as needed.
Repeat this continuously and you will discover what works for you.
Don't do all the marketing activities that exist. Do the marketing activities that you have discovered work for you. Take a lot of deep breaths, get help and support when you need it, and have fun!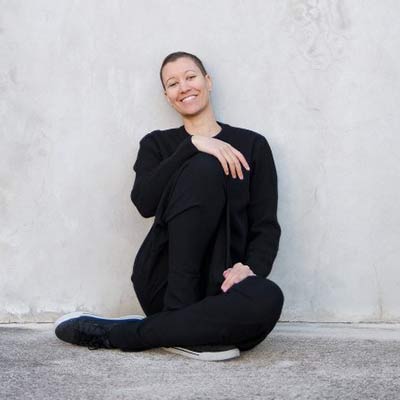 – Kat Love
www.empathysites.com
Tip #12: Go A Mile Deep
I've always been scared of words like "marketing" and "putting myself out there."
I began to reframe marketing as "connection" and that's been helpful for me. Because all of us are good at that as clinicians. Related to this, I'm a big believer in building a few relationships with referral sources that have lots of depth as opposed to many with little depth.
Or as I like to remind myself, "Go a mile deep rather than a mile wide.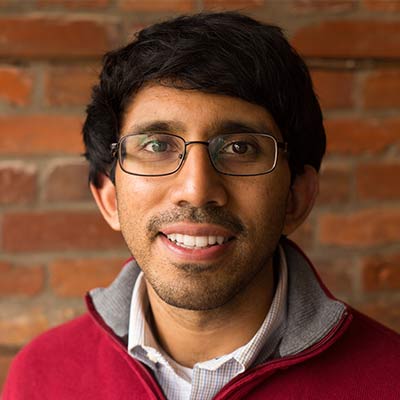 – Melvin Varghese, PhD
www.sellingthecouch.com
Tip #13: Let Yourself Be Seen
You don't have to share your deepest secrets, but you do need to let yourself be seen.
Your clients need and want to a glimpse into who they are trusting with the most intimate areas of their life. They need to know that you understand them and empathize with them.
You can't connect deeply with everybody, so you have to be willing to get a bit specific and remember "when you try to speak to everyone, you speak to noone."
Speaking from a niche mentality doesn't mean you will only see that niche or one type of client, it just means in this moment you are making it easier for people who need you to find you, and speaking to them in that deep, heart place.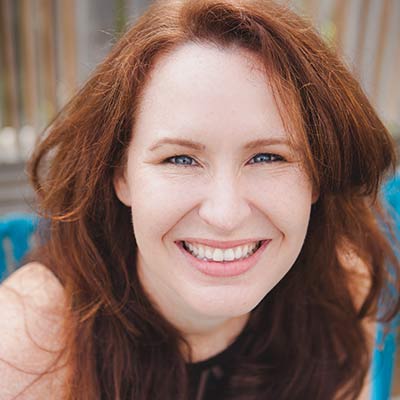 – Miranda Palmer
www.zynnyme.com
Download the PDF to get 10 More Expert Marketing Tips
I'm so excited to share this new resource with you because it's jam-packed with so many great tips for marketing a private practice.
I love how each teacher has their own view and strength when it comes to marketing.
So you'll be getting a well-rounded view of what you can do focus your marketing efforts and grow your practice.
Just click on the banner below to get your free PDF, 14 Expert Secrets For Marketing Your Private Practice: