In this episode of the Private Practice Elevation Podcast, we're going to be talking all about making the transition from a solo practice to group practice.
It's a typical business model in private practice: you start out on your own, fill your schedule, then decide to hire more clinicians to start taking on more clients.
However, it's a big shift to go from running a business with one employee (yourself) to growing and managing a team.
And hiring a team can be an extremely challenging part of making that leap to group practice.
Many therapists struggle to find great clinicians that are a good fit for their group practice.
But when you hire the right people – people who are committed to seeing your private practice succeed – it can make a huge difference in how well and how fast you grow your business.
Today we're talking with Amanda Landry from My Private Practice Collective and she's laying out the mistakes therapists make when transitioning from solo to group practice.
She also shares a ton of helpful tips and strategies for marketing your group practice and hiring great therapists to join your team.
In This Episode, You'll Learn:
Why you should be thinking about your group practice even if you're just starting out as a solo practitioner
The mistakes people make in their solo private practice that can be a challenge when transitioning to a group practice model
Tips for attracting and hiring clinicians as you build your group practice
Ideas for what you can offer your team, beyond compensation, so that you can be competitive and build a place that therapists love to work at
Business tasks that you should no longer be doing as you make the shift to group practice owner
How to know when the time is right to hire another therapist
How to market your group practice so that you can confidently attract more clients
Website and SEO tips for group therapy practices
Subscribe & Review in Apple Podcasts
If you're not yet subscribed to the podcast I want to encourage you to do that today. This is the best way to make sure you don't miss an episode! Click here to subscribe on iTunes.
And if you're feeling extra generous, I'd love to hear what you think about the podcast. Reviews help others find the podcast plus I'd really love to hear what you think! Click here to leave a review. Just click on "Ratings & Reviews" then "Write a review." Let me know what you like best about the podcast. Thank you!
Links mentioned in this episode: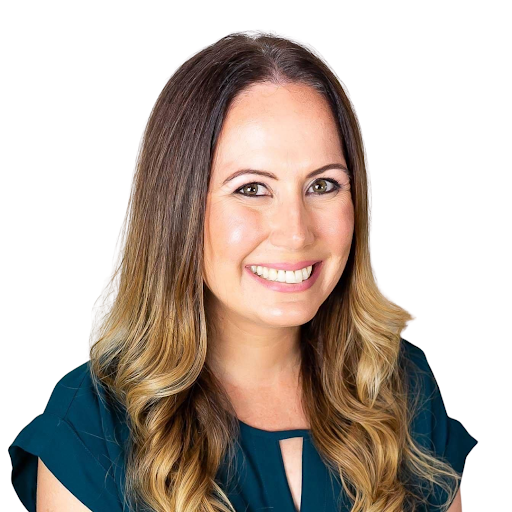 About Amanda Landry
Amanda Landry is a Licensed Mental Health Counselor, Certified Addictions Professional, National Certified Counselor, and private practice consultant. She's the owner of a group practice, Caring Therapists with several locations in Florida. Caring Therapists specializes in working with children through adults. They treat individuals, couples, and families.
Amanda is the author of Guided Journal for Women with Anxiety on sale on Amazon and wherever books are sold.
Amanda is trained in Cognitive Behavioral Therapy, Emotionally Focused Couples Counseling, Trauma-Focused CBT and Eye Movement Desensitization and Reprocessing.  Amanda specializes in treating anxiety and depression in teens and adults through a holistic and evidence-based practice.
Amanda is the founder of My Private Practice Collective, an online community for therapists in private practice.  She is a private practice consultant who helps solo and group practices build smart practices.