In this episode of The Private Practice Elevation Podcast, you're going to learn about tips and an exciting new website that will help you decorate your therapy office so that it's professional, calm and functional.
One of the challenges of private practice is getting your office space furnished and decorated in a way that's functional for you and helps your clients feel comfortable and at ease.
I remember when my wife got her first space with multiple offices a few years ago.
The time it took to find the right furniture, choose complementary colors and decor and put it all together.
It's a lot of work!
In this episode, I speak with Alison Pidgeon, who has created a website and service called TheraSuite, to help with all these challenges.
From the TheraSuite website:
TheraSuite provides professionally developed style boards that were created with a therapy office in mind. Their interior designers seek out the best therapy office furnishings– like soundless clocks, art that functions as sound panels, and more– that enhances the space in which the therapeutic work happens.
You've got the option to work with an interior designer or purchase style boards with all the links to the decor and furniture to help you put your office together.
If you've struggled to create that dream therapy office space or need some inspiration for that future space you're putting together, you're going to love my conversation with Alison.
In This Episode, You'll Learn:
How Alison successfully manages the running of her 4 businesses so that she can balance her responsibilities and life

The challenges of decorating a therapy office so that it's functional and looks great

How Alison got the idea for Thera-suite and the steps she took to bring her idea to life

How TheraSuite can help you DIY your interior decorating of your therapy office

The best places you can shop at for furniture and decor for your therapy office

What type of decor works best to help your clients feel calm when they're in your therapy office

Ideal colors for your therapy office

Other tips and things to think about when decorating your private practice office
Receive $20 off TheraSuite with the coupon code "launch20" (Expires June 2022)
Subscribe & Review in Apple Podcasts
If you're not yet subscribed to the podcast I want to encourage you to do that today. This is the best way to make sure you don't miss an episode! Click here to subscribe on iTunes.
And if you're feeling extra generous, I'd love to hear what you think about the podcast. Reviews help others find the podcast plus I'd really love to hear what you think! Click here to leave a review. Just click on "Ratings & Reviews" then "Write a review." Let me know what you like best about the podcast. Thank you!
Links mentioned in this episode:
About Alison Pidgeon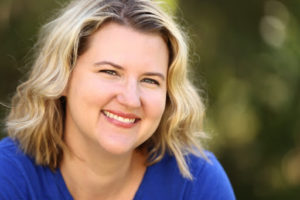 Alison Pidgeon, MA, LPC, is the founder and CEO of Move Forward Counseling LLC, a group practice in Lancaster County, PA. She currently has 16 employees and 3 locations. In addition, she works as a business consultant for Practice of the Practice where she specializes in helping therapists transition from a solo business to a group practice. She also founded a virtual assistant company called Move Forward Virtual Assistants LLC, which specializes in providing well trained VA's for therapy practices.