In this episode of The Private Practice Elevation Podcast you're going to learn the reasons why it's so important to work on your visual brand before you build or redesign a website for your private practice.
This topic is something near and dear to my own heart, since it's something that comes up regularly with the website design projects we work on.
Oftentimes, clients will hire us to create the website of their dreams… and that's truly what we always aim to do.
Except, many clients do not have a clear vision of what design elements their website needs in order to quickly and accurately communicate to their potential clients what therapy with them is like.
So we work with our clients to uncover things like which fonts, colors, tones and photos would really speak to their clients and help them identify with their brand.
But honestly, the most successful projects and the happiest clients are the ones that have done that work up front, before website design even begins.
You may think that the term "branding" just means having a cool logo, but as you'll hear in this episode, there's so much more that goes into a brand for your private practice.
To help us unpack the topic of branding and what to do before you build your website, I'm chatting with Kimberly and Justin Slagle from Practicery.
If you've got any plans in the near future to build or redesign your therapy website, you'll want to give this a listen!
In This Episode, You'll Learn:
What a visual brand is and is not

The key elements that can make up a visual brand for your private practice

The questions you need to answer about yourself, your business and your clients to help you begin creating your visual brand

Tips and tools to help you find inspiration and discover your visual brand

Things you can do to make sure your website design has what they need to create a website that truly represents your therapy practice
Links mentioned in this episode:
About Practicery (Kimberly & Justin Slagle)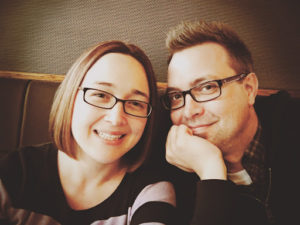 Practicery is a graphic design company that specializes in custom visual branding and Squarespace websites for therapists. Their combined experience in design, marketing, and the mental health field are perfectly aligned to help you create a look and feel for your business that will showcase your authentic style, expertise, and make your ideal client not only say, "I've found the one!" but feel it from the second they interact with your brand.
Subscribe & Review in Apple Podcasts
If you're not yet subscribed to the podcast I want to encourage you to do that today. This is the best way to make sure you don't miss an episode! Click here to subscribe on iTunes.
And if you're feeling extra generous, I'd love to hear what you think about the podcast. Reviews help others find the podcast plus I'd really love to hear what you think! Click here to leave a review. Just click on "Ratings & Reviews" then "Write a review." Let me know what you like best about the podcast. Thank you!