Do you have an idea for creating another stream of revenue in your private practice?
Maybe you're passionate about a topic and you want to build a community of people you can serve with your expertise?
But does the thought of actually doing it kinda scare you?
Like, "how do I even get started on this passion project?"
And, "Is it even worth my time?"
If this resonates with you then this episode is for you.
In this episode of the Private Practice Elevation Podcast, I interviewed my good friend, Dr. Ili Rivera Walter.
Ili has built an extremely popular blog, Family Therapy Basics, that has allowed her to take steps to go beyond her one-on-one client work as an LMFT and build a business that suits her life.
One that gives her more time to be with her family and gives her the freedom to fit her demanding schedule.
What I enjoy so much about Ili from hearing her story and seeing her growth over the last couple years (we so happen to be in a mastermind group together) is how she is constantly simplifying her business.
It can be so easy to add more and more to our businesses to try and make things work.
But Ili takes a much more fluid approach to growing a business by consistently evaluating what she's focusing on and dropping the things that don't serve her.
This has allowed her to build a massive email list, grow an online membership program and create a platform that she loves, helping people with her expertise and passions.
If you're thinking about starting that blog, creating that course or doing something new in your business, listen to this one!
In this episode, you'll learn:
Tips for simplifying your work and life to help you stay passionate and create time for what you love
How blogging can be a great way to test the waters of online marketing and go beyond your one-on-one client work
Strategies for growing a blog and reaching an audience
How Ili got started building an email list and how it grew to over 1,000 subscribers in her first month
How to use Pinterest as a strategy for getting massive amounts of traffic to your private practice website for free
How marketing can be as simple as sending an email
How to find new ways to refine your marketing as you go to grow your business without adding stress to your life
Tips for adding new streams of income to your business without sacrificing your family life
How to save time and avoid focusing on things in your business that you don't want to be doing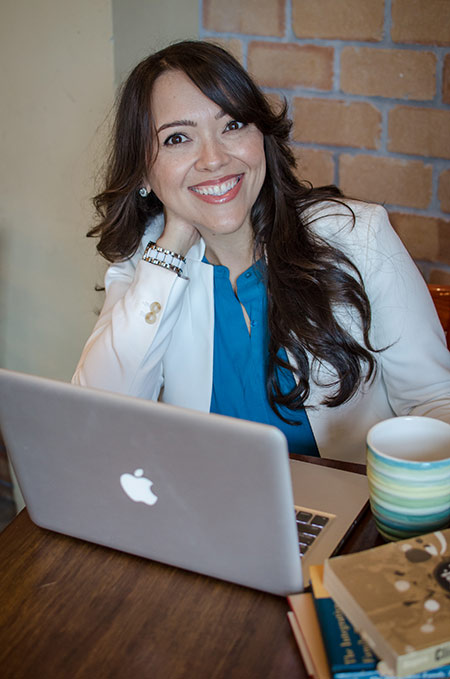 About Dr. Ili Rivera Walter
Ili Rivera Walter is a therapist coach, licensed marriage and family therapist, writer, and professor.
Ili works with psychotherapists at every stage of their careers, interested in therapy, business, and lifestyle topics related to the therapist life. She writes at Family Therapy Basics, and leads The Refreshed Therapist Network communities.
This episode is brought to you by Simple Practice.
It's not always easy to juggle the tasks involved in managing a private practice. You've got intake forms to process, clients that need scheduling, notes to be written, bills to process and a bunch of other stuff that can make your head spin.
If you are looking for a way to simplify ALL of your private practice management into one easy-to-use platform, then Simple Practice is for you. Click here to get full access for free for 30 days and start simplifying your practice and life.

Subscribe & Review in iTunes
If you're not yet subscribed to the podcast I want to encourage you to do that today. This is the best way to make sure you don't miss an episode! Click here to subscribe on iTunes.
And if you're feeling extra generous, I'd love to hear what you think about the podcast. Reviews help others find the podcast plus I'd really love to hear what you think! Click here to leave a review. Just click on "Ratings & Reviews" then "Write a review." Let me know what you like best about the podcast. Thank you!
Links From This Episode:
Ili's Blog: Family Therapy Basics
The Refreshed Therapist Network
Pat Flynn – Smart Passive Income
Being Boss Podcast
Melyssa Griffin – Pinterest & Blogging Strategy
Create My Therapist Website: The Therapist's Guide to Pinterest
Tailwind: Pinterest Scheduling
Convertkit
Never Eat Alone by Keith Ferrazzi