One of the best ways to make your private practice stand out on the web is with beautiful images.
But it can be a chore to find amazing (and affordable) stock photos. Especially if you're blogging on a regular basis, where you're most likely looking for a key photo for every single blog post.
Luckily, there is an ever growing list of fantastic websites that can supply you with all the stock photos you'll need for your blog, website, or social media – for FREE. Having a free image directory will save you hours of searching and help you find the most relevant photos for your content marketing.
So, in this post, I've compiled the ultimate list of free resources for stock photos for your therapy website.
Note: While the websites here feature free images, you should make sure what licensing is required for each resource. Some websites have images that you can use however and wherever you want, while others require approval for commercial use. Just double check before you download.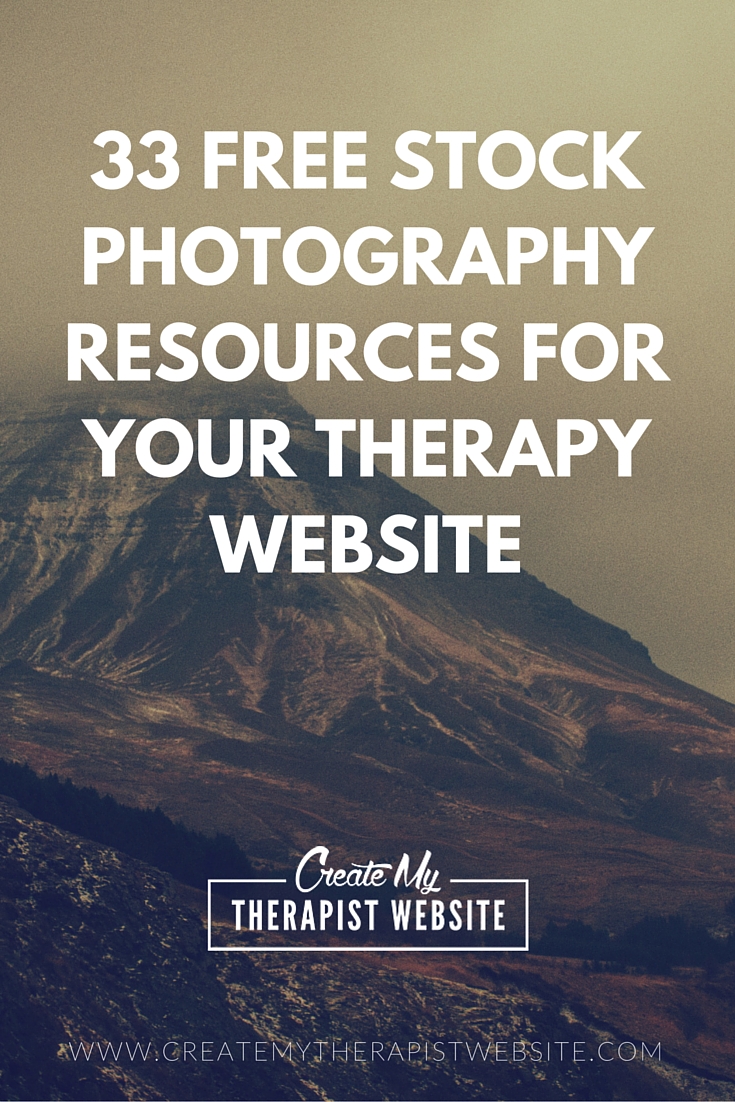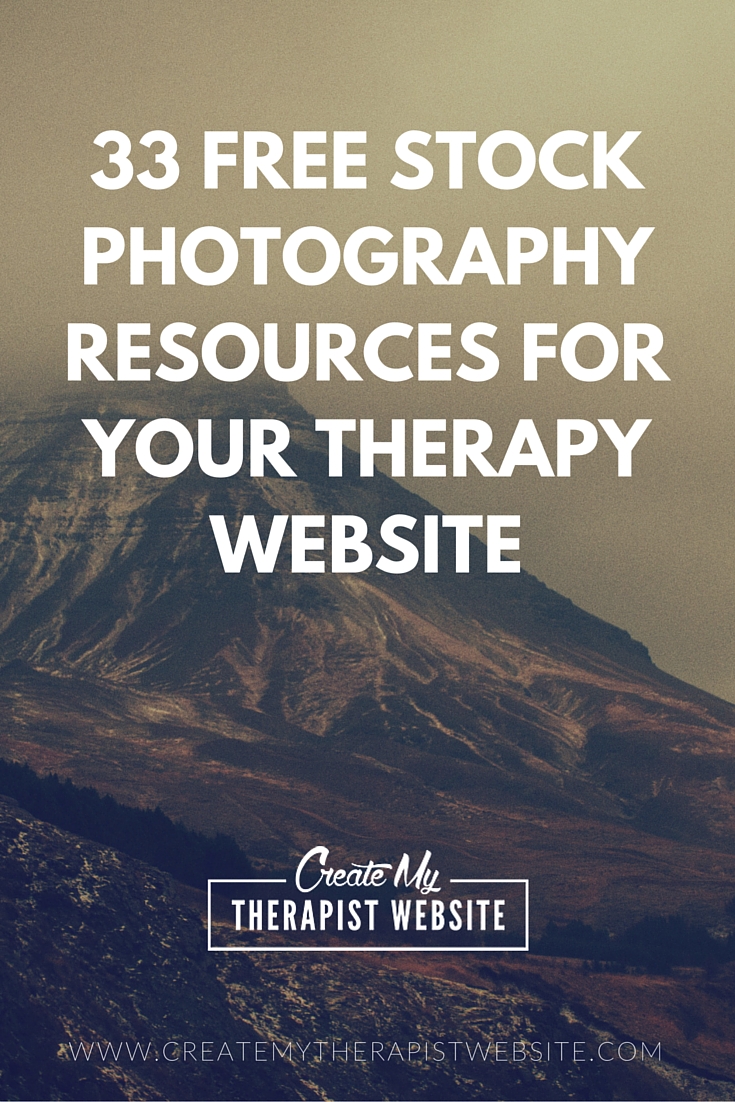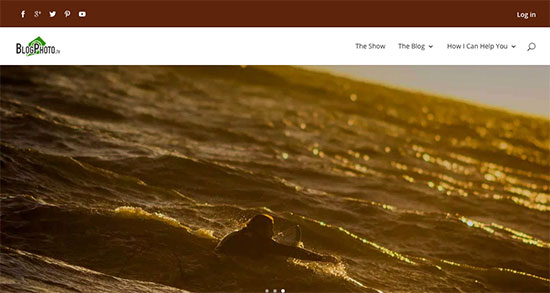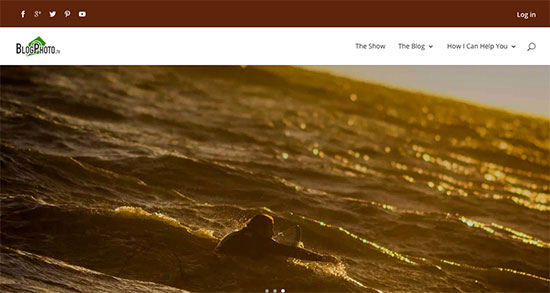 BlogphotoTV is a resource and training website for bloggers and content creators. While it is a monthly membership service, the one month free trial will give you access to hundreds of images in their library for 30 days.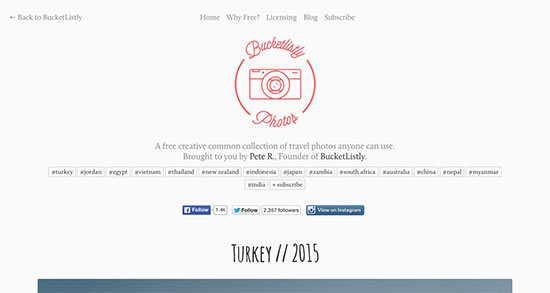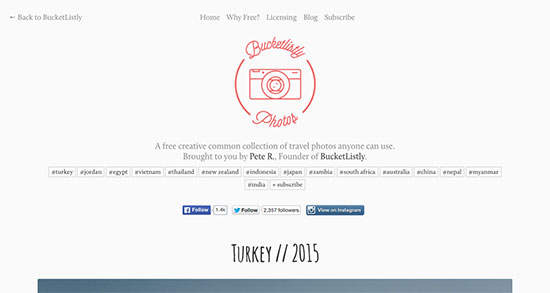 Bucketlistly is a free Creative Commons collection of travel photos anyone can use. Images must be attributed to the photographer when being used.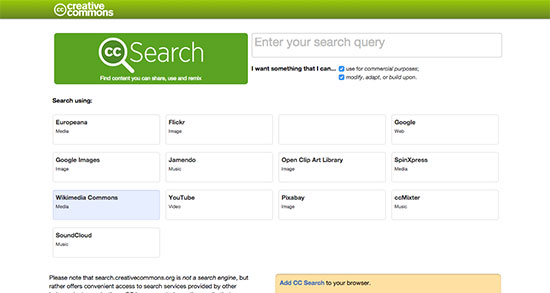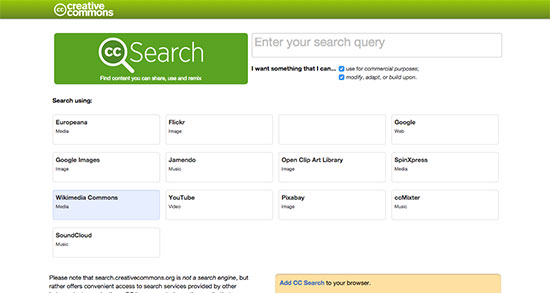 Creative Commons is a search tool that lets you conveniently search images from a number of independent organizations with resources under the Creative Commons license.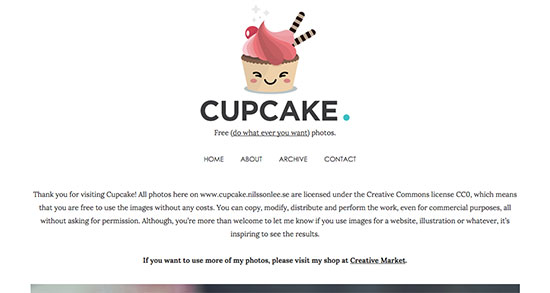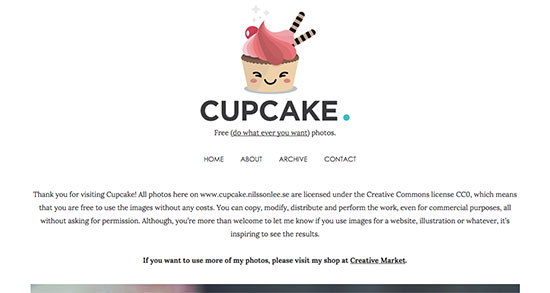 Cupcake offers free, do-whatever-you-want-with photos. You can use any image you want, however you want, without asking permission.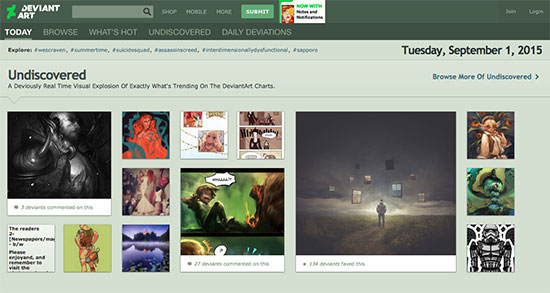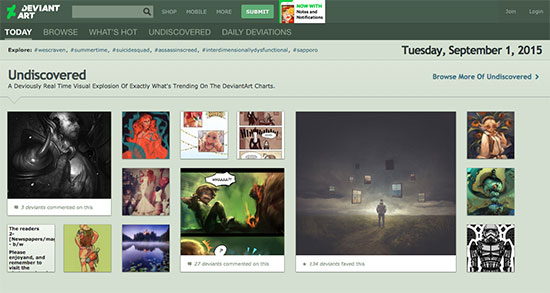 DeviantArt is the largest online community of artists and photographers and a place where emerging artists can share their work and promote themselves. If you use photos from DeviantArt, it falls under the Creative Commons license, so you have to give the photographer credit.
[av_sidebar widget_area='Blog Post Resource Library Opt In' av_uid='av-mffe7′]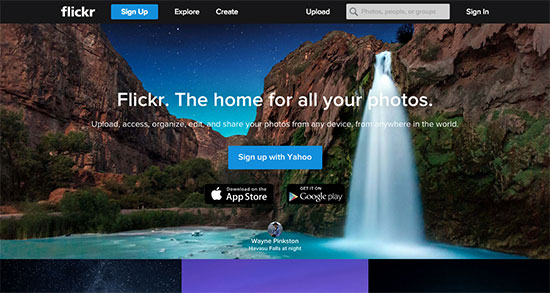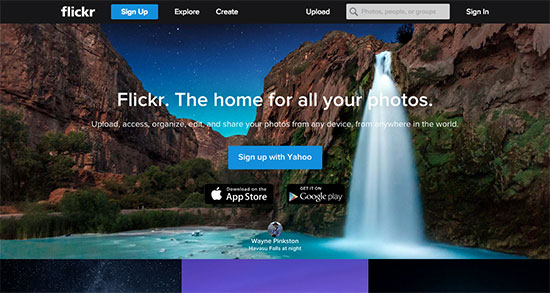 Flickr gives you a place to upload, store and share your own library of photos. When using someone's image from Flickr, it is encouraged that you link back to the person.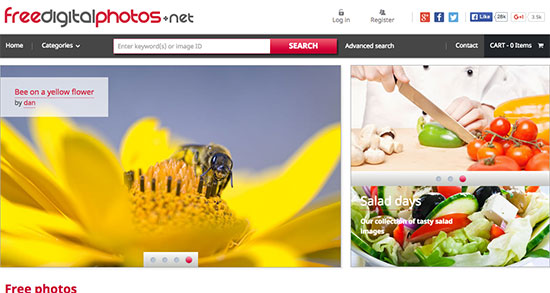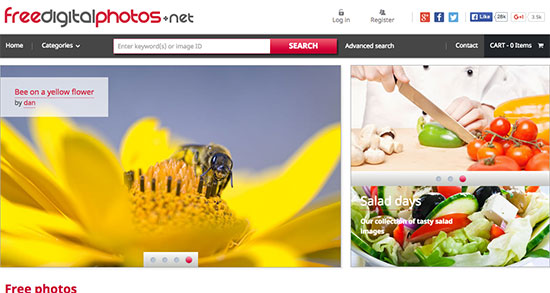 Great selection for all types of stock photos. Only certain size images on freedigitalphotos.net can be used for free on your blog. You must also attribute the free photo to freedigitalphotos.net when using it.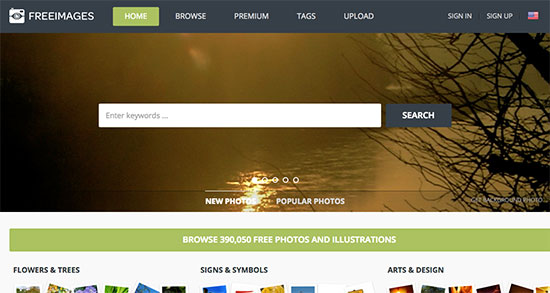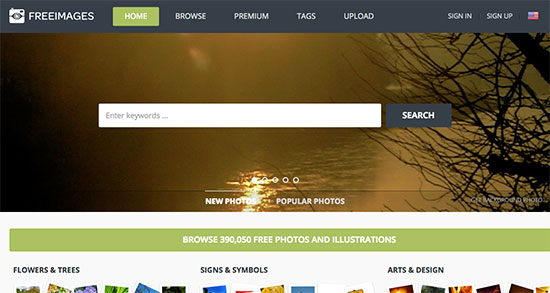 Just like the name implies, FreeImages is a repository of free images, tagged and categorized, making it easy to find the type of photo you need. The photos here are user-submitted, so not every one has that professional, stock-photo look.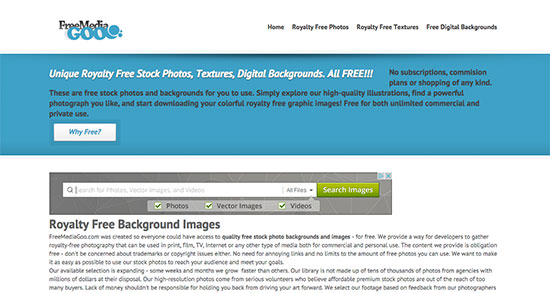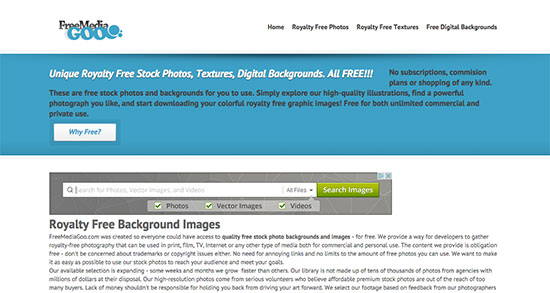 Free Media Goo offers free, high-quality stock photos, textures and digital backgrounds. Images here are free for both unlimited commercial and private use.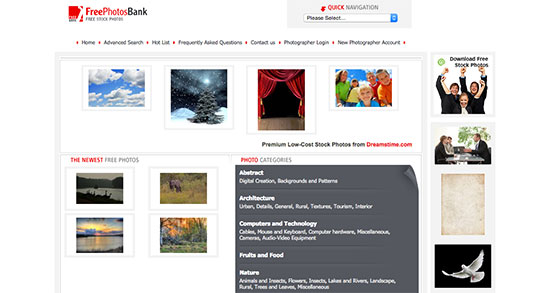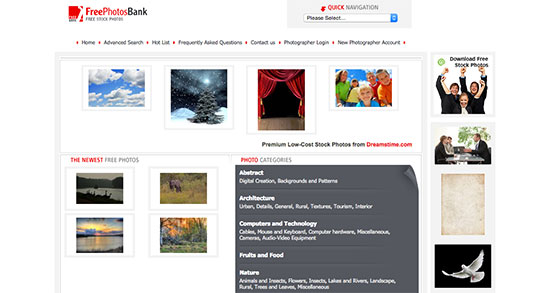 A simple website with user-submitted photos. Photos are organized into categories of abstract, architecture, computers and technology, fruits and food, nature, objects, miscellaneous, transportation and life.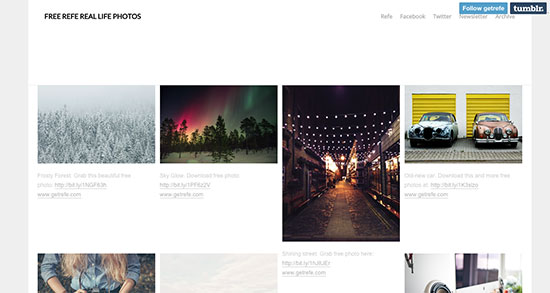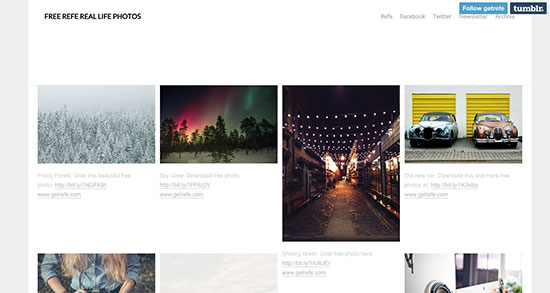 This is a Tumblr featuring "free real life photos". The site contains a wide variety of artistic lifestyle and nature photos.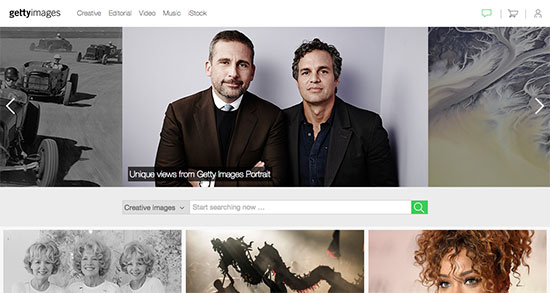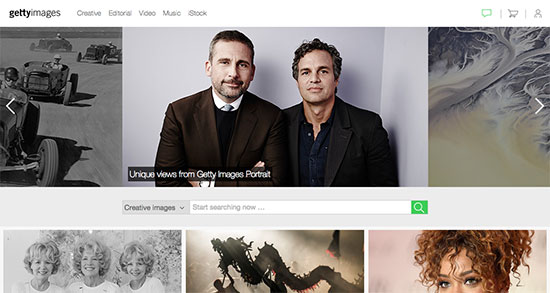 GettyImages is one of the top resources for royalty-free stock photos. To download images, you'll have to pay, but you can now embed photos from Getty on your blog for free by choosing your size and copying some code. Photos will have a watermark with a link back to GettyImages.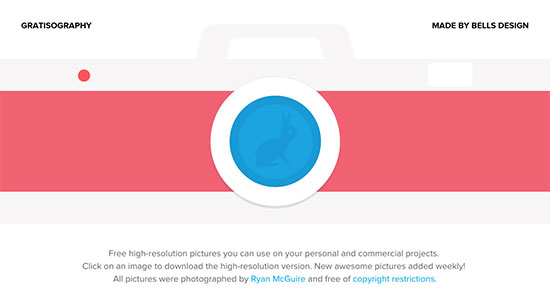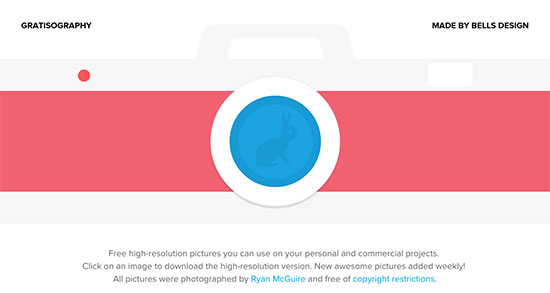 An eclectic mix of stylized, often whimsical, high-resolution pictures you can use however you want, with no attribution needed (although it's appreciated). Just click on a photo and it downloads to your computer. New photos are added weekly.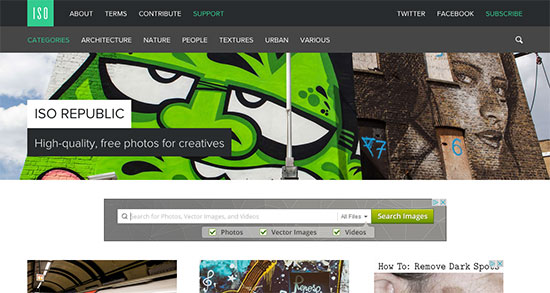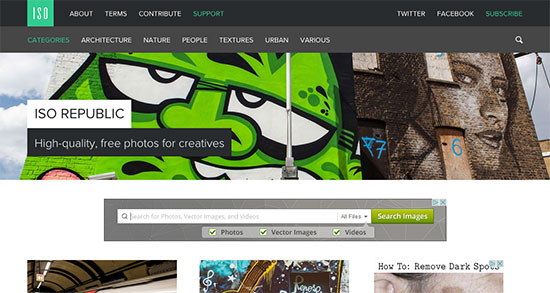 A collection of great stock photos including textures, people and urban shots. Photos are free to use and attribution is not needed.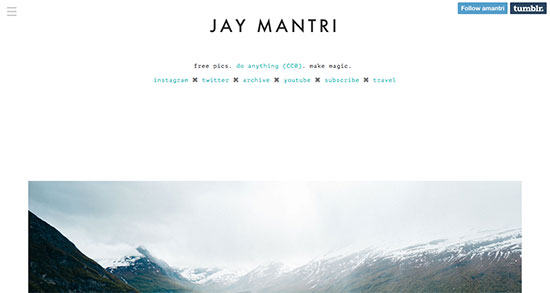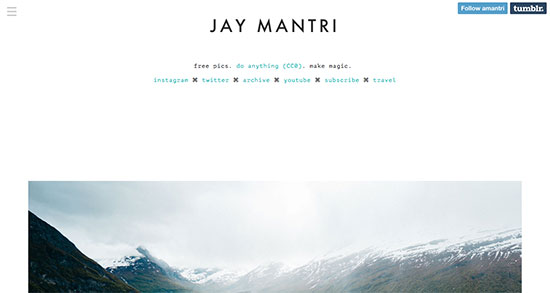 Jay Mantri is a photographer with a simple site with beautiful landscape, architecture and urban photos. Clearly stated at the top is "free pics. do anything. make magic."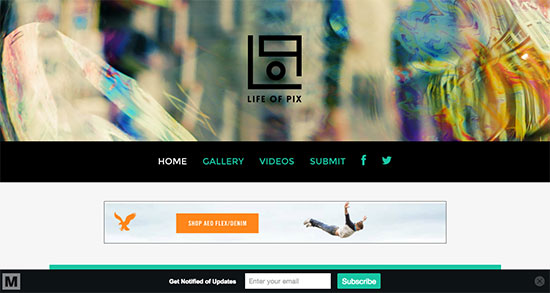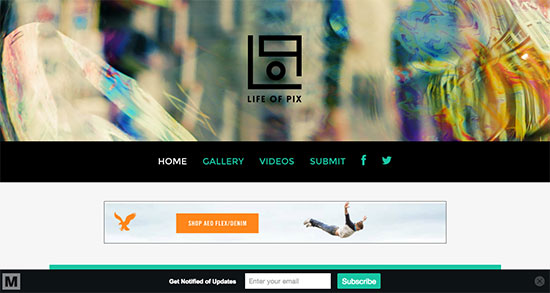 This website brings you gorgeous high-resolution photos, many landscape and city scenes, with no copyright restrictions, so you can use them on your blog or other marketing pieces. New photos are added weekly.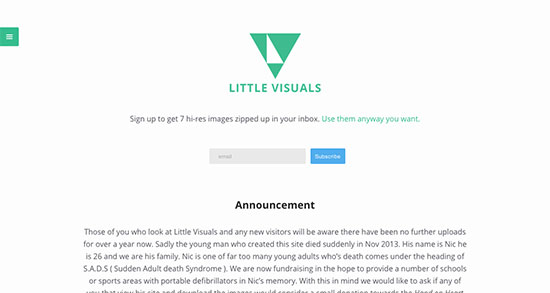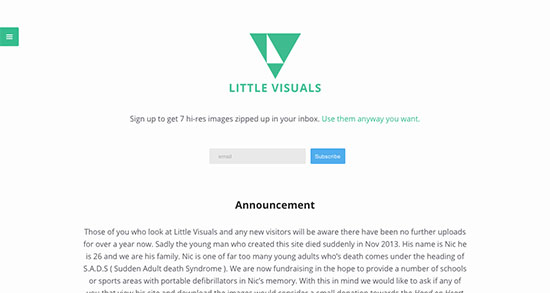 This site is no longer being updated as the photographer has sadly passed away. The website is still operational and you can download and use his photos any way you want. Images are mainly landscapes, objects and abstract shots.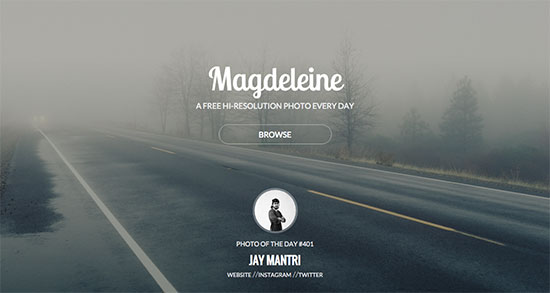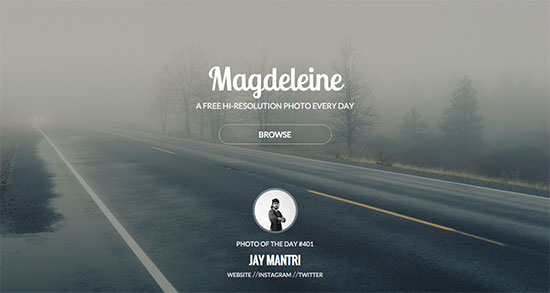 Magdeleine features a free, high-resolution photo every day. The website is well designed, easy to use and showcases a variety of photographers, allowing you to download their work under Creative Commons license.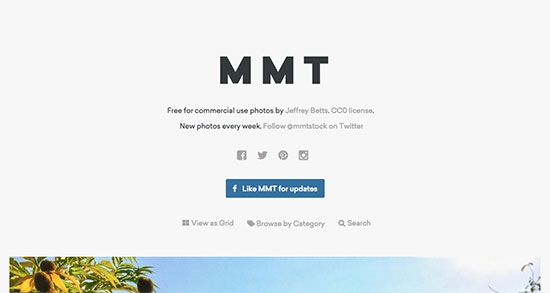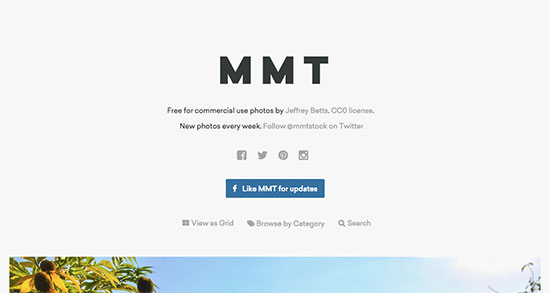 With new photos every week, MMT is a simple site with mostly nature and object photography. All images are free for commercial use.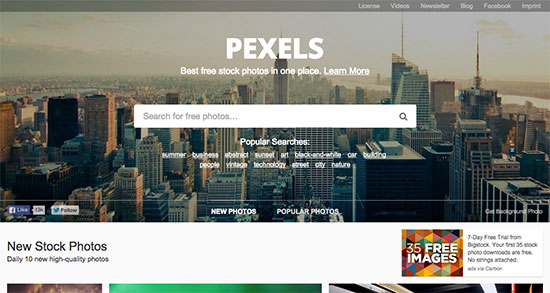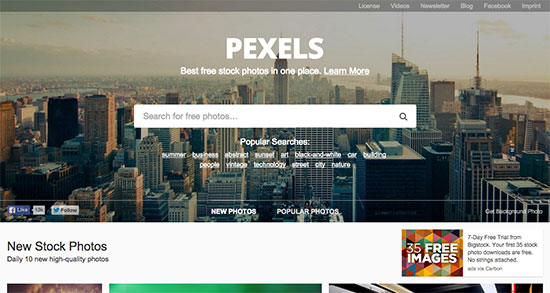 Pexels touts 'the best free stock photos in one place'. The homepage scrolls infinitely, in the Pinterest style, so you can search through a ton of images quickly. I think many of the photos here are beautiful, invite emotion and could work very well on any therapy website. And they're free for personal and commercial use.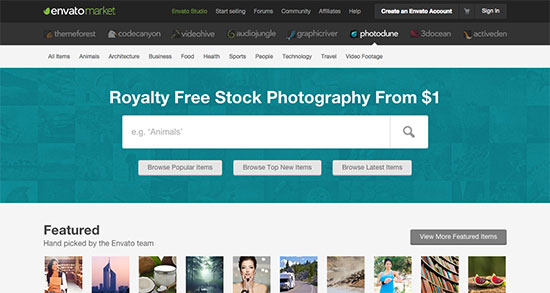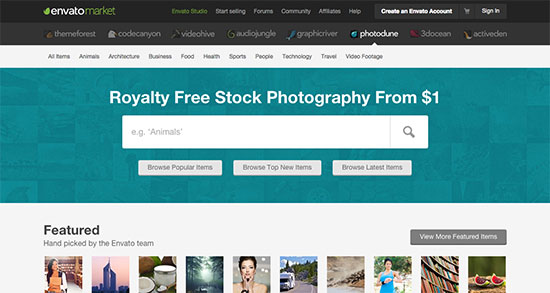 While Photodune consists mostly of stock photos starting at the price of $1, they do have a freebie section where you can download photos, backgrounds and other creative pieces. Requires a free account to use.
[av_sidebar widget_area='Blog Post Resource Library Opt In' av_uid='av-4pd7hr']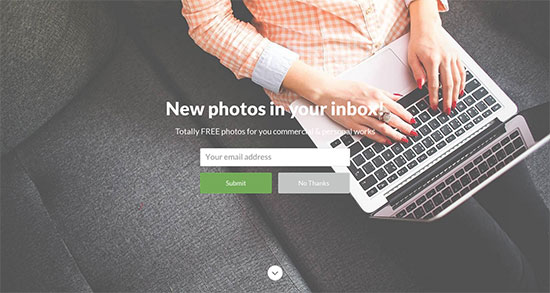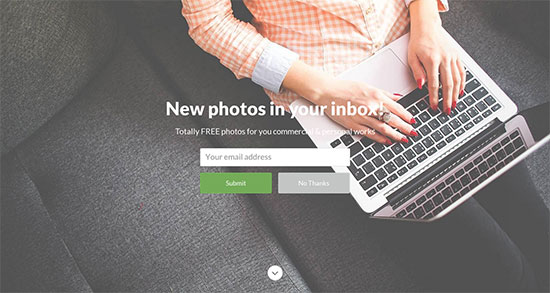 Picjumbo, like many other free stock photo websites, can email you each time new photos are uploaded. There's a fantastic variety across many categories on this site and photos are free for personal and commercial use.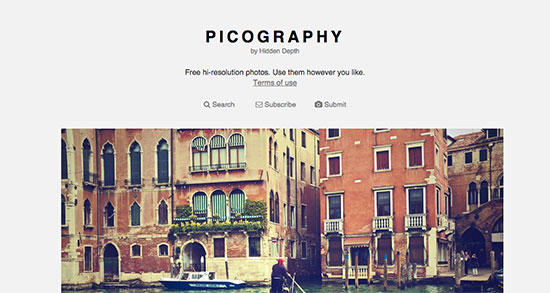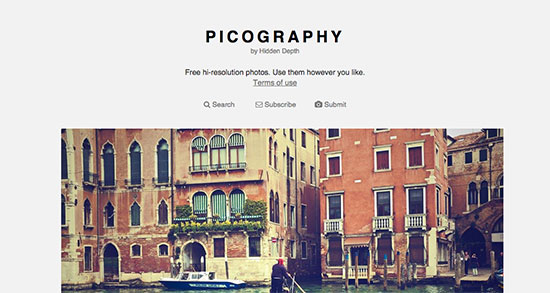 Another simple, scrolling website with free photos to use however you want. The site has a search feature, which is the only way to find photos besides scrolling through the page.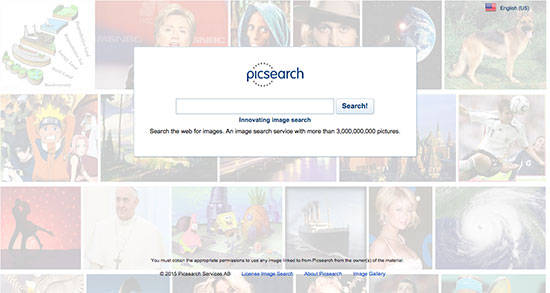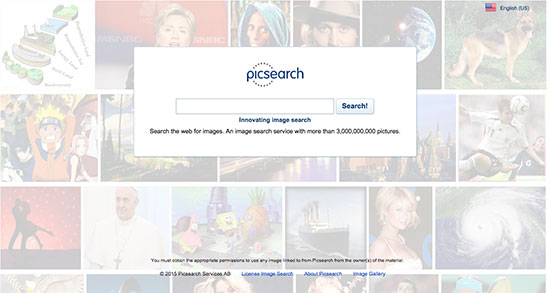 This website is just what the name implies and that's about it. Type in the search field what you're looking for and Picsearch will comb the web for the photos, sourcing various websites. It's similar to Google's image search. It's up to you to obtain the proper licensing for each photo, should you use one you find.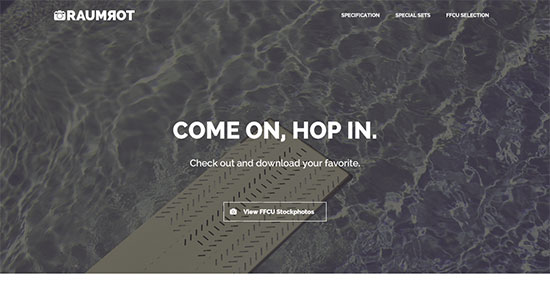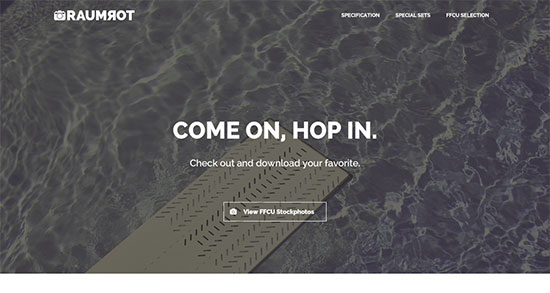 Raumrot.com features FREE, handpicked, stockphotos for your commercial and personal works. The website has a nice design and they offer curated photo sets and featured photos pulled from Flickr. Photos fall under Creative Commons license and should be attributed to original photographer when used.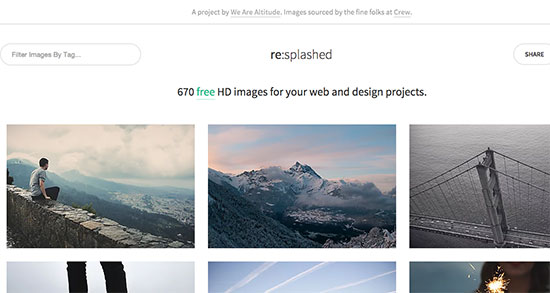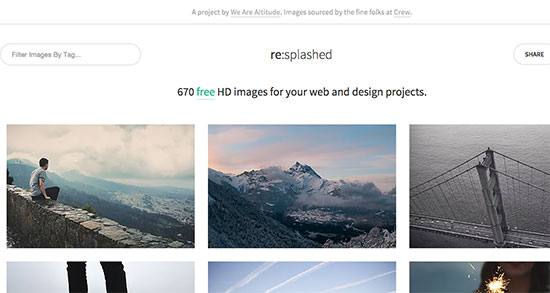 Another curated website of artistic and scenic photos. You can copy, modify and use the images on your blog, all without asking permission.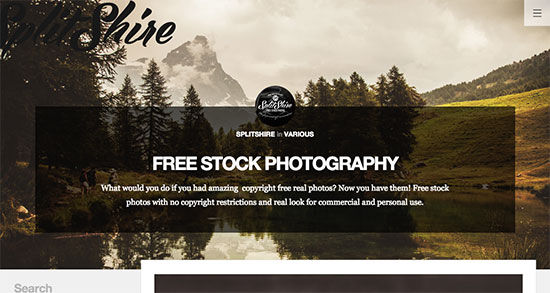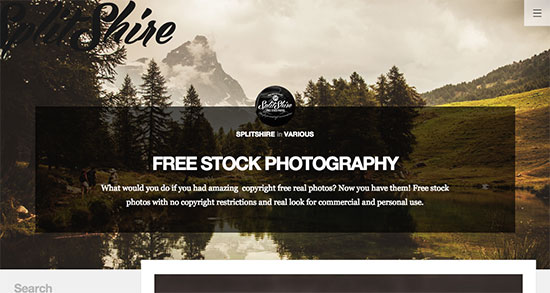 SplitShire offers 'free stock photos with no copyright restrictions and real look for commercial and personal use'. The website is easy to search via keywords or categories. This site contains some really beautiful and well composed photos that would be perfect for any private practice blog.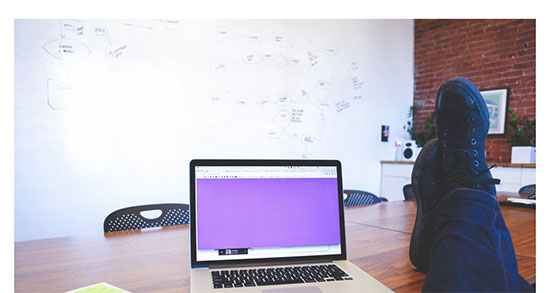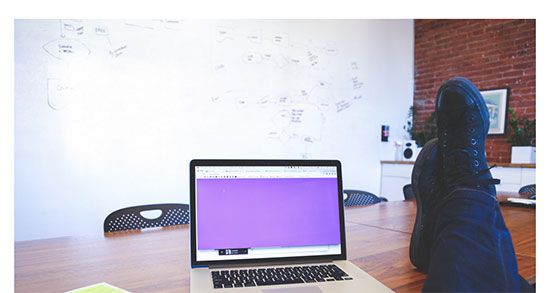 Another well-named website, because it contains just that: startup business themed photos. This may not be the most useful for the majority of photos on your therapy website, but if you write about technology at all, you may find some useful images here.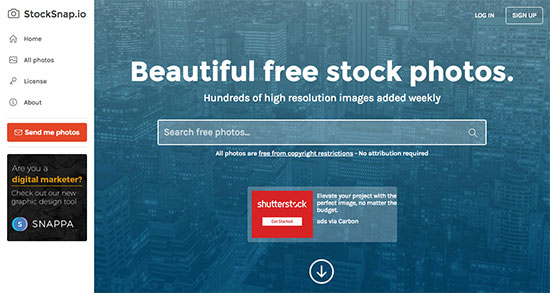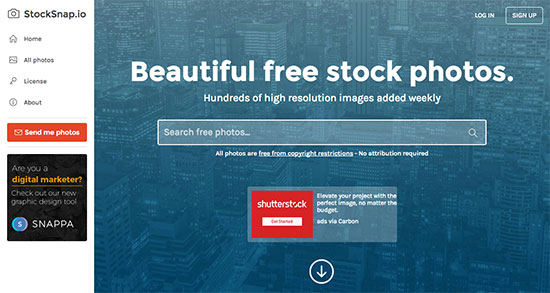 StockSnap is a collection of beautiful, free stock photos that is updated weekly with new images. All photos are free from copyright restrictions and no attribution is needed. You can search by keyword or sort the latest photos by date added, trending, views, downloads and favorites.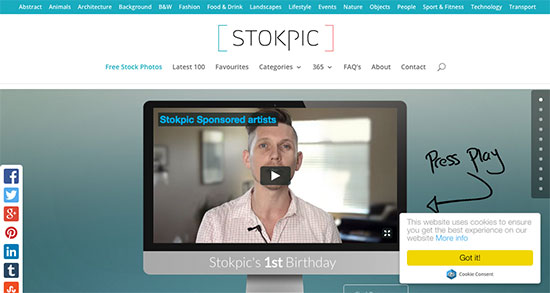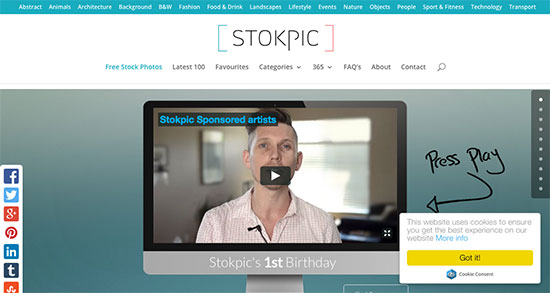 This is one of my latest favorites. StockPic features premium stock images that you can do basically anything you want with except redistribute. A great categorization and search feature make it easy to find what you're looking for.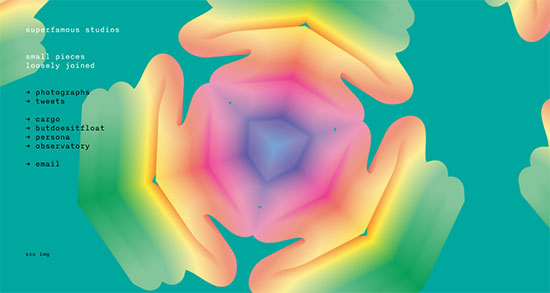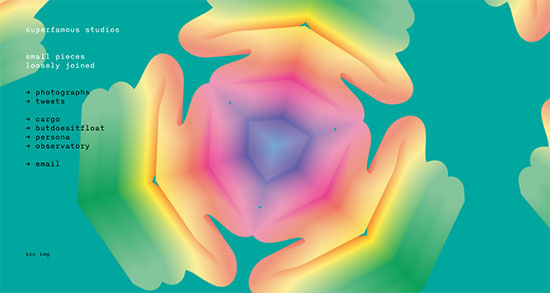 Images at super famous.com fall under the Creative Commons license, so you're free to use them as you please as long as credit is provided. The photos are a very specific style, many of which are nature and abstract shots.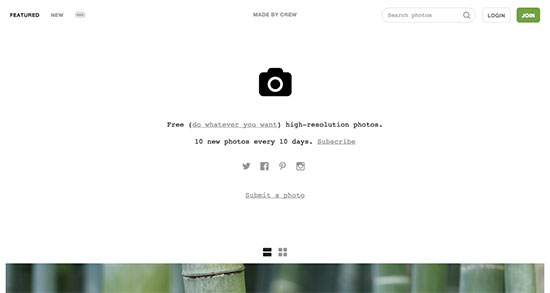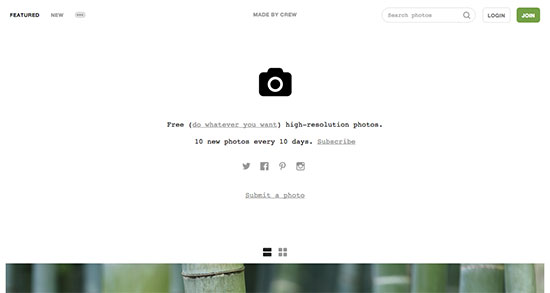 Unsplash.com was the first of these free stock photo sites that I discovered a few years back. Ten new photos every ten days means the bank of images keeps growing. A truly wide variety of beautiful and artistic shots – from nature to objects to people – fill unsplash.com.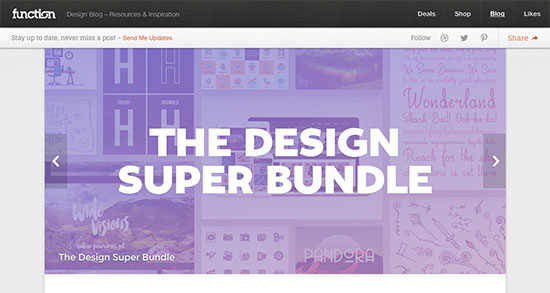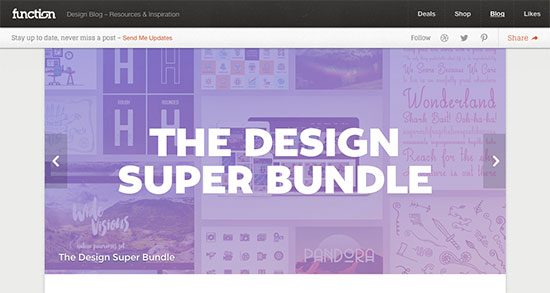 Wefunction.com is a design blog but has a section of free photos as well. It's not a huge collection but there's some great photos in there. All photos are free to do whatever you want with.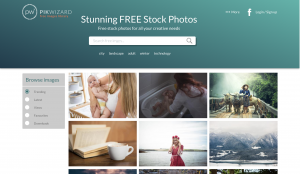 Pikwizard.com has over 30,000 completely free images on the site, and over 5,000 of those are exclusive to them. They add new images to the library daily and have a wide variety of categories.
That's A Wrap!
Ok, now that you have a list of resources you can refer to, you have no excuse for bad photography on your private practice website. Whether it's a homepage slider or featured images on your therapy blog, you have plenty of photos to choose from and create a great looking website.
Please, let me know if you know of any other great free stock photo resources by leaving a comment below.
[av_hr class='short' height='50' shadow='no-shadow' position='center' custom_border='av-border-thin' custom_width='50px' custom_border_color=" custom_margin_top='30px' custom_margin_bottom='30px' icon_select='yes' custom_icon_color=" icon='ue808′ font='entypo-fontello' av_uid='av-4rp0gv']
[av_sidebar widget_area='Blog Post Resource Library Opt In' av_uid='av-1zyh7j']