Ah, "passive" income… the holy grail of any entrepreneur!
If you've spent any time listening to online marketing or private practice coaches for tips and strategies for growing your business, you've probably heard mention of passive income.
The hope of passive income is that you'll put in the time, money or effort in TODAY so that you can generate more income in your business for days and years to come.
It may sound like a pipe dream but it's actually not.
Many a therapist and private practice owner have successfully added passive income streams to their business.
But how did they do it? What are they selling? Where did they get their inspiration?
You may think that the only way to generate passive income in private practice is to write a book or create an online course.
But that's just not the case.
There are SO many ways you can add more revenue to your life and business.
And to prove just that, our special guest on the Private Practice Elevation Podcast, Jeff Guenther, LPC, is giving you 24 passive income ideas to get your entrepreneurial juices flowing.
Jeff has been in private practice since 2005 and has actually done some of the ideas he suggests, which has helped him launch other businesses and create more freedom in his life.
In our chat, you'll get a first-hand glimpse into what successful passive income can do in your private practice.
In This Episode related to "Passive" Income, You'll Learn:
24 ideas for creating passive income in your private practice
A bonus idea when you listen to the end!
Download the Cheatsheet: Passive Income Ideas for Therapists
Don't have time to listen to our conversation or just want a quick takeaway from this episode? Just subscribe below to download the free PDF with all the ideas: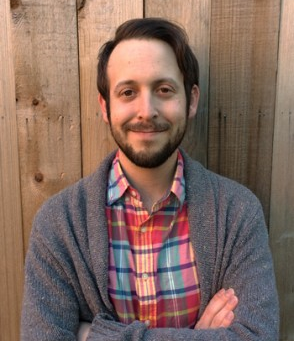 About Jeff Guenther, LPC
Jeff Guenther, LPC, is a therapist in Portland, OR. He has been in private practice since 2005. Jeff is the creator and owner of Portland Therapy Center, a highly ranked therapist directory. He also hosts a podcast called Say More About That about trending mental health topics. Jeff has launched a new progressive therapist directory at TherapyDen that fights racism, homophobia, transphobia and all other forms of discrimination. Sign up for a profile at TherapyDen and get your first six months free.
Subscribe & Review in iTunes
If you're not yet subscribed to the podcast I want to encourage you to do that today. This is the best way to make sure you don't miss an episode! Click here to subscribe on iTunes.
And if you're feeling extra generous, I'd love to hear what you think about the podcast. Reviews help others find the podcast plus I'd really love to hear what you think! Click here to leave a review. Just click on "Ratings & Reviews" then "Write a review." Let me know what you like best about the podcast. Thank you!
Links mentioned in this episode: