In this episode of the Private Practice Elevation Podcast, we're diving deep into the world of financial planning specifically tailored for therapists in private practice and how you can increase your returns and hit your goals.
We're going to be talking all about the goals you have for your life and how those goals can actually drive the financial decisions you make in your private practice.
Navigating the financial planning side of running a business can take time and effort.
From bookkeeping to taxes, to whether you should be an S Corp or an LLC. There are so many questions to answer.
Well, today we're talking with Ryan Derousseau and he helps us unpack the nitty gritty of getting started with your financial plan and increasing your returns in your private practice.
Ryan Derousseau is a fee-only financial planner based in Long Island, New York. He has a background in writing and has worked for publications such as Fortune, Money, and the New York Times. Ryan specializes in working with therapists to help them manage their finances and achieve their life goals.
Whether you're just starting your private practice or looking to elevate your financial game, this episode is packed with tips to lead you toward financial success. 
In This Episode, You'll Learn:
The importance of understanding your business and life goals

The importance of having emergency funds for personal and business

How to balance business savings and retirement savings

When does a S Corp make sense for your private practice?

The business advantages of S Corps and the process to transition

The importance of avoiding debt and tips to keep you safe

Why ignoring the value of your private practice can impact retirement security.
Links mentioned in this episode:
This Episode is Brought To You By

Alma is on a mission to simplify access to high-quality, affordable mental health care by giving providers the tools they need to build thriving in-network private practices. When providers join Alma, they gain access to insurance support, teletherapy software, client referrals, automated billing and scheduling tools, and a vibrant community of clinicians that come together for education, training, and events.
Alma gives clinicians the tools they need to build thriving private practices. When you join their insurance program, you can get credentialed within 45 days, and access enhanced reimbursement rates with major payers. They also handle all of the paperwork, from eligibility checks to claims submissions, and guarantee payment within two weeks of each appointment. 
In addition to their insurance program, Alma offers timesaving tools and administrative support — so you can spend less time on paperwork, and more time delivering great care to your clients. 
Learn more about building a thriving private practice with Alma at helloalma.com/elevation. 
About Ryan Derousseau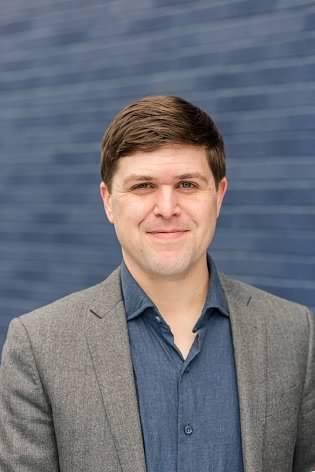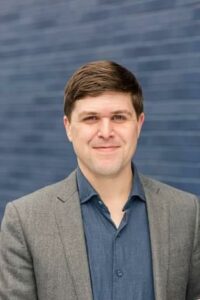 Ryan Derousseau, CFP®, is a fee-only financial planner who specializes in working with therapists and private practitioners, enabling them to thrive financially so they can focus on clients. He's taken his years of experience working for himself and his deep knowledge of the financial space to build a process to help clients shape their business with their goals, family and future at the forefront. He shares this process with clients at United Financial Planning Group, based in Long Island. 
Key Takeaways:
Understanding Your Business and Life Goals
One of the key takeaways from our conversation with Ryan is the importance of understanding your business and life goals. 
Ryan emphasizes the need to look beyond just investing for higher returns and instead focus on the bigger picture. He explains, "We look at your entire financial picture and determine how to use all that you have to work with to reach the life goals you have set for yourself."
Ryan highlights the significance of setting clear goals and aligning your financial decisions with those goals. Whether you aspire to retire early or work well into your golden years, having a clear vision of your desired lifestyle and financial needs is crucial. 
By understanding your goals, you can make informed decisions about how much to invest in your business, whether to join a group practice, and how much to save for the future.
Balancing Personal and Business Finances
Another important aspect of financial success in private practice is finding the right balance between personal and business finances. 
Ryan emphasizes the need to view personal and business finances as interconnected rather than separate entities. He advises, "When managing your finances, the two work together."
Ryan suggests creating emergency funds for both your personal and business needs to ensure that unexpected expenses in one area do not impact the other. By separating your personal and business finances, you can maintain financial stability and avoid unnecessary stress. 
Additionally, Ryan recommends paying yourself a salary that covers your personal expenses and allows you to save for retirement. 
This approach ensures that you are taking care of your personal needs while also investing in the growth of your business.
The Power of Retirement Planning
Retirement planning is a critical component of financial success in private practice. 
Ryan highlights the benefits of investing in retirement, stating, "It is one of the best secondary income streams you can ever create." By contributing to retirement accounts such as a solo 401(k) or SEP IRA, you can reduce your taxable income and increase your long-term wealth.
Ryan explains that seeing your retirement portfolio grow can provide a sense of security and confidence in your business. He shares his personal experience of watching his savings grow and the impact it had on his overall financial well-being. 
By prioritizing retirement savings, you can weather the ups and downs of your business and feel more confident in your financial future.
Maximizing Returns through Business Structure
Choosing the right business structure can have a significant impact on your financial returns. 
Ryan highlights the benefits of an S Corporation (S Corp) for certain business owners. He explains, "The value of an S Corp is that it pays you as both an employee and employer." By paying yourself as an employee and an investor in the business, you can reduce your tax liability and increase your overall income.
However, Ryan cautions against automatically opting for an S Corp without considering your specific circumstances. He advises seeking guidance from a qualified professional to determine if an S Corp is the right choice for your business. 
Additionally, he suggests exploring the option of transitioning from an LLC to an S Corp for a specific tax year to take advantage of the tax benefits.
Avoiding Debt and Planning for Succession
In our conversation with Ryan, he also addresses two important topics: avoiding debt within your business and planning for succession. Ryan warns against using business credit cards as expense accounts, as this can lead to unnecessary debt and financial stress. 
He advises business owners to be mindful of their expenses and separate personal and business finances to maintain financial stability.
Regarding succession planning, Ryan emphasizes the importance of recognizing the value of your business as an asset. He encourages therapists to consider the potential for selling their business and passing on their knowledge to a successor. 
By finding a suitable partner and creating a buy-sell agreement, therapists can ensure a smooth transition and secure their financial future.
Conclusion and Future Outlook
In conclusion, achieving financial success in private practice requires careful planning, goal-setting, and a comprehensive understanding of personal and business finances. 
By aligning your financial decisions with your life goals, balancing personal and business finances, prioritizing retirement planning, and making informed choices about business structure and succession planning, you can increase your returns and create a secure financial future.
As the landscape of private practice continues to evolve, it is essential for therapists to stay informed and seek guidance from financial professionals like Ryan Deruso. By taking proactive steps to manage their finances, therapists can thrive both personally and professionally, ensuring long-term success and financial well-being.
Subscribe & Review in Apple Podcasts
If you're not yet subscribed to the podcast I want to encourage you to do that today. This is the best way to make sure you don't miss an episode! Click here to subscribe on iTunes.
And if you're feeling extra generous, I'd love to hear what you think about the podcast. Reviews help others find the podcast plus I'd really love to hear what you think! Click here to leave a review. Just click on "Ratings & Reviews" then "Write a review." Let me know what you like best about the podcast. Thank you!