In this episode of The Private Practice Elevation Podcast, we will be discussing the topic of Return on Investment (ROI) for marketing in your private practice.
ROI stands for Return on Investment, which refers to the benefit that you expect from an investment activity. 
In the context of marketing, ROI measures the effectiveness of your marketing efforts and helps you determine whether your investment is generating the desired results.
Our guest today is Carla Titus, the founder and CEO of Wealth and Worth Within, a fractional CFO firm that provides consulting and advisory services to growing businesses, especially in the mental health space. 
Carla has extensive experience in finance and has helped numerous businesses improve their financial planning and decision-making.
In This Episode, You'll Learn:
The importance of financial knowledge for small business owners

The need to outsource and delegate financial tasks

Definition and importance of ROI (Return on Investment)

Mindset challenges and the need for cash reserves

The importance of discipline and consistency in marketing

Tracking and measuring ROI through data analysis

The importance of conversion rates in marketing strategies

Tips for tracking ROI and projecting future growth

The role of financial planning in business growth
This Episode is Brought To You By

Alma is on a mission to simplify access to high-quality, affordable mental health care by giving providers the tools they need to build thriving in-network private practices. When providers join Alma, they gain access to insurance support, teletherapy software, client referrals, automated billing and scheduling tools, and a vibrant community of clinicians that come together for education, training, and events.
Alma gives clinicians the tools they need to build thriving private practices. When you join their insurance program, you can get credentialed within 45 days, and access enhanced reimbursement rates with major payers. They also handle all of the paperwork, from eligibility checks to claims submissions, and guarantee payment within two weeks of each appointment. 
In addition to their insurance program, Alma offers timesaving tools and administrative support — so you can spend less time on paperwork, and more time delivering great care to your clients. 
Learn more about building a thriving private practice with Alma at helloalma.com/elevation. 
Overcoming Mindset Challenges
Many business owners struggle with the mindset around investing in marketing. 
They may feel hesitant to allocate funds to marketing activities, especially if they have had negative experiences in the past or lack confidence in their ability to measure the ROI. 
Carla advises business owners to overcome these challenges by taking a proactive approach:
"Start by tracking today, and then after you implement the strategies and after you do the work, go check 30 days later, 60 days later, 90 days later, and hold your marketing team accountable to help you understand what actually happened."
The Role of Data in Tracking ROI
Data plays a crucial role in tracking and measuring ROI. By analyzing data from previous marketing campaigns, you can identify patterns and trends that can inform your future strategies. 
Carla suggests using data to set a baseline and then monitoring the progress of your marketing efforts:
"You need a baseline to start with, so you need to measure what it is today before you make any changes because you won't be able to compare… And then as you're projecting out, questions you should ask are like, where do I want to be in two, three years?"
Projections and Planning for the Future
To effectively plan for the future, it is essential to set clear goals and projections for your private practice. 
Carla advises business owners to think strategically about their desired growth and the resources needed to achieve those goals:
"Where do I want to be in two, three years? How big should my team be? How big of a company do I want to have?… And then you use that as a way to inform the actions you're going to take between now and that period of time that you forecasted."
Conclusion and Future Outlook
In conclusion, ROI is a critical metric for evaluating the success of your marketing efforts in your private practice. 
By setting clear goals, tracking data, and being proactive in your approach, you can optimize your marketing strategies and achieve the desired results. As the field of marketing continues to evolve, it is crucial to stay informed and adapt your strategies accordingly. 
By leveraging the expertise of professionals like Carla Titus and her team at Wealth and Worth Within, you can navigate the complexities of financial planning and make informed decisions to drive the growth of your private practice.
In the ever-changing landscape of marketing, it is essential to stay ahead of the curve and continuously evaluate the effectiveness of your strategies. 
By embracing a data-driven approach and seeking expert guidance, you can maximize your ROI and position your private practice for long-term success.
Links mentioned in this episode:
About Carla Titus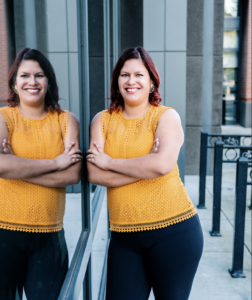 Carla Titus is a finance expert with over 15 years of combined corporate financial planning, analysis, strategy, and online business experience. She provides fractional CFO services and financial consulting to business owners looking to grow their profits, have cash in the bank and pay themselves to build their personal wealth. Her mission with Wealth & Worth Within is to empower business owners to achieve financial clarity and peace of mind, so that they can get back to what they enjoy. 
Subscribe & Review in Apple Podcasts
If you're not yet subscribed to the podcast I want to encourage you to do that today. This is the best way to make sure you don't miss an episode! Click here to subscribe on iTunes.
And if you're feeling extra generous, I'd love to hear what you think about the podcast. Reviews help others find the podcast plus I'd really love to hear what you think! Click here to leave a review. Just click on "Ratings & Reviews" then "Write a review." Let me know what you like best about the podcast. Thank you!