In this episode of The Private Practice Elevation Podcast, you'll learn about one of the most important factors that may determine your success in private practice: how you handle your emotions.
Most people think they can land on some optimized marketing plan, a system for scaling, or a specific strategy that's going to help them achieve success for their private practice.
While those things are all important, if you're unable to handle your emotions and stressful situations successfully, you'll likely sabotage your growth.
To be a successful private practice owner requires a deep understanding of human emotions and the ability to navigate them effectively. Starting without your own!
This is where emotional intelligence comes into play. Emotional intelligence, often referred to as EQ, is the powerful ingredient that can elevate private practice success to new heights.
Private practice professionals, such as doctors, therapists, lawyers, and consultants, face unique challenges in their daily interactions with clients. Building strong relationships, managing client expectations, and providing exceptional service are paramount. These tasks go beyond the technical and clinical skills acquired through education and experience. 
They require a keen awareness of emotions, both our own and those of our clients, as well as our employees, and the ability to harness that awareness to make informed decisions and cultivate meaningful connections.
Today we're talking with Jamey Schrier all about how you can become more self-aware and grow in your emotional intelligence – and why it's crucial to your private practice success. As Jamey says:
"How you handle yourself under stress will determine your success as a private practice owner."
In This Episode, You'll Learn:
Why working harder is not the answer to achieving private practice success

How emotional intelligence – how to handle emotions

Why emotional intelligence is a more important factor to you your success than what you know as a therapist

Tips for increasing your self-awareness – the first step for increasing your emotional intelligence

A simple exercise to help you understand the things that trigger you 

Jamey's "10-second pause" exercise that will help you be more present with the clients and people around you

Tips to be more socially-aware so that you can recognize the emotions and challenges in others so that you can handle challenging situations calmly and successfully

How emotional intelligence can help you develop better relationships with referral partners and grow your business

Steps for dealing with negative self-talk so you can move past your own barriers and grow your business

Simple tips to reducing your schedule so you can focus on yourself and the tasks that matter 
Links mentioned in this episode:
I'd like to let you know about the free live workshop I'm hosting September, 7th 2023 at 11 AM EST:
If you've struggled to get your website ranking for your keywords, or just need some help putting all the SEO pieces together, I want you to join me for this workshop.
This webinar is designed to equip you with practical tips and tools for your SEO journey. You'll discover how to assess your website's current SEO performance, find the best keywords for your practice, and create content that not only improves your SEO but also attracts more clients.
Click here to register for the free live workshop <<<<<
About Jamey Schrier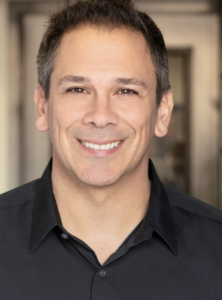 Jamey is a business coach, speaker, trainer, and CEO of Practice Freedom U, a business training and coaching company for private practices. He is a passionate speaker who captivates and inspires audiences using real-life events and a genuine approach. Jamey has spoken for
national and state associations and has delivered countless trainings for private practices
Subscribe & Review in Apple Podcasts
If you're not yet subscribed to the podcast I want to encourage you to do that today. This is the best way to make sure you don't miss an episode! Click here to subscribe on iTunes.
And if you're feeling extra generous, I'd love to hear what you think about the podcast. Reviews help others find the podcast plus I'd really love to hear what you think! Click here to leave a review. Just click on "Ratings & Reviews" then "Write a review." Let me know what you like best about the podcast. Thank you!