Today, we're diving into the topic of awkward money moments in running a therapy practice. 
Join me as we explore the challenges therapists face when discussing fees, insurance, and rate increases with clients. 
We'll uncover strategies to navigate these conversations with confidence and compassion.
To help us do that, we'll be talking with Mor Goldberger. By day Mor leads Therapist Experience and Growth for Mentaya and by night she works as a couples therapist. 
Introduction: The Uncomfortable Reality of Money in Therapy
As a therapist, discussing money with clients can be an uncomfortable and challenging task. Many therapists find themselves ill-equipped to handle these conversations, as there is often a lack of business training in the field of therapy. 
This can lead to feelings of discomfort and uncertainty when it comes to setting fees, discussing insurance, and addressing rate increases.
In this episode, we will delve into the world of awkward money moments in therapy. We will explore the experiences of therapists and the strategies they employ to navigate these conversations effectively. 
Through the help of our guest, Mor Goldberger, we will gain a deeper understanding of the complexities surrounding money in therapy and discover practical tips to handle these situations with confidence.
In This Episode, You'll Learn:
Why therapists often struggle with discussing money with clients

How to maintain your boundaries around money so that you avoid getting into awkward conversations that display a lack of confidence

Tips for discussing sliding scale fees with prospective clients

Scripts to use when letting your clients know that you're no longer accepting insurance

Things you can do for framing conversations about raising rates

Tips for sounding confident during consultations such as breathing and slowing down your pace of speaking

Why being willing to refer poor-fit potential clients shows a high level of care

Try Mentaya for free with promo code: PPE
I'd like to send you one last invitation to let you know about the free live workshop I'm hosting this Thursday, September, 7th at 11 AM EST: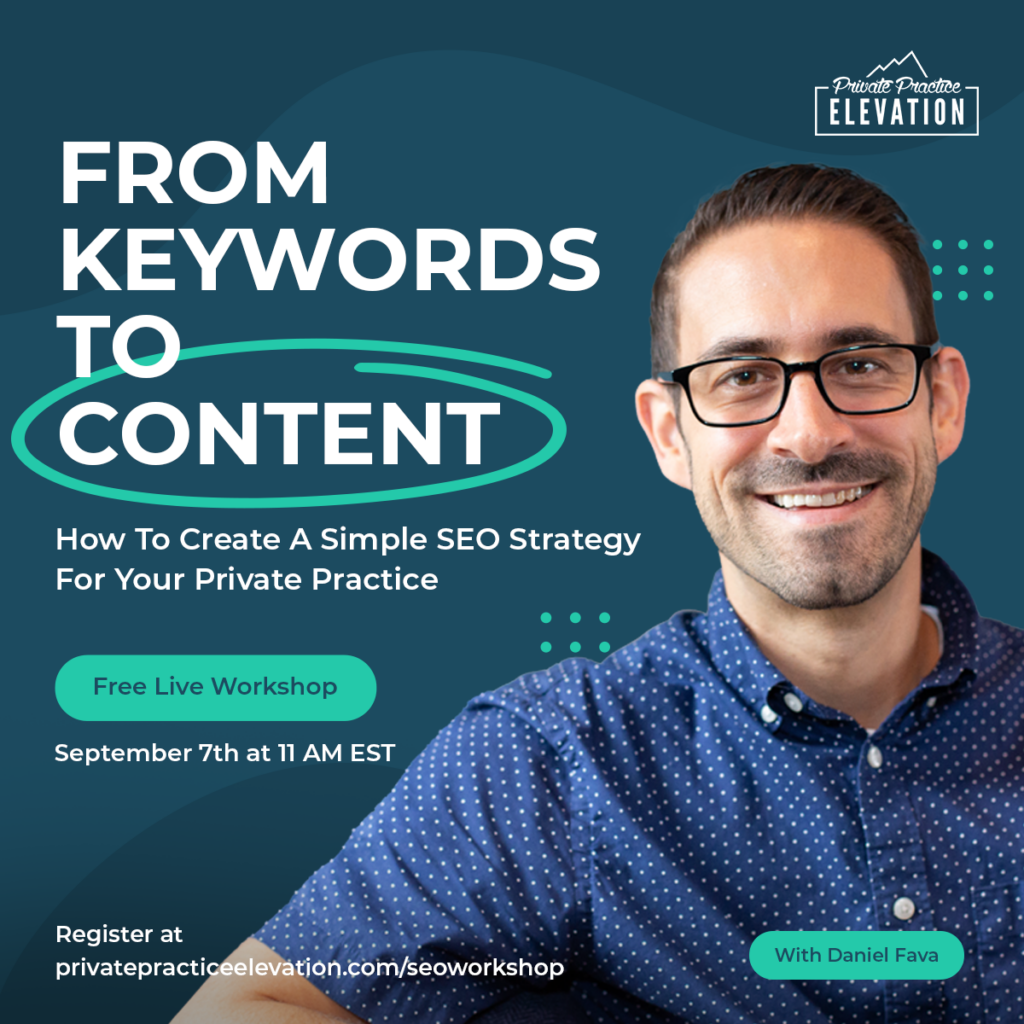 If you've struggled to get your website ranking for your keywords, or just need some help putting all the SEO pieces together, I want you to join me for this workshop.
This webinar is designed to equip you with practical tips and tools for your SEO journey. You'll discover how to assess your website's current SEO performance, find the best keywords for your practice, and create content that not only improves your SEO but also attracts more clients.
Click here to register for the free live workshop <<<<<
Sliding Scale Fees and the Challenge of Discussing Rates
One of the most common awkward money moments therapists face is discussing fees with prospective clients. Many therapists offer sliding scale fees, which can make it difficult to communicate their rates clearly. Mor, a therapist and growth leader at Mentaya, shares her experience:
"I accept sliding scale clients, so they have no idea how much I charge. They can think I charge $20 or $200. Having that conversation with prospective clients can be incredibly difficult."
To navigate this challenge, therapists need to establish clear boundaries and communicate their fees effectively. It is crucial to determine in advance the minimum and maximum rates you are willing to accept. By doing so, you can approach these conversations with confidence and avoid uncomfortable negotiations.
The Delicate Art of Raising Rates
Another awkward money moment therapists encounter is the decision to raise their rates. This can be particularly challenging when working with long-term clients who have been accustomed to a lower price point. 
While each therapist may have their own approach, it is essential to be clear and concise when communicating rate increases. Avoid over-explaining or justifying the decision, as this can signal a lack of confidence. Instead, provide clients with the necessary information and give them time to process and make a decision. By setting clear boundaries and maintaining a professional tone, therapists can navigate rate increases with ease.
Insurance and the Transition to Private Pay
Many therapists choose to transition away from accepting insurance due to the administrative burden it entails. However, this transition can be challenging to communicate to clients who are accustomed to using their insurance for therapy. 
By offering alternative solutions, therapists can demonstrate their understanding of the financial burden therapy can pose to clients. This approach shows compassion while also relieving therapists of the paperwork and administrative tasks associated with insurance. It is crucial to emphasize that this decision is not a reflection of a lack of care but rather a desire to provide the best possible service.
The Importance of Pace, Tone, and Breathing
When discussing money, therapists must pay attention to their pace of speaking, tone, and breathing. Nervousness can lead to speaking too quickly or forgetting to breathe, which can undermine confidence and professionalism. Mor highlights the significance of these nonverbal cues:
"One of the big takeaways I've learned is around your pace of speaking and breathing. When we're nervous, we speak faster, and we might stop breathing. The nonverbal cues indicate a lack of confidence in what you're saying."
To counteract this, therapists should practice speaking slowly, taking pauses, and maintaining a calm and composed demeanor. By doing so, they can convey confidence and professionalism, making clients feel more at ease during these potentially uncomfortable conversations.
The Power of Referrals and Client Fit
Lastly, therapists should be willing to refer clients to other professionals if they are not a good fit or if the financial arrangement is not feasible. Mor emphasizes the importance of this approach:
"Being willing to mention that if you are not a fit, you are happy to help refer them out. It gives them the sense that you care and that you pretty much have their best interests in mind."
By offering referrals, therapists demonstrate their commitment to finding the best possible fit for clients, even if it means redirecting them elsewhere. This approach fosters trust and shows that therapists prioritize the client's well-being above all else.
Conclusion: Navigating Awkward Money Moments with Confidence and Compassion
Money conversations in therapy can be uncomfortable, but with the right strategies, therapists can navigate these moments with confidence and compassion. 
By setting clear boundaries, communicating rate increases effectively, offering alternative solutions for insurance, paying attention to nonverbal cues, and prioritizing client fit, therapists can create a positive and transparent environment for discussing money.
As the field of therapy continues to evolve, it is essential for therapists to develop the necessary skills to handle these conversations effectively. By embracing these strategies and maintaining a client-centered approach, therapists can build strong therapeutic alliances and provide the best possible care for their clients.
The journey to mastering awkward money moments in therapy is ongoing, but with dedication and a commitment to growth, therapists can navigate these challenges with grace and professionalism. By prioritizing open and honest communication, therapists can create a safe space for clients to explore their financial concerns and embark on a transformative therapeutic journey.
About Mor Goldberger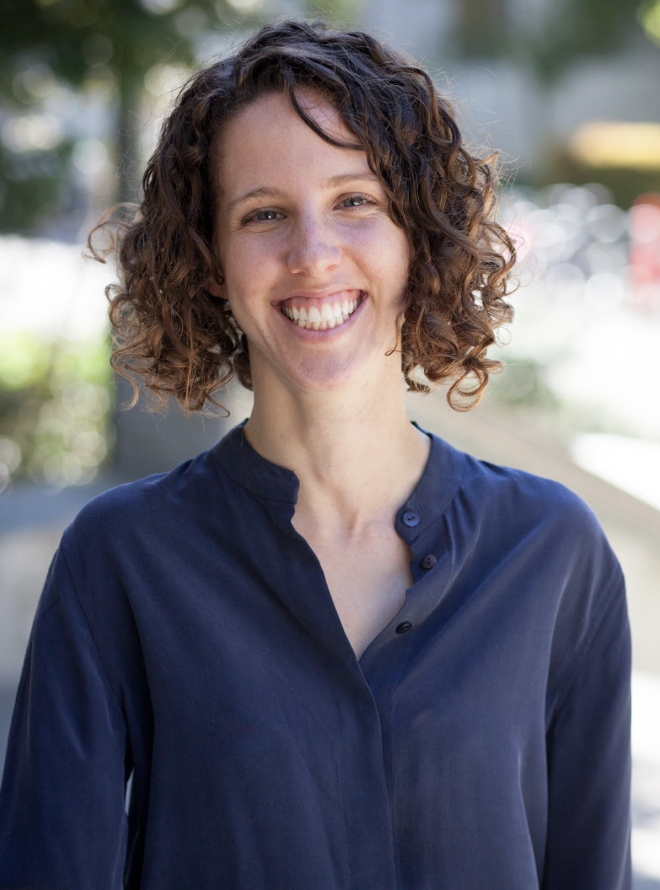 Mor Goldberger has an MFT from the Wright Institute and an MBA from Berkeley Haas. By day Mor leads Therapist Experience and Growth for Mentaya and by night she works as a couples therapist. Mor is passionate about helping therapists grow their private pay practice and create more time for themselves.
Links mentioned in this episode:
 

Mentaya.com

(

Try Mentaya for free with promo code: PPE)
Subscribe & Review in Apple Podcasts
If you're not yet subscribed to the podcast I want to encourage you to do that today. This is the best way to make sure you don't miss an episode! Click here to subscribe on iTunes.
And if you're feeling extra generous, I'd love to hear what you think about the podcast. Reviews help others find the podcast plus I'd really love to hear what you think! Click here to leave a review. Just click on "Ratings & Reviews" then "Write a review." Let me know what you like best about the podcast. Thank you!