This week on The Private Practice Elevation Podcast, we're talking all about how to use podcast appearances to market your private practice.
If you've been listening to the podcast for some time, you've likely heard that I'm a big fan of being featured on other podcasts as a way to market your business.
And for many reasons.
The first is that it is a way to reach your ideal audience in a way that you couldn't on your own.
It's also a way to get high-quality links from other websites that link back to yours, which has a HUGE impact on your SEO (search engine optimization).
Not to mention, it makes you look like an expert in your potential client's eyes.
But it can be pretty daunting to put yourself out there and try to book an interview on a podcast you'd like to be a guest on.
And so many private practice owners don't do it and miss out on the marketing opportunities that go along with podcasting.
To help you overcome these hurdles and get started using podcast appearances in your marketing, we're talking to Lisa Mustard.
Lisa Mustard is an LMFT and Coach in South Carolina and the host of a podcast called The Therapy Show with Lisa Mustard – a convenient and fun way for Talk Therapists to earn Continuing Education contact hours.
In This Episode, You'll Learn:
The most important thing to do before you reach out to a podcast host about being featured on their podcast
How to find the right podcasts to be featured on that will help you reach more of your ideal audience
Tips for reaching out to podcast hosts so that you can be interviewed on their podcast
How to get the most out of your podcast features and use them in your marketing to drive traffic, improve SEO, and increase your authority
How being featured on podcasts can improve your conversion rates by increasing your like, know, and trust factor
Tips for when you feel like interviews maybe didn't go as great as you had hoped and how to keep working at it
Check out my interview on Lisa's podcast, The Therapy Show about "The Four Mountains of SEO"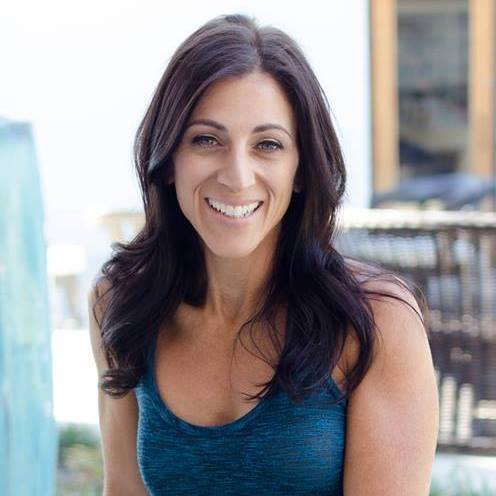 Create Your SEO Strategy With Me In Our SEO Basecamp Live Training Group
SEO Basecamp Live is a 9-week, small group training, consisting of video training and live implementation classes.
Over the course of 9 weeks, I'll give you access to the exact SEO process that we use at Private Practice Elevation to help our clients set up the foundational SEO elements that will get them more organic traffic and clients.
Here's What's Included:
7 modules with video training
9 live weekly "Implementation Calls"
A private community group
An SEO Workbook
SEO Copy templates
If you want a roadmap that shows you where your SEO stands right NOW and how to get to where you want it to be, this is it.
Learn more about SEO Basecamp Live
Links mentioned in this episode:
Subscribe & Review in Apple Podcasts
If you're not yet subscribed to the podcast I want to encourage you to do that today. This is the best way to make sure you don't miss an episode! Click here to subscribe on iTunes.
And if you're feeling extra generous, I'd love to hear what you think about the podcast. Reviews help others find the podcast plus I'd really love to hear what you think! Click here to leave a review. Just click on "Ratings & Reviews" then "Write a review." Let me know what you like best about the podcast. Thank you!
This Episode Is Brought to You By
If you're looking for a hosting company that will not only host your website but also supports you with some of the best customer support I've ever received, then Flywheel is for you. We've partnered with Flywheel to host all of our clients' WordPress websites because their speed, security, and extremely responsive customer service is the best in the business.
Learn more about hosting with Flywheel (affiliate link)