In this episode of The Private Practice Elevation Podcast, you're going to learn how you can write copy that's authentic, relatable, and helps you connect with and convert more clients.
Writing copy for our websites or online marketing doesn't come easy for most of us.
The majority of therapists don't have any training in marketing in business building.
So when you've got a website that your need to fill up with a bunch of words that are somehow going to get you more clients, that can be a daunting task.
What happens often is that we end up filling our therapy websites with therapist speak and information from the DSM.
But the trouble is that this type of language is not the language your ideal client uses to describe their feelings and the challenges they face.
So how can you create content that feels authentic to YOU and who you are, while also relatable to your ideal client?
How can you stand apart from other private practices so that you attract the best-fit clients to work with?
Patrick Casale is a Licensed Clinical Mental Health and Addictions Therapist in Asheville, NC, who helps mental health entrepreneurs break the mold, work through their fears and insecurities, and to embrace their Authenticity.
Listen in as he shares tips, exercises, and strategies you can use to  help you get past your copywriting roadblocks and create the best content for you and your clients 
In This Episode, You'll Learn:
Why "relatability is accessibility" and the key to connecting with potential clients and getting them to take the next step

Overcoming imposter syndrome in your copywriting

How your niche can actually be a version of you and how you can use your story to create content

Tips for niching down so you can begin writing content with a specific client in mind

Why new environments can help spark creativity and write your best content

Exercises to help you get out of your head and just start writing creative and captivating content

How movie characters can help you write amazing content

The reasons why launching a website when it isn't perfect is a key to success with your marketing

How to make time for content creation
Links mentioned in this episode:
About Patrick Casale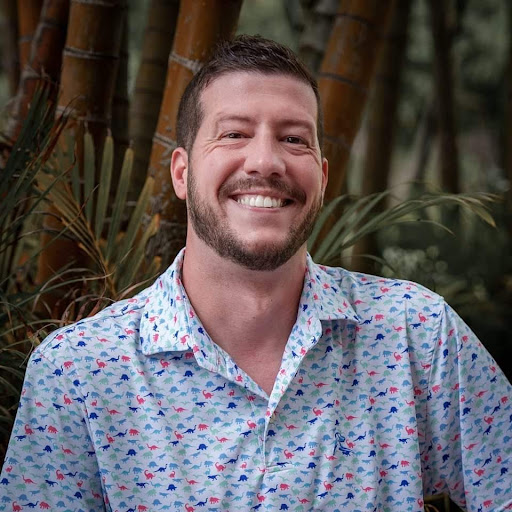 Patrick Casale is a Licensed Clinical Mental Health and Addictions Therapist in Asheville, NC. He is the owner of All Things Private Practice and Resilient Mind Counseling.  Patrick works as a Private Practice Coach and Strategist, and is also a Group Practice Owner, Motivational Speaker, Retreat Planner, and the host of All Things Private Practice Podcast. 
He has been featured on Private Practice Startup, Abundance Practice Building, Therapy Reimagined, Not Your Typical Psychotherapist, Selling The Couch, and Modern Therapists.  Patrick is a passionate advocate for reducing shame and stigma of mental health, as well as impostor syndrome.  
Patrick helps mental health entrepreneurs break the mold, work through their fears and insecurities, and to embrace their Authenticity.  He loves good coffee, craft beer, playing soccer, and travelling the world.   
Doubt Yourself Do It Anyway has become his official motto.
Daniel was recently featured on Patrick's Podcast, All Things Private Practice.
During this episode, Patrick Casale and Daniel talk about why it's so important to understand how to create a website that not only stands out but actually ranks in Google searches. 
They talk about actual strategies that you can immediately implement that will help you stand out, increase your SEO, and optimize your website and directory pages.
Top 3 reasons to listen to the entire episode:
Understand the difference between a good and bad therapist website and what key things to watch out for when developing your online presence. 

Identify ways to make your website a safe space and establish a connection with potential clients.

Learn how to create captivating content on landing pages, utilizing keywords and internal linking, as well as understand the impact of SEO on website visibility and attracting clients.
If you take the time to structure and maintain your therapist website in a strategic, authentic, and ethical way, you'll be more likely to see your ideal clients finding and choosing you as their therapist while knowing that you're going to be the best fit.
This Episode is Brought To You By

Alma is on a mission to simplify access to high-quality, affordable mental health care by giving providers the tools they need to build thriving in-network private practices. When providers join Alma, they gain access to insurance support, teletherapy software, client referrals, automated billing and scheduling tools, and a vibrant community of clinicians that come together for education, training, and events.
Alma gives clinicians the tools they need to build thriving private practices. When you join their insurance program, you can get credentialed within 45 days, and access enhanced reimbursement rates with major payers. They also handle all of the paperwork, from eligibility checks to claims submissions, and guarantee payment within two weeks of each appointment. 
In addition to their insurance program, Alma offers timesaving tools and administrative support — so you can spend less time on paperwork, and more time delivering great care to your clients. 
Learn more about building a thriving private practice with Alma at helloalma.com/elevation. 
Subscribe & Review in Apple Podcasts
If you're not yet subscribed to the podcast I want to encourage you to do that today. This is the best way to make sure you don't miss an episode! Click here to subscribe on iTunes.
And if you're feeling extra generous, I'd love to hear what you think about the podcast. Reviews help others find the podcast plus I'd really love to hear what you think! Click here to leave a review. Just click on "Ratings & Reviews" then "Write a review." Let me know what you like best about the podcast. Thank you!