In this week's episode of The Private Practice Elevation Podcast, you're going to learn 3 simple ways you can get more clients from your website.
In today's digital age, having an effective and well-designed website is crucial for any private practice to attract and retain clients.
A website serves as an online storefront, and it is the first point of contact for many potential clients.
However, simply having a website is not enough – it needs to be optimized for conversions and designed to meet the needs and expectations of your target audience.
In this conversation with my friend, Uriah Guilford from The Productive Therapist, we'll share three tips that can help you get more clients from your website.
Whether you're just starting out or looking to improve your existing therapy website, these tips will provide you with practical strategies that you can implement right away.
In This Episode, You'll Learn:
What is conversion optimization and why is it important

The importance of having a clear and concise headline, especially on your homepage

The 4 types of headlines (with examples!) you can use to create more engagement with website visitors and get them to read the rest of your pages

The role of compelling call-to-actions in converting visitors into clients and how to design an effective call-to-action section on your website pages

How to balance SEO and compelling copywriting

General website design tips to help you get more clients from your website

The importance of tracking what works best with your ideal clients and how people prefer to get started with you and your practice
Links mentioned in this episode:
About Uriah Guilford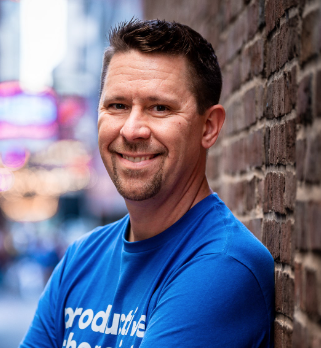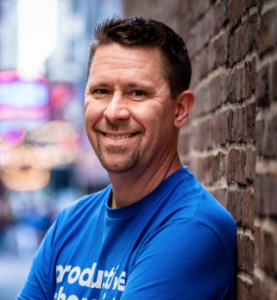 Uriah Guilford is an LMFT, a group practice owner and the creator of Productive Therapist, a virtual assistant company that serves therapists in private practice. He is a technology nerd, a minimalist travel packer, a rock drummer and business development enthusiast.
This Episode Is Brought To You By
Subscribe & Review in Apple Podcasts
If you're not yet subscribed to the podcast I want to encourage you to do that today. This is the best way to make sure you don't miss an episode! Click here to subscribe on iTunes.
And if you're feeling extra generous, I'd love to hear what you think about the podcast. Reviews help others find the podcast plus I'd really love to hear what you think! Click here to leave a review. Just click on "Ratings & Reviews" then "Write a review." Let me know what you like best about the podcast. Thank you!